CROWDFUNDING RADAR: Themes Add a Dash of Fun to Campaigns
Posted On September 26, 2022
---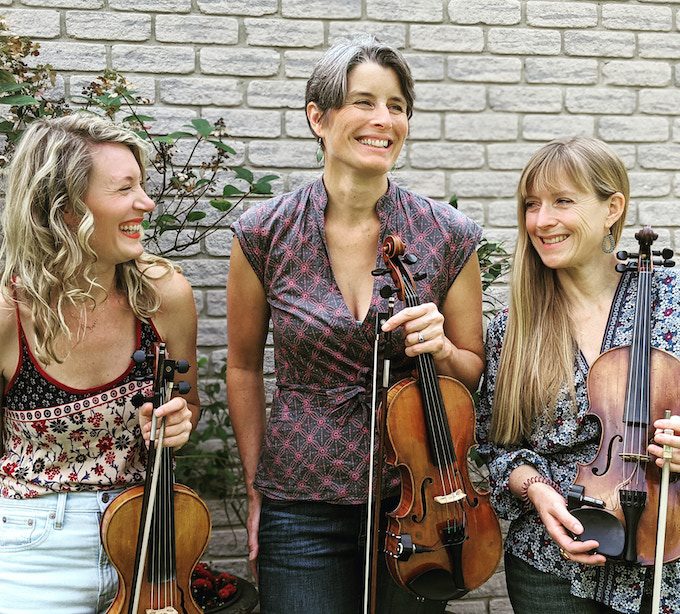 The Bow Tides
If you've read this column over a period of time, you've probably noticed that I theme most of my biweekly selection of campaigns. In part, this is to help me weed through the dozen or so possibilities I have stored in my bookmarks. But more it's to give the column some cohesion, to be able to say "This is what we're talking about this week," rather than "Here are three random things." It's a winning concept for crowdfunders as well. A theme can help you sell your project to potential funders in a few words rather than a few paragraphs. TL;DR (too long; didn't read) very much applies on campaign pages. Maybe it's an album recorded in a specific place or way. Maybe it's an unusual grouping of artists coming together to perform a specific style. It could even be themed around a holiday or celebration. That's what this week's three campaigns have in common. That's right: This week's theme is themes.
The Bow Tides ­– Debut Album (click here to view campaign)
As with all genres, there is some variance in instrumentation in traditional Irish music. An all-female-fronted band is unusual. An all-female-fronted band who are also all fiddlers is even more unusual. That's The Bow Tides. Formed during the pandemic when three fiddlers who had never met were commissioned by an Irish festival to produce an online concert, Jessie Burns, Katie Grennan, and Ellery Klein are reinterpreting Irish traditionals and composing original works in the traditionalist style to work as a three-fiddle operation with only a guitarist and double-bassist to anchor. To reach their $10,000 Kickstarter campaign goal, The Bow Tides are offering a number of backer rewards. You can get a single or album digitally or the album on CD. You can also get a signed tour poster, a fiddle lesson from all three members, a custom accompaniment track to a song of your choosing by their guitarist Jeff Lindblade, or a Zoom happy hour.
Jeff Krause – Brokedown Gramophone (click here to view campaign)
For Jeff Krause, the theme of his new album is to party like it's 1979, or at least in the Welcome to 1979 studios in Nashville, where he decided to record his new album. The New Orleans-based artist chose to relocate to Nashville for his album because of Welcome to 1979's all direct-to-tape analog recording experience. Bringing his New Orleans sound to a group of Nashville musicians allowed Krause to blend the two musical cultures. Krause has set an initial funding goal of $5,000 to record Brokedown Gramophone as an EP but is pushing for $10,000 to record a full album and release on CD or $15,000 to also release it on vinyl. Backer rewards for the campaign include the album in the format indicated by the funding level, a "Behind the Album" podcast, limited edition shirts and tote bags, and a handmade lamp created by Krause.
Kelley Hunt – Winter Soulstice (click here to view campaign)
It's not too early to begin celebrating the holidays, at least if the big box stores are an indication. But it's actually late for a holiday album crowdfunder, since it has to be out by early November to have any chance of enough sales within a limited window. Soul/Americana singer Kelley Hunt is looking to make the quick turn, doing a preorder campaign for her already recorded album with perks added. Winter Soulstice came out of her annual tour of the same name and will include familiar as well as new compositions. Backer rewards for her $18,000 flexible goal Indiegogo campaign include the album in CD and digital formats, tickets to the Winter Soulstice release concert in Kansas City including a meet and greet, and a solo or band Zoom concert.
---