CROWDFUNDING RADAR: Stories in Song Form from The Bad Hats, The Burnt Ends, and Jacy James Anderson
Posted On February 3, 2020
---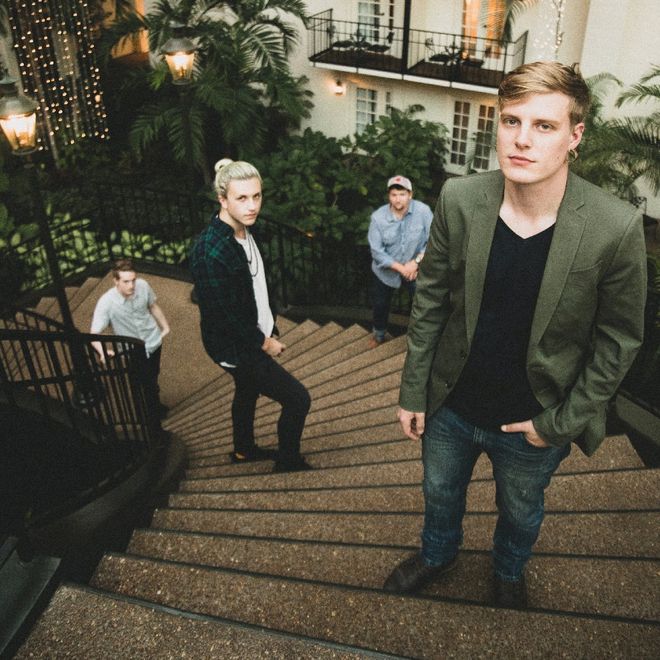 The Bad Hats
The thing that first drew me to roots music was the storytelling. That's probably not surprising considering my roots indoctrination came in an English class, when my professor introduced us to John Prine, arguably one of the best storytellers in any musical genre. There's just something about anyone who can claim the title "artist" — whether they're painting a scene, telling a tale, or singing a lyric that makes you understand our shared condition a little bit more; whether that's as deep as Terry Pratchett's "to be the place where the falling angel meets the rising ape" or as deceptively simple as Todd Snider's "90-minute distraction from our impending doom." It's also what drew me to want to write about crowdfunding. As the musical mainstream moves away from story songs and toward beats, bass, and light shows, independent artists who still have stories to tell in the vein of a Tom T. Hall turn to crowdfunding to find like-minded listeners. The three campaigns I've chosen this week don't really have anything in common except they're three independent artists with stories to share with the world.
The Bad Hats – This Time, It's Different (click here to view campaign)
The Bad Hats are only a couple of years old, but the Indiana-born and Nashville-based folk-rockers have started to develop a following in and around Music City. While the band has released one self-produced album, Looking for Something Better, they've now taken to Indiegogo to fund their first professionally produced EP. But The Bad Hats' campaign also stands out because part of their financial breakdown for their $10,000 goal is the ability to perform for more community events, fundraisers, and nonprofits. They've also pledged to donate a portion of their campaign to a favorite charity, Room in the Inn, which provides those without homes emergency shelter and programs to develop skills and get work. Backer rewards include an option — surprisingly inexpensive at $5 — that includes a digital download of the EP; the album on CD and vinyl; a handmade charm bracelet from the band; a beanie made by drummer Jack Gardner's mom; and one of The Bad Hats' own stage-worn bad hats.
The Burnt Ends – Way Out There (click here to view campaign)
There's no shortage of instrumentals in roots music. For anyone inclined toward that style, any bluegrass album will provide you plenty of options. But that wasn't good enough for Kyle Wilson. His passion was the classic country of the '40s-'60s, full of compelling stories and three-part harmonies. So he decided to try to create instrumental versions of those country classics, arranging the close harmonies for horns and rhythm, and telling those lyrical stories through an instrumental lens. The result is The Burnt Ends, a 7-piece group of friends from New York who had bonded over improvisational music and good barbecue (hence the band's name). With the album already mixed and mastered, The Burnt Ends' modest $4,000 Kickstarter goal is aimed primarily at getting the album released on vinyl. Backer rewards include a digital option in addition to the limited edition vinyl; the full catalog of Wilson's other band, an electro-synth act called SHWILSON; a personalized cut-and-paste collage; and a pork butt smoked by Wilson.
Jacy James Anderson – Blackout Poetry (click here to view campaign)
Denver-based artist Jacy James Anderson has spent much of his musical career so far as a touring guitarist for the likes of Laney Jones and Monica Rizzio. His solo debut, which he is currently funding through Kickstarter, is called Blackout Poetry, and is inspired by his 2017 diagnosis with panic disorder, which nearly derailed his career. Along with therapy, Anderson also turned to the story songs of artists like Gregory Alan Isakov, Foy Vance, and Gillian Welch to help him through it. To bring his songs of pain and healing to life, he's assembled an impressive band, including a number of artists who worked with Gregory Alan Isakov, as well as producer Andrew Berlin and Grammy-winning engineer Greg Calbi. Backer rewards include the album in digital, CD, and vinyl formats; an exclusive backer listening party; Anderson's own branded "Blackcup Poetry" coffee; and a "dual interview" where you and Anderson will spend an hour chatting about his experience in the music business and your experience as a supporter of independent music.
---