CROWDFUNDING RADAR: Seasoned Artists with Crowdfunding Campaigns
---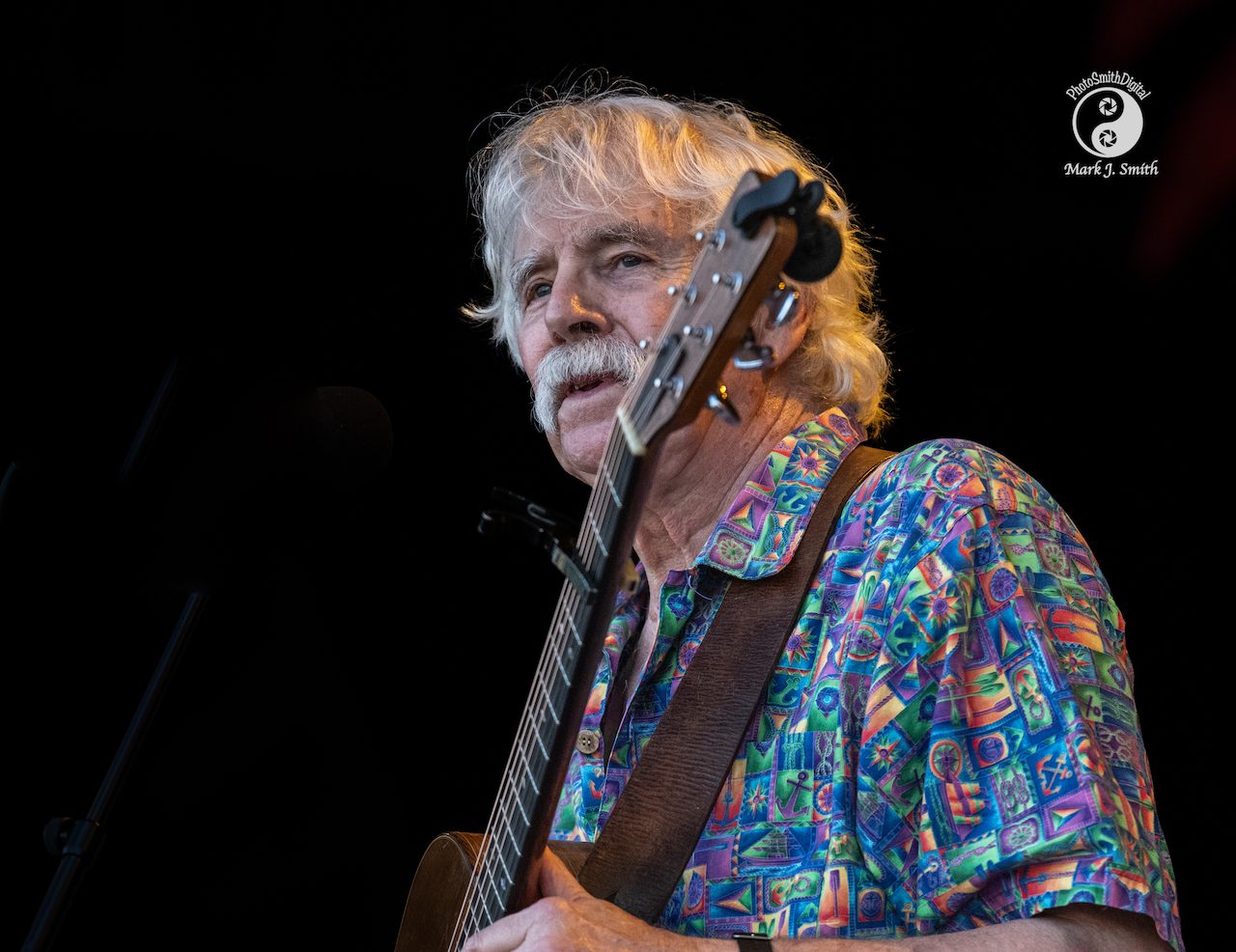 Tom Rush at the 2022 Philadelphia Folk Festival (photo by Mark J. Smith)
A quote, attributed to everyone from George Bernard Shaw to Oscar Wilde, goes "youth is wasted on the young." I think that's a bit unfair to my friends in Gen Z and whatever we're calling the next generation now that we've run out of letters. Crowdfunding, especially, is often the province of the young. If I want to theme a column "debut albums," I have my choice of a dozen or so in any given week. But seasoned artists have not let their younger counter parts keep crowdfunding completely o themselves. This week, I'm featuring three campaigns by artists with over a century of experience between them.
Tom Rush – New Album (click here to view campaign)
There are seasoned artists and then there are Seasoned Artists. Tom Rush is the second one. With more than 60 years of touring experience and a song, "No Regrets," that is practically a folk standard by now, Rush doesn't seem like the kind of guy who would need to crowdfund. But then the '60s folk scene was always a DIY affair, so by that measure, taking his album directly to the fans without any outside interference makes sense. Rush is promising 14 songs, mostly new with a few previously unrecorded gems thrown in. His Kickstarter campaign has a $26,500 goal and he's got some impressive backer perks to get him there. The album can be had in CD and vinyl formats. You can also get one of just five posters from his 2013 Symphony Hall show, signed not only by Rush but also by all of that night's guest artists; a signed "Legs" poster, which Rush jokes is the most seen photo of him in his career; a 30-minute Zoom call; or a guitar string sculpture.
The Ascendants – Fellowship of the Broken (click here to view campaign)
One of the less talked-about tragedies of music streaming is the lost art of liner notes. Used to be you'd take your favorite album and read through all the notes obsessively, and you'd see many of the same names pop up over and over again. Session players, sidemen, engineers — artists who get credited in the small print of the liner notes while the rock stars get all the credit. If you're someone who still buys physical albums and still reads those liner notes, you'll know just how much of a supergroup The Ascendants is. Jimmy Abegg, Phil Madeira, Steve Hindalong, Ben Pearson, and Matt Slocum have either recorded with, toured with, or produced practically everybody who ever made a stopover in Nashville. Now, after years of playing together on other people's records, and on each other's, they've formed The Ascendants and are raising $30,000 to produce their debut album, Fellowship of the Broken. This is primarily a preorder campaign, with few backer perks. You can get the album in digital, CD, and vinyl formats (signed or not), as well as an associate producer or executive producer credit.
Steph Geremia – New Vocal Album (click here to view campaign)
The "youngster" in this week's batch of artists, Steph Geremia has only two decades of experience as an in-demand Celtic multi-instrumentalist who, in addition to being a founding member of the Alan Kelly Gang, has toured with artists like The Chieftains and Lunasa. While known primarily for her instrumental work, Geremia is currently crowdfunding for a vocal album "blending Irish traditional, folk, Americana, and contemporary songs." Geremia has pulled from her years of touring experience to bring in some high-profile guests, including producer John McCusker (Mark Knopfler, Transatlantic Sessions), Kris Drever (Lau), Alan Kelly (Alan Kelly Gang), and the big get, Scottish vocal powerhouse Eddi Reader, whose touring band Geremia played in for three years. Geremia has already reached her initial $6,500 goal but has set a $9,000 stretch goal. Like The Ascendants, this campaign is primarily a preorder campaign, with the only backer perk outside of the album, available in digital and CD format, being a limited-edition album lyric book bundled with some versions of the album.
---