CROWDFUNDING RADAR: Projects That Stem From Fertile Musical Ground
---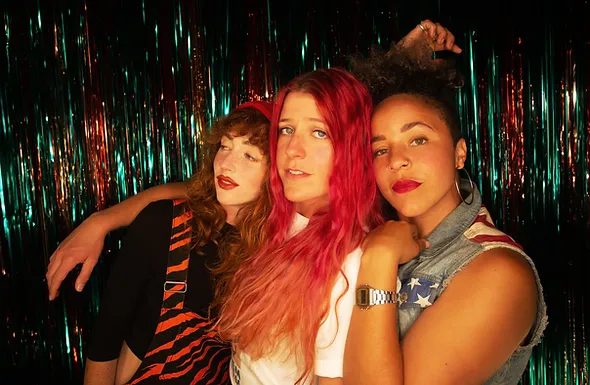 Rainbow Girls, from California
I've done several columns highlighting bands from outside the musical hubs of America. One of the nice things about online crowdfunding is that it's no longer necessary to pack up and move to the Music City or any "music city" so long as you're good enough to own your regional scene and a savvy enough marketer to turn that support into crowdfunding dollars. But regions that are known for incubating music get that way for a reason, and plenty of artists do still flock to them, if they weren't lucky enough to get their start in them. This week I'm featuring three artists from three musical meccas: Nashville, The San Francisco Bay area, and North Carolina's Blue Ridge.
Rainbow Girls' Fan Drive (click here to view campaign)
Crowdfunding is all about independence, and Rainbow Girls have taken that to the next level by ditching not only the label but the major crowdfunding sites as well, choosing to run their "Fan Drive" independently, through their own website. It's a good deal if you're fluent enough in web design to develop the pledge architecture: it means you can dodge the fees that crowdfunding sites take from pledges, which can be up to 5%. The Rainbow Girls hail from just north of the San Francisco Bay area, which birthed a diverse group of bands including The Grateful Dead, Creedence Clearwater Revival, Primus, and Dead Kennedys. With airtight harmonies and a persistent sense of humor throughout their music, they're a group that has impressed me in both recorded and live form. Backer perks from their fan drive include a forthcoming album on CD or vinyl, a "New Record Care Package" full of unnamed goodies, VIP tickets to a show, and online and in-person house shows.
Colin Cutler – Tarwater (click here to view campaign)
What happens when you take an English major and turn him into a musician? You get a roots album based on the stories of noted Southern Gothic writer Flannery O'Connor. That's the premise of Tarwater, the new album and crowdfunding project from Colin Cutler. Cutler has been featured in Crowdfunding Radar before, when he was running a campaign for his Hot Pepper Jam album. As an English major myself, a trad album of O'Connor-inspired stories had me at hello. Hailing from North Carolina's Blue Ridge region, Cutler writes songs that stem from the traditional music of that area. Cutler is currently running an $11,000 Kickstarter campaign. It's the first campaign I've seen with digital and vinyl options but no CD, a trend I expect to continue as CD dwindles as a physical medium. Other backer perks include another vinyl release of fan favorites from previous albums, a stained-glass model of the album artwork, and a house concert complete with a jar of hot pepper jam.
South for Winter – Of Sea and Sky (click here to view campaign)
From Nashville by way of New Zealand, South for Winter grabbed my attention because they're crowdfunding for a concept album, a rarity in roots music. Teaming up with Grammy-winning producer Matt Leigh, the band has divided the album into an A side (sky) and B side (sea), with more ethereal and string-based songs on the sky side and darker songs on the sea side, including what they're calling a "Viking folk" song, something I've only seen done by folk metal bands like Ensiferum. The band is running a Kickstarter with a $15,000 goal. You can get the album in digital, CD, and vinyl formats. Other backer perks include a signed poster of the album artwork, a lyric booklet, and unreleased behind-the-scenes footage from the studio.
---