CROWDFUNDING RADAR: Projects That Find Humor in the Human Condition
Posted On November 22, 2021
---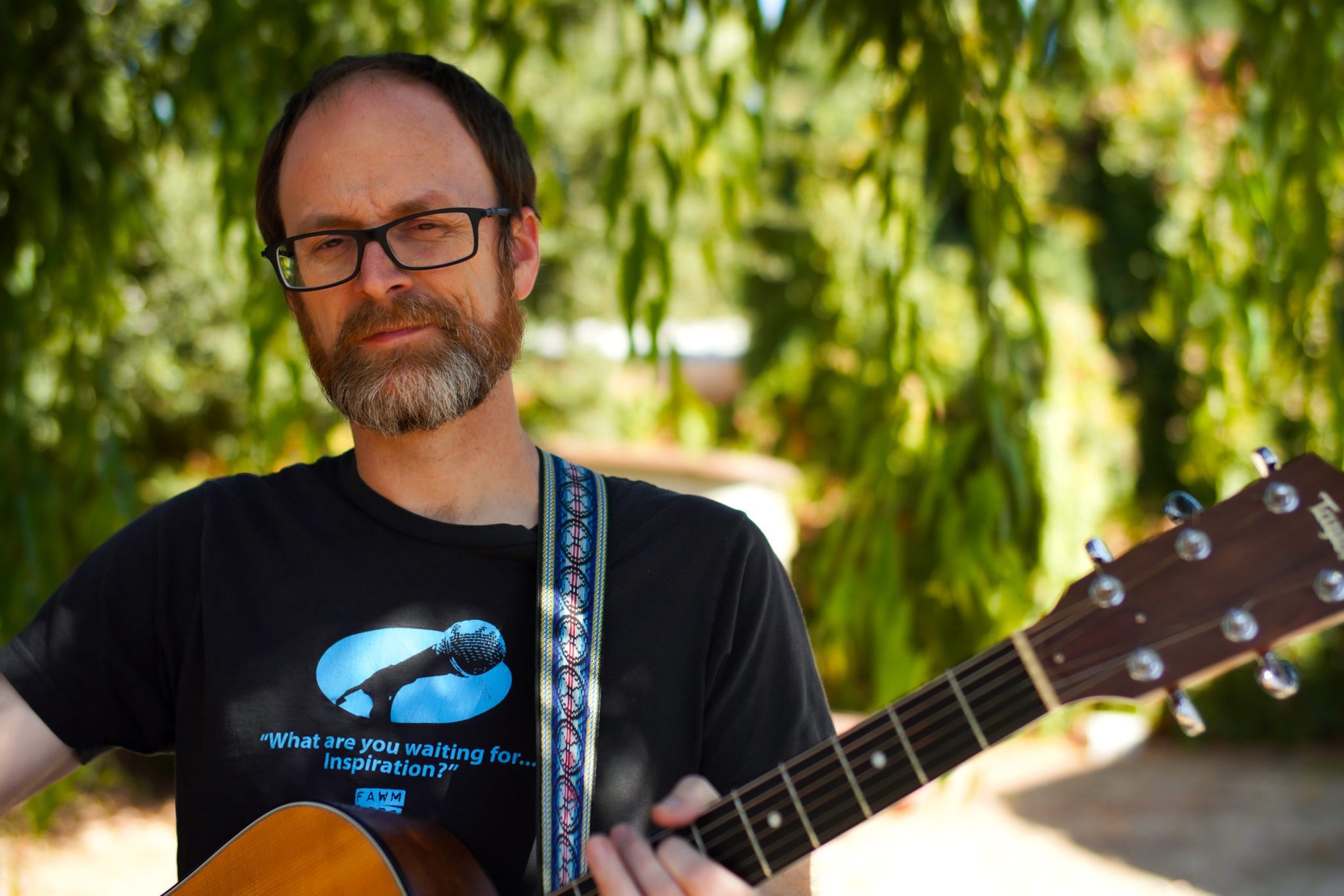 Steven Wesley Guiles
In the hundreds of concerts I've been to, the onstage quote I most repeat came courtesy of Mollie O'Brien, who introduced a forlorn love song by saying "We're Irish. We're not happy unless we're sad." In some ways, the same can be said about roots music. There is an expectation of earnestness, a sense that a richly nuanced lyric about the frailty of the human condition is what makes a good song. Certainly, it's given us gems like Gillian Welch's "Annabelle" and Jason Isbell's "Cover Me Up." But you won't find many artists more respected than John Prine, and, while Prine could certainly make you cry, he was at his best when he made you laugh. There is no deep symbolism to "It's a Big Old Goofy World." It's just a fun song based on jamming as many similes as he could think of into one song. So for this column I went in search of albums that didn't take themselves too seriously. I found two solo roots projects from artists normally associated with the comic convention circuit, and I rounded it out with a solo album from a member of Lonesome River Band, who themselves have always known how to strike that perfect emotional balance.
Steven Wesley Guiles – Transitions (click here to view project)
If you're looking for an album processing the loneliness, isolation, and desperation of the last two years, just reach out your hand. There's likely one near you. But that's not the full story of how most of us spent our lockdown. Steven Wesley Guiles, better known for his video game-obsessed alter ego Mr. Gee, decided to look at the full picture on his new album, Transitions. Sure, there are songs about re-evaluating priorities, but there are also songs about video games, binge watches, pets, and the search for the perfect taco. If you ever wondered why no one sings pandemic-era songs about the proliferation of gardeners, knitters, and mountains of sourdough bread, Guiles has you covered. Backer perks for his Kickstarter campaign include the album in digital and CD formats (signed or not), "Jesus and Buddha Gaming Together" stickers, a random item or items of loot from Guiles' various bands' merch archives, and a personalized Zoom concert.
Bonnie Gordon – Con Artist (click here to view project)
Like Guiles, Bonnie Gordon is more known for her comedic work on the convention circuit. As a member of The Library Bards, she produces geeky parodies of classic rock hits. But beneath the costumes and the silliness is a talented roots/jazz vocalist. Her solo debut, Con Artist, breaks away from comic parodies without ever losing its sense of humor. She also promises a few as-yet-unrevealed "hint of nerdy" covers. She's already covered "I Put a Spell on You" and "Rainbow Connection" on her YouTube channel, so those could be tells for the direction she's going. The campaign has intentionally gone minimalist in its backer perks, offering the album in digital format, a backer exclusive enamel pin, and an autographed poster. Despite this, Gordon has already blown past her initial $7,500 funding goal and is now working her way through a series of stretch goals, including a larger band (fairly compensated, and hooray for that!), guest artists, and music videos.
Jesse Smathers – Self-Titled Debut Album (click here to view project)
While there is nothing specific that pulls the self-titled debut album from Lonesome River Band's Jesse Smathers into the realm of "music with a sense of humor," it's something that has always been embedded in bluegrass, whether in the exultant speed of their instruments or cleverly titled songs like "What a Waste of Good Corn Liquor." For his solo debut, Smathers has gathered a talented group of friends and, while he hasn't revealed a track list, his musical history would point to more than a couple of songs that don't take themselves too seriously. Backer perks include the album in digital and CD formats, a private music lesson, tickets to the album release party, and a house concert.
---