CROWDFUNDING RADAR: Pandemic Projects Reaching Fruition
---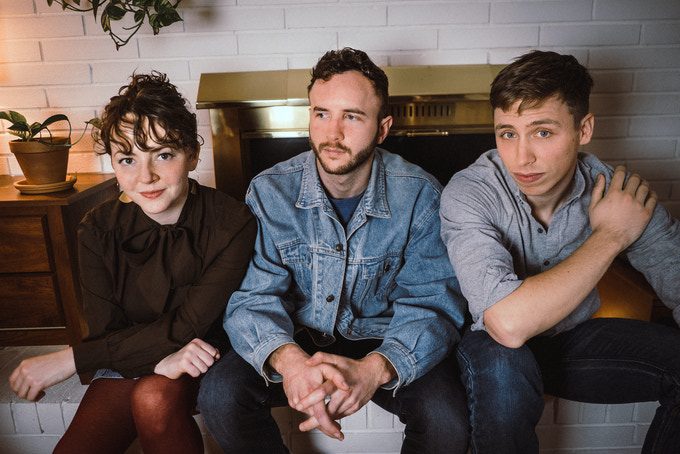 Dallas Ugly
Every generation has those moments that bind us, those near universal experiences that define an era. Sometimes they're significant historical moments: "Where were you when Challenger exploded?" Sometimes, they're more cultural: "What were you doing when you found out The Beatles broke up?" (Or when Nirvana or The White Stripes ended, for younger readers.) In 2021, that question may be "What was your first show back?" While I caught a few socially distanced shows during the pandemic, my first full concert of 2021 came last month, when I saw The War and Treaty at a local arts festival. Next week will be my first full-capacity indoor show, when I catch Amythyst Kiah in Nashville. I'll admit that, despite being fully vaccinated, I still feel a little bit of anxiety. But, most importantly, live music is back! For crowdfunders, that means putting the finishing touches on those pandemic-written albums to ensure they're out in the world long enough for their audience to give the songs a listen before they hit the road to sing them. This week, I'm looking to Nashville and the UK for a pair of new releases and capping things off with something a bit different: a book of music photography.
Dallas Ugly – Debut Album (click here to view campaign)
I found Dallas Ugly through fiddler Libby Weitnauer, who, with Jake Blount in Tui, released one of my favorite albums of 2019. Dallas Ugly is a very different animal, but one I'm interested to hear more of. The couple of songs available to preview sound good, a mix of electric country and folk-rock. The chemistry of the band, who lived together in Nashville for much of the pandemic, is obvious. Their as-yet-untitled debut was recorded in April with producer Alec Spiegelman and the band has launched a Kickstarter to finish and release it. Backer perks for this campaign include the album in digital and CD format, a handmade "Dallas Ugly scented" candle, a poster print, and a full-band house show.
Hannah Scott – How to Hear and "Hallelu" Music Video (click here to view campaign)
Like most musicians, Hannah Scott's career was disrupted by COVID-19 in 2020. During that time, with some financial assistance from the charity Help Musicians UK, she and her musical partner, Stefano Della Casa, were able to complete much of the work on her new album, How to Hear. Now she's taken to Kickstarter to raise funds for CD printing costs and to make a video for the single "Hallelu." She's already almost doubled her modest $2,000 goal and is now banking toward the music video. Backer perks include a signed early release of the album on CD (no digital on this one), a handwritten letter of thanks, a video message, and a chance to write a song with Scott over Zoom or Skype.
Ahron R. Foster – Music Is Family (click here to view campaign)
As a faithful weekly reader of, and occasional contributor to, Amos Perrine's "Through the Lens" column here at ND, concert photography is something that has always fascinated me. While the tired old adage goes "a picture is worth a thousand words," a music photographer has to make her picture worth a thousand words and as many notes. It has to convey the silent room hanging on a songwriter's words, the kinetic energy of a New Orleans jazz band, or the unbridled aggression of a rock show. I've always wanted to feature more books of music photography here, but they rarely crowdfund so I was thrilled to see photographer Ahron R. Foster's Music Is Family running a campaign. The book is a photographic record of Foster's two-decade friendship with Amy Helm and her father, Levon, as well as other musicians he met within their circle. Backer perks for this campaign include a set of postcards from Levon Helm's Dirt Farmer and Electric Dirt sessions, signed limited edition prints in three sizes, and a private portrait session with Foster.
---