CROWDFUNDING RADAR: New Projects from Phil Madeira, Bowregard, and Teyr
---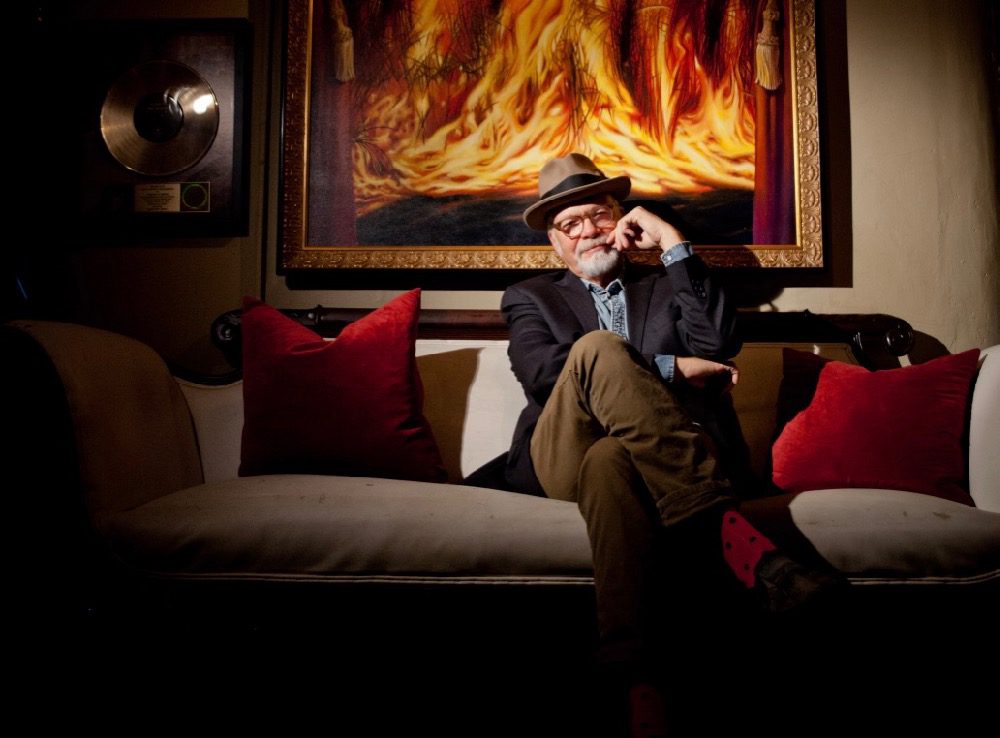 Phil Madeira (photo by Stacie Huckeba)
Just as some states are starting to slowly open restaurants, salons, and other services, crowdfunding campaigns are starting to come back as well. While, with the exception of the suddenly exploding Patreon, crowdfunding is nowhere near its pre-COVID levels, there are enough new projects for me to have three to feature here. This week's selection runs the gamut from a solo project by a Red Dirt Boy to a Telluride contest winner to a British trio bringing the oral and musical tradition of traveling minstrels and wanderers to new audiences.
Phil Madeira – Hornet's Nest (click here to view project)
While most people know Phil Madeira primarily as the keyboardist for Emmylou Harris' Red Dirt Boys, there's a good chance anyone with a good-sized collection of roots music has an album he wrote for, produced, or played on. Long a Nashville go-to for instrumental work, Madeira has been ramping up his solo album releases of late, releasing Open Heart earlier this year, the instrumental Crickets in 2019, and his critically acclaimed Providence in 2018. Now Madeira is taking a virtual tour of New Orleans with the swampy soul album Hornet's Nest. In some ways it's the counterpoint to Open Heart, his album of love songs. Hornet's Nest presents the other side, exploring the pain of loss. Madeira has a wide array of backer rewards for Hornet's Nest, starting with a copy of his 2012 collaborative album Mercyland: Hymns for the Rest of Us, featuring Emmylou Harris, The Civil Wars, and others, for any backer at the $20 level or higher (along with a copy of the new album). Other backer rewards include Hornet's Nest in digital, CD, and vinyl formats, with the vinyl including an MP3/WAV commentary track on the events that shaped the songs; a copy of his book God on the Rocks; a tin coffee cup with his signature motorcycle logo; and a professional evaluation of one of your own songs by Madeira.
Bowregard – Arrows (click here to view project)
Remember festivals? It seems like years since we had one to attend, but then all of 2019 (and the early bits of 2020) seem like another time anymore. But in 2019, the festival scene was going strong and, at the 2019 Telluride Bluegrass Festival, the band that won the coveted Telluride Band Contest, previously won by the likes of The Dixie Chicks and Greensky Bluegrass, was Boulder, Colorado's Bowregard. With no Telluride in 2020 for the band to take their victory lap, they're instead focusing on releasing their debut album, Arrows, produced by eTown founder and Hot Rize member Nick Forster. The band has already exceeded its initial $25,000 funding goal and has now moved on to stretch goals, noting that a portion of its budget for things like promotion and publicity was slated to come from tour dates now lost to COVID-19. Backer rewards for this project include the album in digital, CD, and vinyl formats; an Arrows T-shirt; a Bowregard face mask; and an hour-long Zoom cooking lesson from any member of the band.
Teyr – Estren (click here to view project)
London-based folk trio Teyr ("3" in Cornish) is a band that successfully melds European folk music's rich traditions with modern sensibilities. After a hiatus that started in 2017, the band has reformed and is currently working on its second album, Estren. The band is calling the music on Estren "stranger folk," a reference to the tradition of traveling singers and storytellers who served as both entertainers and carriers of news between communities. Traditional songs on the album include the American waltz "La Bestia" and the 18th-century ballad "Drummer Boy" about a woman who dresses as a man to fight in a war she's barred from. Rewards that include the album in digital or CD format, a tote bag, breakfast with the band, and homemade jam, mead, or patxaran.


---