CROWDFUNDING RADAR: Music Veterans Find Allure in Crowdfunding
---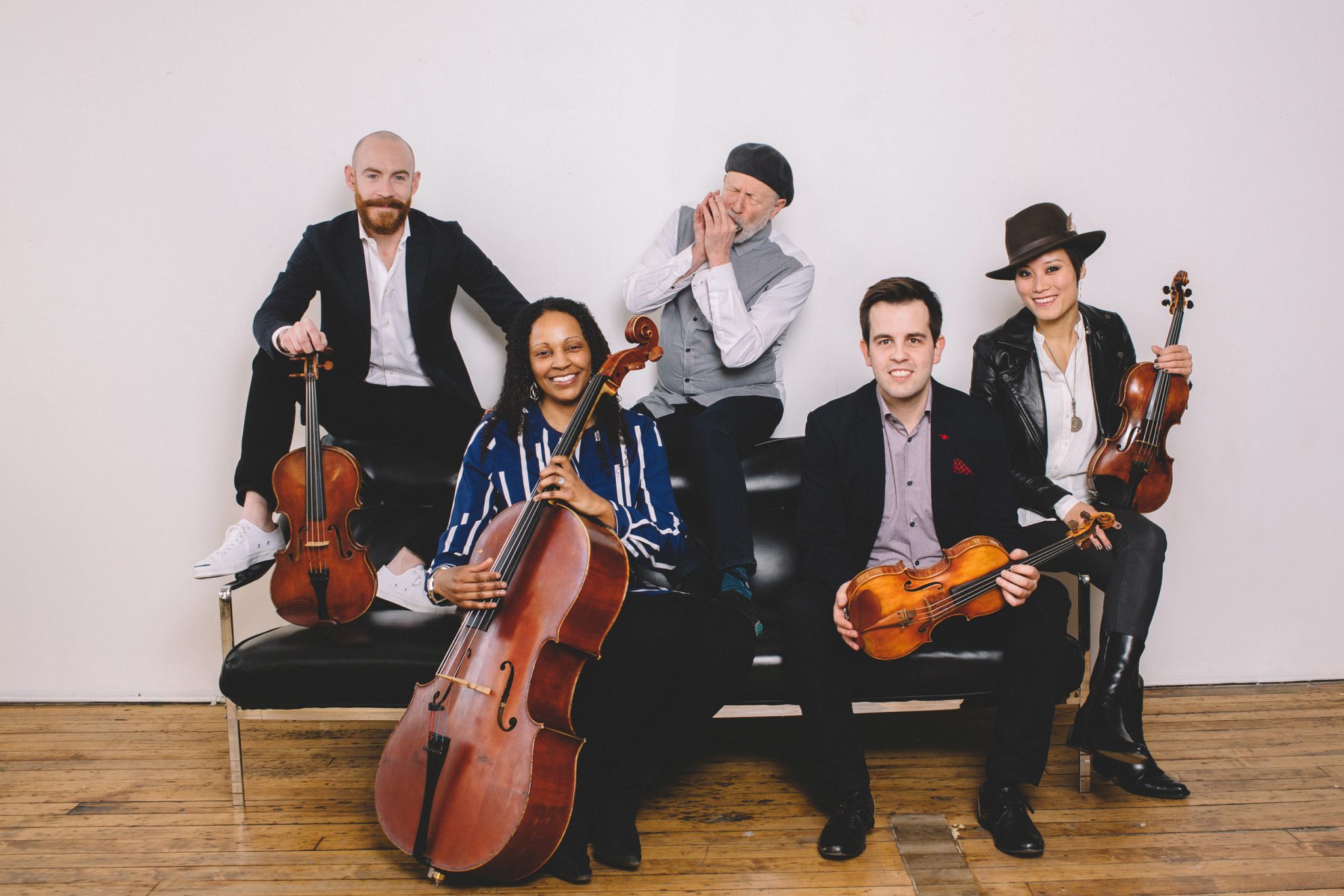 Corky Siegel and Chamber Blues (photo by Stephanie Bassos)
In my time doing this column, I've gotten to talk to a number of artists about crowdfunding, either in person or by email. Sites like Kickstarter have become something that's just expected as part of a young band's growth. But when the subject turns to more experienced groups, I've found that the artists who crowdfund typically fall into two categories: those doing it out of necessity because their music is too niche or too old-fashioned for labels and those who would do it even if they didn't have to. I talked to Willie Nile during one of his campaigns and he seemed to get satisfaction from the kind of instant feedback a good campaign's personal behind-the-scenes interaction features. This week's trio of featured artists have over 100 years' experience between them. That they're still doing what they love, and still having faith that their fans will pay them to keep doing it, is proof they're doing something right.
Corky Siegel's Chamber Blues – More Different Voices (click here to view campaign)
I love a good mashup. Hearing artists from seemingly incompatible styles coming together to play makes me happy. It's what made me fall in love with artists like Gangstagrass and Jason & the Scorchers on first listen. So Corky Siegel's Chamber Blues hits me right in my sweet spot. Siegel has been credibly inserting blues harmonica into traditional chamber music since the band's founding in 1988 and is now running a Kickstarter campaign for a new album of chamber blues with a little Indian percussion thrown in. The album's done and scheduled for release in September, so if instant gratification is your thing, you won't have long to wait to get your hands on the high-end digital "audiophile" master or CD, both of which include credit on Siegel's website as a member of the Crowdfunding Team. Other backer rewards consist of CD or high-end digital copies of Chamber Blues' and Siegel's back catalog of albums.
Doug Duffey and BADD – Trapped in the Blues (click here to view campaign)
It's hard to think of a style of music that better fits the last two years than the blues. At least Blues Hall of Famer Doug Duffey thinks so, and his new album with his band BADD is called Trapped in the Blues for that reason. Written and recorded over the last two years, Trapped in the Blues dives into the despair and negativity many felt during the pandemic lockdowns, but with that hint of better days to come that is the hallmark of any great blues song. The record is done and scheduled for release in August, so this is more of a preorder campaign than a traditional crowdfunder. You can get the album in digital, CD, or vinyl formats. Other merch included in this preorder includes art prints, copies of their 2019 album Play the Blues, and private concerts, either virtual or in person.
Joe Jencks – The Coming of the Years (click here to view campaign)
The youngster of our trio of campaign artists this week, Joe Jencks has "only" been performing for a bit over two decades. A dual Irish and American citizen, Jencks has toured both countries extensively, combining classical training with Celtic and American folk traditions. For The Coming of the Years, Jencks gathered songs he wrote over the course of a decade of touring, all focusing on multiple generations of Celtic diaspora and the story of immigrants as a whole, an issue as timely as it has ever been. For his Indiegogo campaign, Jencks is offering copies of the album on CD, signed or not; "Ireland prints" from Jencks' own photography collection; and a private Q&A or lesson.
---