CROWDFUNDING RADAR: Jill Andrews, Red Dirt Girls, and Secret Emchy Society
Posted On January 20, 2020
---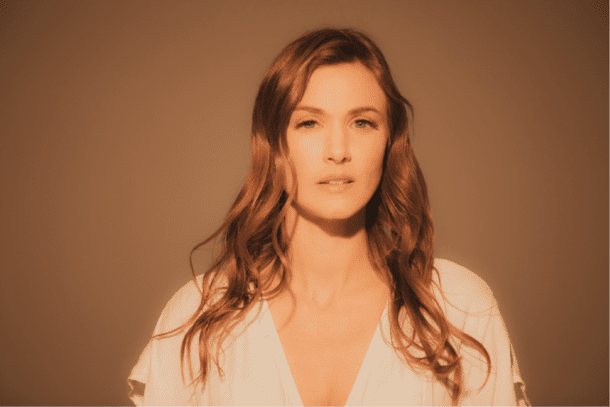 Jill Andrews (photo by Fairlight Hubbard)
As I write this column, one of the last (if not THE last) Best of 2019 polls has just come out, the Nashville Scene Country Music Critic's Poll, which included a couple of No Depression columnists in the voting. Like No Depression's own critics' poll, female artists dominated the voting. Anyone who heard albums from the likes of Our Native Daughters, The Highwomen, or Molly Tuttle shouldn't be surprised by this. In roots music, women are consistently making the most intriguing works out there. Likewise, it's not uncommon for all three of my Crowdfunding Radar features to be women on any given week. So it is this week, with three campaigns from women who all have different, but equally compelling stories to tell: an Americana veteran coming to grips with the next decade of her life, a sister duo who reconnected musically during a tough time, and a musician and journalist at the forefront of the "queer country" movement.
Jill Andrews – Thirties (click here to view project)
Full disclosure. I've been a huge fan of Jill Andrews since a former boss dropped a burned copy of The Everybodyfields' Nothing Is Okay on my desk in 2007 with what was his greatest musical compliment: "You'll like these guys. They're deep, man." They were. And Jill Andrews still is. Having begun her musical career at 19, Andrews is a 15-year veteran of the business who is now looking back at her 30s, a time when, to quote her Kickstarter campaign bio, "I always thought that people … had it together." But Andrews has found herself facing her 30s in a place where many are in reality, having experienced falling in and out of love, being a single parent, and coming to grips with the new reality of the music business. Andrews' Kickstarter campaign is not only for an album, but also for a book that provides an accompaniment to each song. Backer rewards include the album in digital, CD, and vinyl formats; a signed copy of the book; backer-exclusive online concerts; a limited vinyl test press; and a "my favorite things" option, where Andrews will pick out at least five items for you, including a note explaining the reasoning behind them.
Red Dirt Girls – Untitled Debut Album (click here to view project)
Sister duo Red Dirt Girls hail from Utah. They've been making music together all their lives, but the adult experiences of each separated them for a time until some life changes brought the two back into the same geographic locale and caused them to begin writing songs together as a way to "work through the hard stuff." The duo reached out to singer-songwriter Mary Bragg, who agreed to produce their debut album. The sisters had planned to make an EP, but Bragg, impressed by what she heard, encouraged them to flesh it out into a full album. Now Red Dirt Girls are running a Kickstarter campaign to get themselves to Nashville to record with Bragg. They've even managed to secure one of Emmylou Harris' Red Dirt Boys, drummer Bryan Owings, to participate in the session. Backer rewards include the album in digital, CD, and vinyl formats; a handmade Red Dirt Girls necklace; a "message in a bottle" (for you Sting fans out there); and a chance to have Red Dirt Girls cover a song of your choice.
Secret Emchy Society – The Chaser (click here to view project)
Cindy Emch, bandleader of Secret Emchy Society, is also the editor-in-chief of Country Queer, a website dedicated to the growing "queer country" movement. Secret Emchy Society is preparing to launch its third album, The Chaser, and is running an Indiegogo campaign to fund the release. Emchy aims to fund not only the album, but also 3-4 music videos to accompany it. Backer rewards include the album in digital, CD, and vinyl formats; a guest list pass for the album's release show; and a house concert.
---