CROWDFUNDING RADAR: Jason Ringenberg, Haunted Like Human, and Dreamers Food Truck
Posted On September 28, 2020
---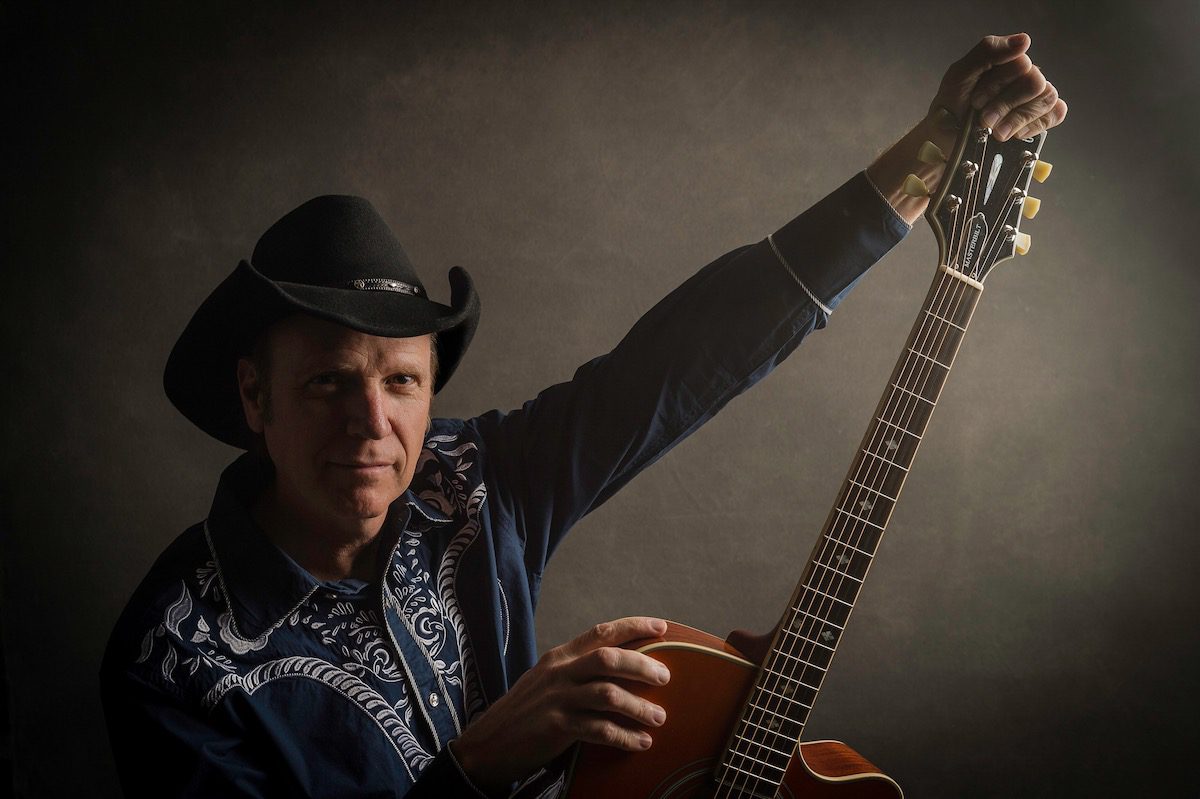 Jason Ringenberg (photo by Gregg Roth)
After spring and summer in the crowdfunding market was as depressed as the rest of the economy, things have suddenly come roaring back. Rather than scouring sites to find three roots-oriented campaigns, I find myself having to pick between 7 or 8 that have landed in my "store for later" folder, which is a good problem for me, but also for the roots music industry. While the concert market is slowly starting to reopen with venues that can rearrange for social distancing protocols, it's nice to know artists have become confident in at least starting the ball rolling in raising money for new music.
This week, I've got a mixed bag of new campaigns, from an Americana Lifetime Achievement honoree to a band that has only been around for three years, and capping things off with another "beyond the music" campaign.
Jason Ringenberg – Rhinestoned (click here for campaign)
I've featured past Jason Ringenberg projects in this space, and for good reason. If you grew up in the '80s Nashville radio market, you were fed heavy doses of Jason & the Scorchers, a band that epitomized "Americana" long before anyone thought to give it a name. If you didn't, you likely either know Ringenberg from his rootsier solo work or, if you have kids, as his Farmer Jason children's musician persona. For Rhinestoned, Ringenberg has assembled the same "played with everybody" cast of musicians who have helped with his last few records: Steve Ebe, Fats Kaplin, and George Bradfute. Ringenberg has an ambitious $30,000 funding goal, but he's already more than halfway there with three weeks left to go. Backer perks include the album in digital and autographed CD formats, a six-album set of Ringenberg's past releases, and a 1982 tour poster of Jason and the Nashville Scorchers, before they dropped the city from their name at label request and, the legend goes, unleashed the "Nashville Curse" upon Music City's rock scene for almost 30 years.
Haunted Like Human – Tall Tales & Fables (click here for campaign)
On the other end of the longevity spectrum from Ringenberg's four decades is Nashville duo Haunted Like Human. Founded after meeting for a co-write in 2017, Haunted Like Human has released an LP and EP and penned the theme for podcast The Schroeding Box. For the 12 songs on Tall Tales & Fables, they have pulled from their life experiences in the two years since their last album; from road life to financial stress to mental illness. They've brought in Grammy-winning producer and engineer Mitch Dane (Jars of Clay, Chely Wright) to help out. Backer perks include the album in digital and CD formats, commentary on each song's inspiration, a book of poetry by Dale Chapman or a song by Cody Clark, and a chance to record an EP, including studio time, with guidance from Haunted Like Human and access to studio musicians.
Dreamers Food Truck (click here for campaign)
After dedicating my entire last column to campaigns outside of albums, I had intended to return to my usual fare for at least the near future. But not long after that column ran, another campaign began that I couldn't pass up; if only for the bounty of musical perks to backers. The Dreamers Food Truck is a joint venture between Nashville-based photographer Laura Schneider and Doug and Telisha Williams, whom you may know better as AmericanaFest Happy Hour emcees (and super talented group in their own right) Wild Ponies. With COVID-19 reminding them of the importance of diversifying their income streams, the trio began to conceptualize the Dreamers Food Truck, which would not only serve up pizza and bowls, but also prompts and ideas to inspire community creativity. For Wild Ponies fans, even those outside of the food truck's reach, the perks might be worth helping them get off the ground. These include demos from Wild Ponies' upcoming album Rainbow Terrace; a 10×10 print from Schneider's photo portfolio; handwritten lyrics to "When the Morning Comes," a song from the new album co-written by David Olney; and a two-day workshop with the trio to boost your own creative spark.
---