CROWDFUNDING RADAR: Going Solo with Chloe Agnew, Cynthia Catania, and Darcy Wilkins
Posted On September 16, 2019
---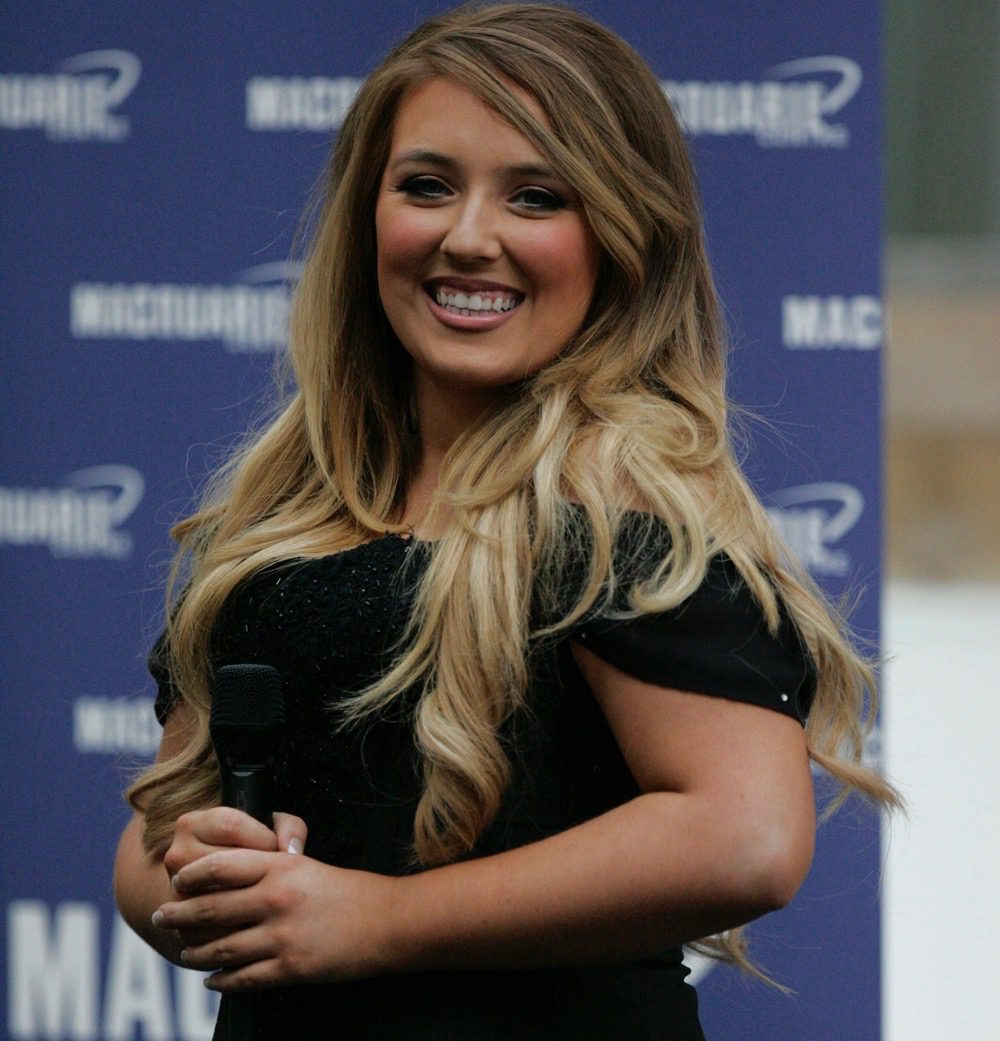 Chloe Agnew (photo by Eva Renaldi)
There are many reasons why an established artist might choose to crowdfund an album. I've explored some of these in past columns, and they include wanting to keep their own masters, performing something different than what you're known for, and simply not being as "rich" as some people assume known musicians are. This week, I'm featuring three campaigns from women who are crowdfunding for another reason — they're going solo after years of performing with bands. From a longtime member of one of the most successful touring groups in the world to a pair of indie artists, these ladies are going it alone and asking for help along the way.
Chloe Agnew – Reimagine and Written on My Heart (click here to view project)
Chloe Agnew is by far the biggest name on this week's list of projects. If you've ever watched PBS during a pledge week, you've almost certainly seen Agnew performing with Celtic Woman. A founding member of the group, Agnew left in 2013 and has since worked with members of Celtic Thunder and other Celtic Woman alums. But now she's ready to release not one but two solo albums, her first as an independent artist after having the Celtic Woman marketing juggernaut behind her. To that end, Agnew has taken to Indiegogo for funding. Reimagine will be familiar territory for fans of her work with Celtic Woman, as it finds Agnew reimagining classic songs she has sung on stage for years but never recorded. The more intriguing project is Written on My Heart. Part of Agnew's reason for leaving Celtic Woman was her increased interest in songwriting, and Written on My Heart is her chance to show off her songwriting chops. Agnew offers a wide range of funding levels for fans, from a $1 donation that gets you a digital single to $10,000, which gets you a house concert and a spot on her guest lists for 10 years. Backer rewards in between include signed copies of both albums on CD (sadly, no vinyl here), a first look at her new music video and behind-the-scenes footage, and a link to stream a backer-exclusive concert.
Cynthia Catania – Solo Debut (click here to view project)
Cynthia Catania is best known for her part in indie-pop band Saucy Monkey and later for power trio The Secret Things. While neither of those sounds like an artist who would be featured in a roots music publication, one look at the accompanying video for her Indiegogo campaign, as well as her first video, for "Everybody is Looking at Their Phone," points to a more rootsy acoustic approach for her first solo album. Backer rewards include the album in digital and vinyl formats (oddly, no CD for this one, possibly a further sign of the death of that media), a T-shirt, a lesson in voice or Pro Tools with Catania, a vintage kick drum, or a '75 Fender Telecaster deluxe.
Darcy Wilkin – Bristol (click here to view project)
A founding member of popular Michigan-based roots group Corn Fed Girls, Darcy Wilkin is striking out on her own in hopes of expanding her music beyond her regional fanbase to a national platform. To that end, she is running a Kickstarter campaign for Bristol, her solo debut. Part of expanding her reach is to bring in some North Carolina influence by tapping songwriter and Prairie Home Companion regular Joe Newberry to produce. While a grant from the Kalamazoo Arts Council is helping fund the album, Wilkin is in need of an additional $6,000 to finish production on the album, which will feature seven originals and four covers. There aren't a ton of backer rewards for this one, but you can get the album in digital and CD formats, a limited-edition poster, a T-shirt, or a Darcy Wilkin house concert.
---