CROWDFUNDING RADAR: Getting Creative in the Time of Social Distancing
---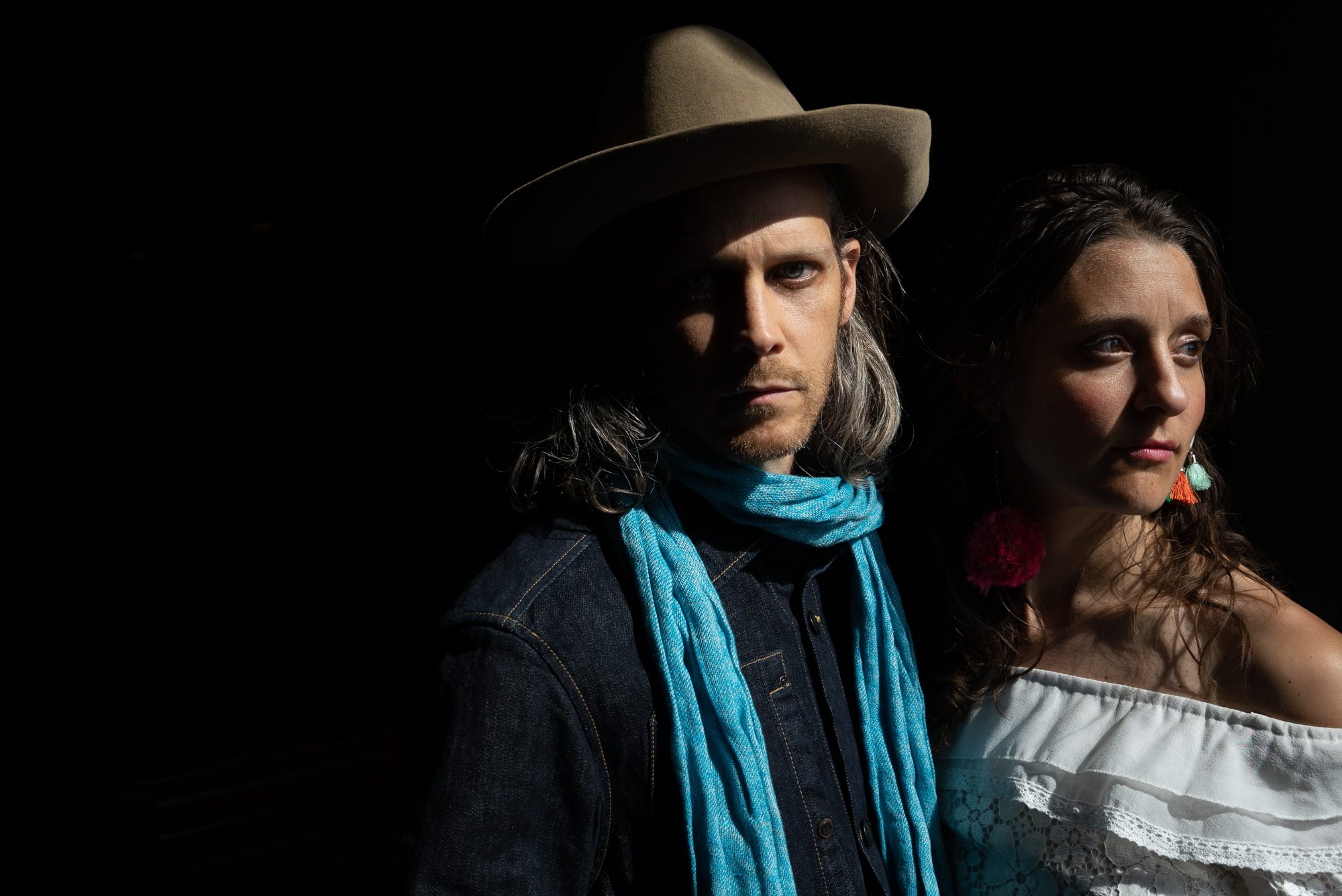 David Wax Museum (photo by Anthony Mulcahy)
The leader in the clubhouse for the most used phrase of 2020 is "social distancing." The polite way of saying "stay in your house so you don't spread COVID-19 to your friends," social distancing has also had a devastating effect on the concert touring industry. But one interesting effect of social distancing is that it has brought about a social media closeness. The long-promised benefits of social media, going all the way back to the days of usenet and bulletin board systems, the building of a global community, are actually coming to pass. If you follow a lot of musicians like I do, you've probably noticed your Facebook page is now filled not with cats or your dad's reactionary political takes but with your favorite artists sitting in their own living rooms, taking requests and broadcasting to fans around the world. While virtual tip jars are never going to replace touring revenue, it's been an interesting experiment in community building. Crowdfunding sites are also affected by this, as artists look for other ways to replace lost income. This week, I'm featuring two campaigns created specifically in response to the COVID-19 quarantines, and one traditional new album campaign by an experienced band celebrating a fresh start with a new name.
David Wax Museum – Songhome (click here to view project)
Credit where it's due: David Wax Museum was one of the first acts to see the writing on the wall. Soon after the announcement of the SXSW cancellation, David Wax and Suz Slezak set about to create a new section of their website dedicated to their pursuits while off tour. The new section, Songhome, offers many of the same kinds of perks that might be seen in a traditional crowdfunding campaign, only socially distanced. There's a virtual house concert, where you can invite up to 30 friends to participate in a 45-minute concert streamed over Zoom (themed dress or drink menus encouraged), a personalized postcard with your favorite DWM verse written on the back, the chance to have the duo record an acoustic version of one of their songs and send it to you in an mp3 file, and Slezak serenading your kids (or yourself if that's what you're into, we don't judge) to sleep with lullaby concert on the harp.
The Wandering Hearts – Re-Funding the American Tour (click here to view project)
After becoming the first British act to debut at the Grand Ole Opry and the Ryman Auditorium in the same week, The Wandering Hearts were ready to strike while the iron was hot. They had holed up in Woodstock to finish their new album before embarking on an American tour centered around SXSW. You can guess the rest, as the group hastened back to their native Britain. The band's video launching their Indiegogo campaign to fund their return to America later in the year is social distancing in a nutshell, with the trio appearing in three Skype windows from their homes, decked out in their sweats. With no new album yet, this campaign is heavy on the "extra" rewards that usually go with an album launch. For those without much disposable income, there's a $6 ticket to a backer-exclusive online concert in April. They also have a signed photo, tote bag, campaign exclusive shirt, and a chance to "sponsor" a song from their new album, with your name in the credits and a signed and framed copy of the album when it's released.
Golden Shoals – Golden Shoals (click here to view project)
If you've never heard of Golden Shoals, you could be forgiven. The name is brand new, though the band has been around for seven years under the name of Hoot & Holler. With the change in name, the musical collaboration of Mark Kilianski and Amy Alvey also took the opportunity to play around with their traditional banjo/acoustic guitar and fiddle sound by adding bass, drums, and electric guitar to some songs. To achieve their Kickstarter campaign's modest $10,000 goal, they've lined up some interesting rewards, including the album in digital, CD, and vinyl formats; a T-shirt; online music lessons; and a song written for you on a topic of your choice.
---