CROWDFUNDING RADAR: Campaigns That Ace the Elevator Pitch
---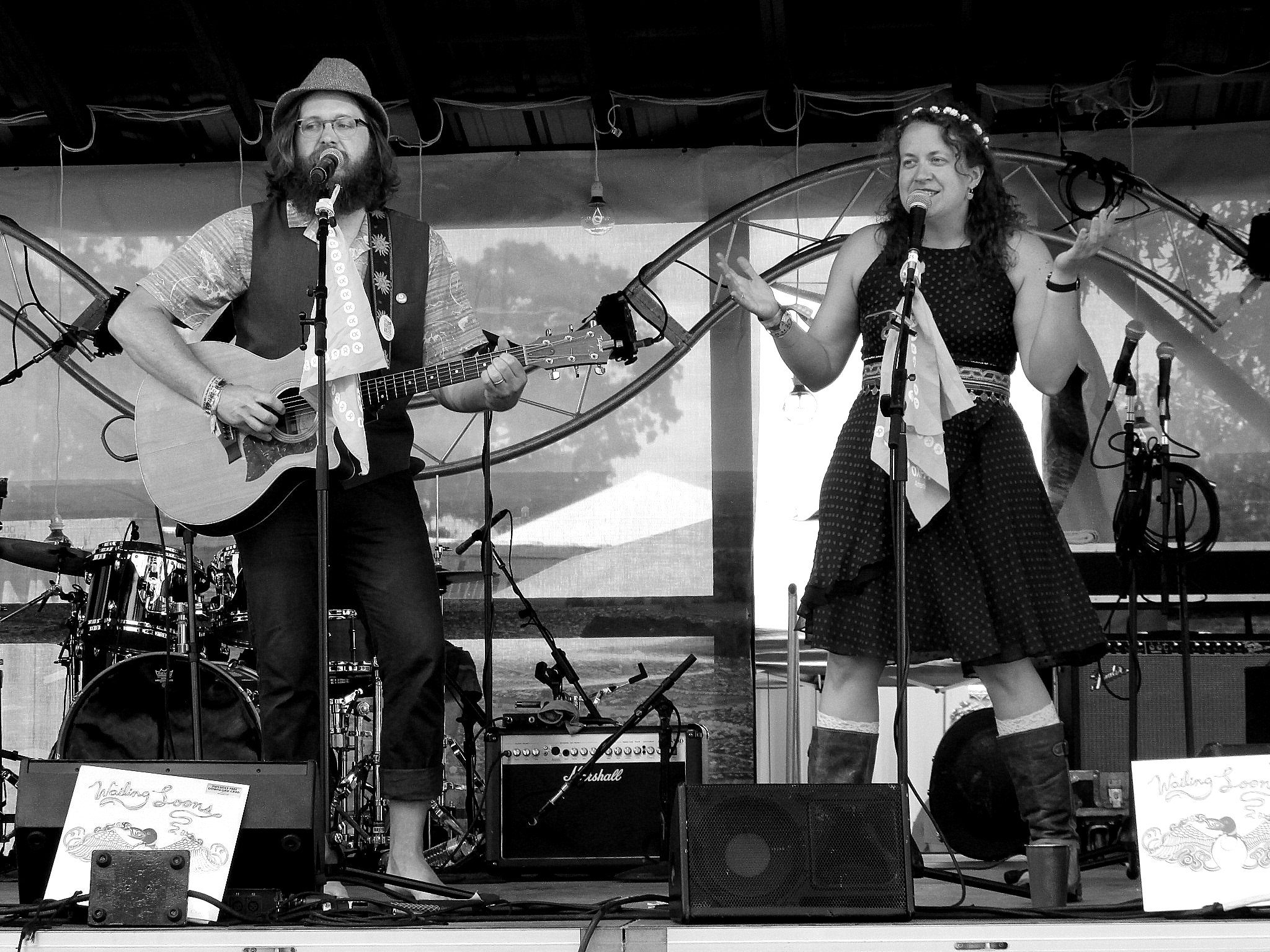 The Wailing Loons (photo by Chris Griffy)
If you've ever been to a leadership or marketing class or training, you've probably heard of the "elevator pitch." It's sales-speak for a quick pitch to pique interest, in these scenarios the length of an elevator ride. Artists considering crowdfunding also need something akin to an elevator pitch —figuratively, of course! Please don't chase anyone into an elevator. While there is very little "walk-up" traffic to crowdfunding campaigns, the second-biggest source of funds is social media sharing from an artist's biggest funding source: existing fans. For those people, you need something to draw their attention quickly. Something that makes your band just different enough to get them to listen to a song. This week, I'm highlighting the elevator pitches of three acts with current campaigns.
The Wailing Loons – The Wailing Loons (click here to view campaign)
For a band who hasn't yet put out their first full-length album, The Wailing Loons have been pretty successful. They have played at four straight Bonnaroo festivals, an elevator pitch if there ever was one, and host their own festival. My last Bonnaroo, in 2017, was where I first saw them and I found them to be exactly what I liked about the less corporate crannies of that festival: a dance-folk act who knew that, at 2 in the afternoon in 95-degree heat on a stage the size of a flatbed, energy is much more important than musicality. The band has recently taken to Kickstarter to see if they can capture that sense of fun and kinetic energy in the studio. The backer perks for their $10,000 campaign are as fun as the band is. A single dollar gets a thank you email from the band. They also have the album in digital, CD, and vinyl formats; a Wailing Loons Steelys cup; a cameo in the band's upcoming music video; a backyard concert that includes planting a tree; and a chance to learn how to clog from band member Laura Fritz.
Good Morning Bedlam – Lulu (click here to view campaign)
"Award-winning" is a good start to an elevator pitch and that's what Good Morning Bedlam has. The band is the winner of the 2019 John Hartford Memorial Festival Band competition. What a great jumping point for a young band … unless that band's "jump" was supposed to happen in 2020. Locked down like everyone else, the band instead started perfecting their new album, Lulu, one assumes more successfully than the 2011 Metallica/Lou Reed album of the same name. Backer perks for their $28,000 Kickstarter campaign include the album in digital, CD, and vinyl formats; behind-the-scenes content; a drawing from guitarist Isaak Elker; a thrift store hunt around Minneapolis with bassist Tori Elker; or rock climbing with violinist Sophia Mae.
Chris Castino and Chicken Wire Empire – Wugrass (click here to view campaign)
One way to truly nail your musical elevator pitch is to have two acts collaborate. If fans of an artist are the primary funding source for campaigns, tapping into two fanbases can certainly be lucrative. That's the plan for Chris Castino and Chicken Wire Empire. Castino is the vocalist for jam act The Big Wu and Chicken Wire Empire is a progressive bluegrass act. Faced with forced isolation during the pandemic, the two began to collaborate on an album. The campaign is promising guests but hasn't revealed them yet. Perks for this Kickstarter campaign are limited to copies of the album in CD, vinyl, or first press vinyl, signed or not as you prefer.
---