CROWDFUNDING RADAR: Big Names Go Grassroots with Independent Projects
---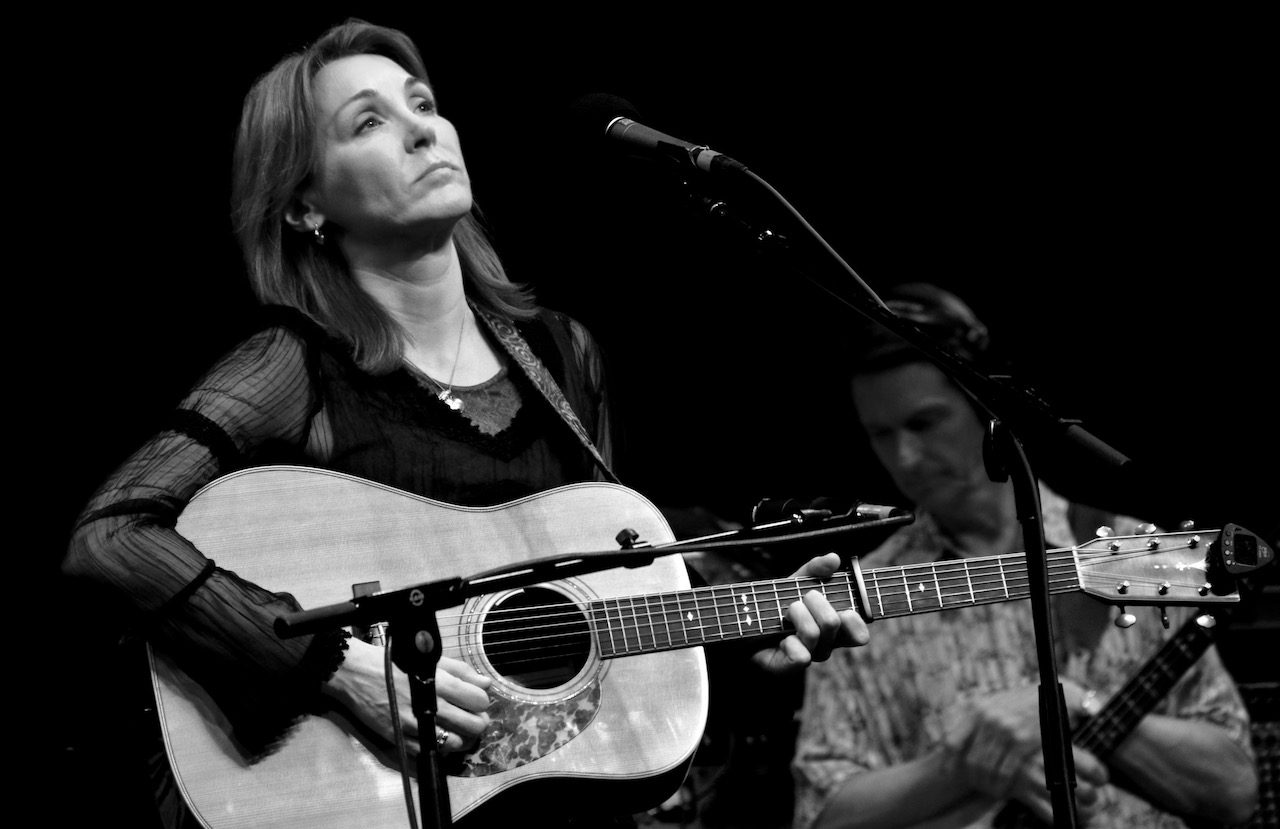 Diana Jones (photo by Amos Perrine)
I recently read Carrie Fisher's The Princess Diarist and was struck by how, behind a veil of excellent humor, Fisher made it clear that the three principal actors in Star Wars did not reap the financial rewards of the surprise hit it became. What does this have to do with music, you may ask? Ask Taylor Swift, who, like Fisher, signed a contract when she was a teenager that gave ownership of her work to someone else, and recently saw it sold to a third party with whom she had a negative history. It helps answer a question I get a lot when I feature a crowdfunding campaign by an established artist in this space. "Why does she have to crowdfund?" In some cases, the answer is simply because the person isn't as wealthy as might be assumed. But in others, it's a matter of ownership, of being in control of their own masters, to be leased and sold as they see fit. In this week's edition, I'm featuring campaigns by three long-established artists who have chosen to go their own way.
Diana Jones – Song to a Refugee (click here to view project)
Recording since the late '90s, Diana Jones really came into her own with the release of 2006's My Remembrance of You. Since that time, she has seen her work covered by Joan Baez and shared stages with the likes of Richard Thompson, Janis Ian, and Mary Gauthier. Now Jones is preparing her first album since 2013, Song to a Refugee. Greatly affected by the 2016 election and the anti-immigrant rhetoric on display since, Jones has made the goal of this album to "re-humanize" the refugees and immigrants who have become political pawns and clickbait for news organizations. To help her, she's gathered an impressive lineup of guests, including producer David Mansfield, as well as Richard Thompson and The Chapin Sisters. Backer rewards for Jones' Kickstarter campaign include an advance copy of the new album, a signed Hatch Show Print, and backstage passes to one of Jones' shows on her upcoming tour.
Richie Furay – DeLIVErin': The Concert Film (click here to view project)
It's not often I get to write about a Rock and Roll Hall of Famer, much less someone who it could be argued should be in twice (Seriously, Hall of Fame? No Poco?). But Buffalo Springfield and Poco founding member Richie Furay has taken to Kickstarter to raise money for DeLIVErin': The Concert Film, a show from 2018 at The Troubadour, recorded on the heels of Poco's 50th anniversary, that did a full play of Poco's 1970 album Deliverin', as well as Furay's solo material and songs from Buffalo Springfield. Joining Furay on stage this night was former Poco and current Eagles bassist Timothy B. Schmit. Backer rewards start as low as $1, which gets you a social media acknowledgment. Other rewards include the show in both audio and video formats, a commemorative T-shirt from the show, and an autographed acoustic guitar. 
Barbara Carr – Untitled New Album (click here to view project)
Barbara Carr found herself in the news recently as one of the hundreds of artists whose music was reportedly lost in the 2008 Universal fire. But, always forward-looking, the 78-year-old Chess Records legend is crowdfunding a brand new album, in collaboration with Chicago group On Big Shoulders. After the group recorded a cover of Carr's "Shake Your Head," she appeared at their album release show and they quickly began to talk collaboration. The album, which is targeted for a 2020 release, contains three original songs, one penned by Robbie Fulks, and is rounded out by covers that Carr loves. Backer rewards include the album in digital and CD formats, the latter signed by Carr; a portrait of Carr signed by the singer and photographer Bill Greensmith; other photos by Greensmith of Howlin' Wolf and Muddy Waters; bass, drum, and songwriting lessons from members of On Big Shoulders; and a chance to have lunch with Carr in St. Louis.

---