CROWDFUNDING RADAR: Bandcamp Preorders Provide Perks and Artist Support
Posted On February 28, 2022
---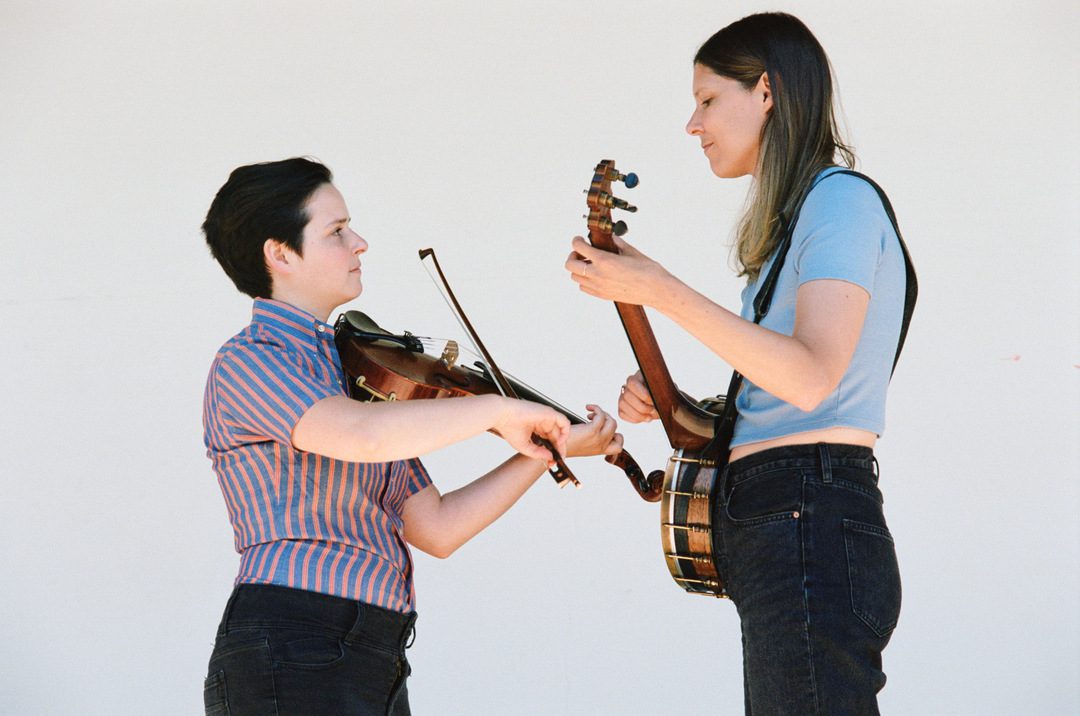 Allison DeGroot (right) and Tatiana Hargreaves (photo by Tasha Miller)
For most of 2020 and all of 2021, independent artist-oriented site Bandcamp ran its "Bandcamp Fridays," where they waived their fees on the first Friday of the month, sending approximately 93% of the money spent at the site to artists (payment processors were not on the fee-waiving bandwagon). At the end of 2021, with touring beginning to resume and omicron seeming to cause less deadly effects than previous COVID-19 variants, Bandcamp appeared to be scrapping the concept, and did for January. But in a press release on Jan. 24, the site committed to continuing Bandcamp Fridays through at least May. As I have with previous Bandcamp Day profiles, I'm featuring preorders, as they fit the crowdfunding theme of providing an early infusion of income to an artist, and even sometimes offer perks in the form of early downloads. While you won't receive any of these albums on the next Bandcamp Friday, March 4, the artist will still get the fee waiver for preorders placed that day.
Allison de Groot & Tatiana Hargreaves – Hurricane Clarice (click here for pre-order)
Anytime an artist's producer (in this case Phil Cook) describes their sound as "apocalyptic grandmother energy," you have my attention. Who wouldn't want to see Maggie Smith in a Mad Max franchise entry? There are certainly some appropriately dystopian elements to Hurricane Clarice, with the pair mining old songs of chaotic change while penning originals in the same vein. Despite the ominous overtures, the songs also focus on family, both born and chosen, and the essential supports that both provide in times of hardship. All that and two of the best instrumentalists in roots music make this an easy sell for me. The album releases March 25 on Free Dirt Records in digital and CD formats, with vinyl coming May 15. Preorders get an immediate download of two songs from the album.
Colin Hay – Now and the Evermore (click here for pre-order)
Former Men at Work frontman Colin Hay has certainly been busy during the pandemic, releasing a covers album last August and following it up with his new album of originals, Now and the Evermore, on March 18. The album's promotional material promises that it finds Hay facing down struggle, loss, and mortality, but anyone who knows his music is ready for the ray of positivity, and more than a little humor, that follows. Hay enlists a diverse range of friends to help out on the album, from Garry West, the founder of his label, Compass Records, to Cuban guitarist San Miguel Perez to rock drummer Gregg Bissonette. His old All Star Band boss Ringo Starr even joins to play drums on the album's title track, which is offered as an instant download for preorders. The album is available in digital and CD formats, both of which ship March 18, and in limited-edition blue vinyl, which ships "on or around" March 11.
The Po' Ramblin' Boys – Never Slow Down (click here for pre-order)
These Grammy nominees and winners of the International Bluegrass Music Association's Emerging Artist award in 2018 are a fitting band to record for Smithsonian Folkways Records. A label once known more for archival collections, it has moved further into original music in recent years, but always with an ear toward history. With the addition of fiddler Laura Orshaw, these bluegrass traditionalists have fleshed out their sound on Never Slow Down, which offers the band's usual mix of originals and covers. The album releases March 25, but preorders will receive downloads of two songs upon order. You can get it in digital and CD formats, as well as vinyl, which is scheduled to ship in December.
---