CROWDFUNDING RADAR: Artists Find New Funding Avenue in Paid Livestreams
Posted On December 21, 2020
---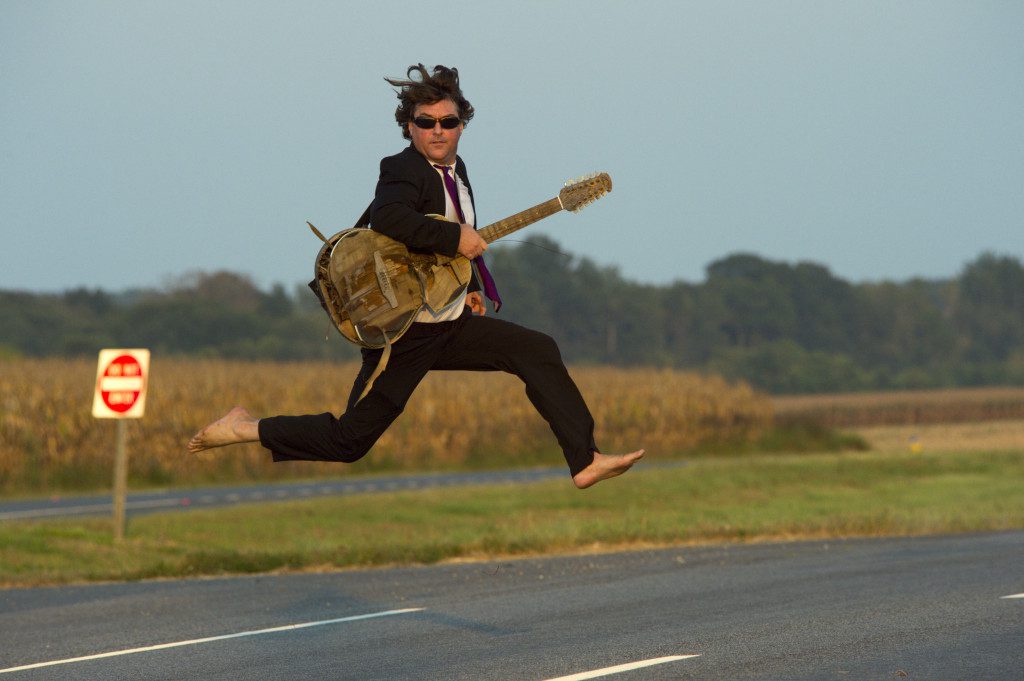 Keller Williams (photo by C. Taylor Crothers)
In my last column, I looked at three artists who were using very different methods of crowdfunding during the pandemic. As I researched one of those, the pay-per-view "tour" by Over the Rhine, I found a number of other artists also taking this approach. It's a model I have predicted since it became apparent the pandemic was going to linger, but one I was unsure would work. With months of Facebook livestreams behind them, would fans be inclined to pay for what they had been getting for free? It's still an open question for smaller bands, for whom the additional costs associated with ticketing vendors may offset any profit above a tipped free show. But for more established artists, audiences do indeed appear to be willing to once again pay for a concert. Whether this enthusiasm trickles away before widespread COVID-19 vaccination renders it moot remains to be seen, but even roots superstars are finding ticketed livestream success is a hedge against a "Spotify effect" on live music, with the availability of free concerts making many unwilling to pay. This week, I will feature three upcoming ticketed livestream concerts offering something extra for the cost.
Lucinda Williams – Lu's Jukebox, 12/31/20 (click here for tickets)
Lucinda Williams has been one of the most successful artists to delve into the ticketed livestreaming market. An artist of Williams' caliber could likely have made ticketed streams work just by doing them. But she has gone the extra mile to make her ticketed events special by giving each a theme. Since the series began, she has performed tributes to Bob Dylan and Tom Petty and a night of Christmas songs, among other themes. For her next show, she is showing off her rock-and-roll soul with a night of songs by The Rolling Stones on New Year's Eve. Tickets to the show range from $20 to $40, with the higher levels including digital, CD, or vinyl recordings of the show.
Keller Williams – Live from Keller's Cellar, 12/23/20 (click here for tickets)
Like Lucinda Williams, Keller Williams was in good position to transition into ticketed livestreams. While Keller Williams' guitar has featured in numerous genres, the one he has always been most associated with is the jam community. Even before COVID-19, entire sites were devoted to selling recordings of every concert by artists like Phish, String Cheese Incident, and Phil Lesh. So paying for streamable or downloadable live music is already baked into that fanbase. But Williams offers extra value for his economical $5 "Live from Keller's Cellar" shows. Unlike Lucinda's themed shows, Keller promises only "80 minutes of song slinging, request taking, community chatting, real time, in stereo, multi-camera, virtual celebration of music." For some, that lack of structure might sound concerning. But for anyone familiar with Williams' work, it's the only way to see a show. Williams can bounce from Bob Dylan to Black Sabbath, seemingly at random. For those willing to embrace the chaos — and if you're a fan of Williams — you likely are, it can result in memorable moments.
Blind Boys of Alabama ­– Special Christmas Show, 12/23/20 (click here for tickets)
Some things just naturally go together, and I can think of few things that go together better than Christmas and a gospel vocal group with over 70 years of history, The Blind Boys of Alabama. Easily bridging the gap between religious and secular music fans, performing on albums by everyone from Lou Reed to Aaron Neville, their signature harmonies are sought out by anyone needing some heavy-hitting backup vocal support. On Wednesday, the group will perform an evening of songs from their Grammy-winning holiday album Go Tell It on the Mountain, as well as Christmas favorites and others from their storied career. Tickets range from $18 to $158, with the higher levels bringing perks like Blind Boys of Alabama merchandise and a Zoom meet-and-greet with Ricky McKinnie.
---