CROWDFUNDING RADAR: Amy Speace, Rod Abernethy, and Abigail Dowd
Posted On October 12, 2020
---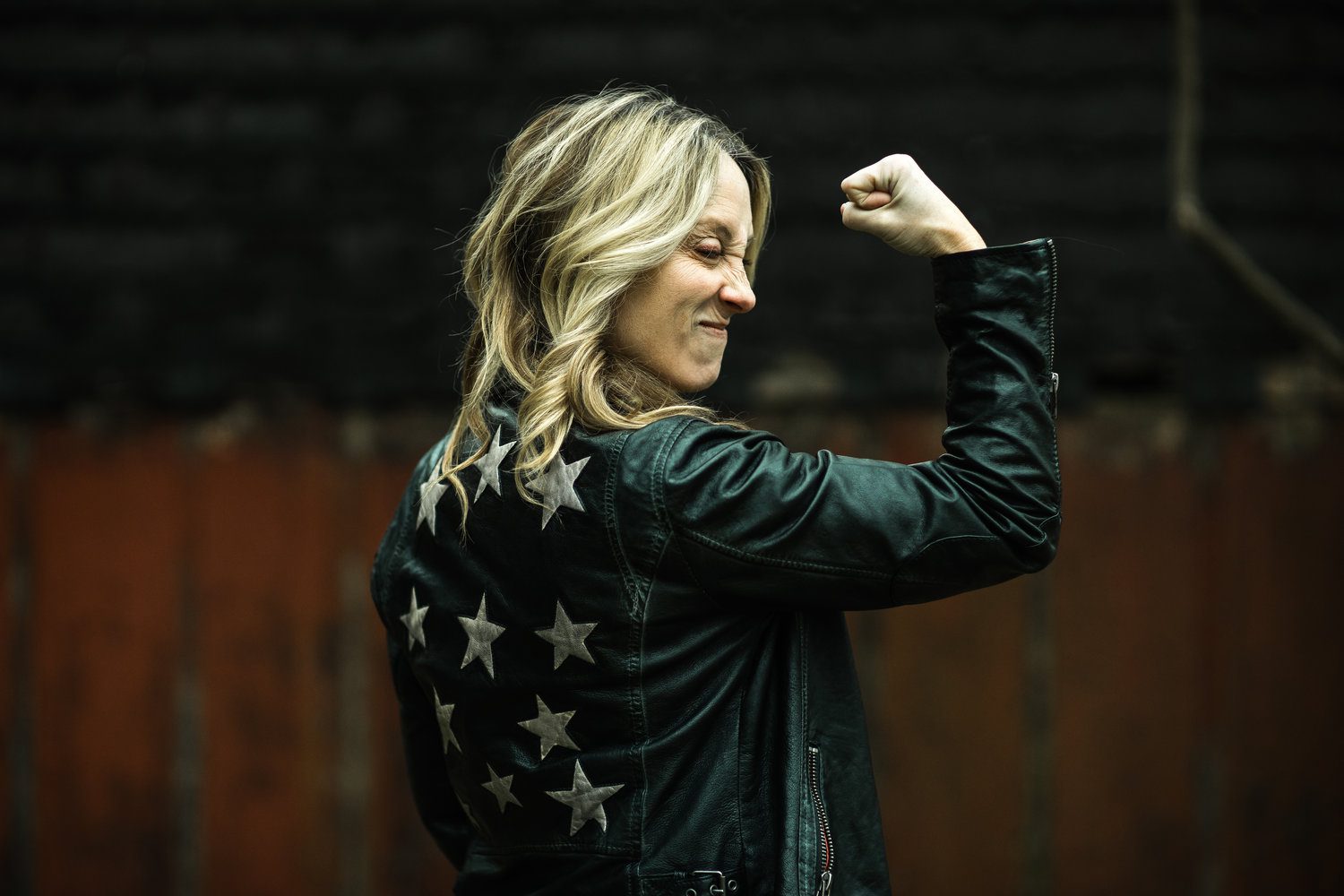 Amy Speace (photo by Neilson Hubbard)
Some weeks, I intentionally go into this column with a theme in mind. More often, I start throwing projects in my "maybe" folder and a trend emerges. This week, I was deep into listening through my then-unthemed week of campaigns when I noticed that I had accidentally themed it after all. Of course, when that theme ends up being producer Neilson Hubbard, it's not hard to do. With the possible exception of Dave Cobb, who I am half convinced is some kind of alien who sustains himself not through sleep but endless record production, Hubbard is about as prolific a producer as there is in the roots music world. This week, I've got two Hubbard-produced crowdfunding projects to feature, and he even took the column's anchor photo! I'm rounding it off with a Hubbard-less (c'mon Neilson, you'll never catch Cobb like that) project from a North Carolina-based artist with a Grammy-nominated producer of her own.
Amy Speace with The Orphan Brigade – There Used to Be Horses Here (click here to view project)
The old adage is that the only sure things are death and taxes. The person who made that up likely did so before Amy Speace came along, because anyone familiar with her work knows that you could add "an Amy Speace album is worth buying" to that list. For two decades now, Speace has released a fairly steady stream of good to great albums and, if last year's excellent Me and the Ghost of Charlemagne is any indicator, she's only getting better. As with many of her albums, Neilson Hubbard is on board as co-producer for There Used to Be Horses Here. But this one is a little different as he's brought along his own band, The Orphan Brigade, to collaborate. Speace met her initial $20,000 goal in seven days, which unlocked demos from the album, and is striving for a second $25,000 stretch goal to unlock demos of her next EP, releasing next fall. Other backer perks include the album in digital, CD, and limited-edition vinyl, with only 100 printed; tickets to a VIP release streaming concert; and handwritten lyrics.
Rod Abernethy – Normal Isn't Normal Anymore (click here to view project)
Rod Abernethy wrote his new album's title track over a year ago when all of our views of "not normal anymore" were, in retrospect, hilariously naïve. Armed with what he didn't know at the time was the most appropriate album title of 2020, Abernethy took a trip from his North Carolina home to Nashville to work with Neilson Hubbard on the album's 10 songs. The album includes his cover of "Oxford Town," which won American Songwriter's Bob Dylan Song Contest in 2019. Abernethy has set a funding goal of $17,500. Backer perks include the album in digital and CD format, a postcard set of photos Abernethy took from the road, a Zoom tutorial session, and a poster featuring some of Abernethy's robot toys built from flea market scrap.
Abigail Dowd – Beautiful Day (click here to view project)
Some of the best songs are written in times of discomfort. If that's the case, then Abigail Dowd's new album, Beautiful Day, should be a great one. The songs on Beautiful Day were written after Dowd and her husband Jason Duff lost their home to flooding and were living in friends and family's spare rooms while they tried to settle, which they've done now in Greensboro, North Carolina. While this project is the only one this week not produced by Neilson Hubbard, that doesn't mean it isn't well-helmed. Beautiful Day was produced by Jason Richmond (Steep Canyon Rangers, Rising Appalachia, Dom Flemons) and tracked live. The album is available in digital and CD format, with vinyl promised if fundraising hits $30,000. Backer perks include a video of the stories behind the songs, album demos, a hand-bound "Songwriting Field Guide," and guitar or songwriting lessons.
---