CROWDFUNDING RADAR: Amy Speace, Marc Gunn, and Nora Jane Struthers on Patreon
Posted On January 21, 2019
---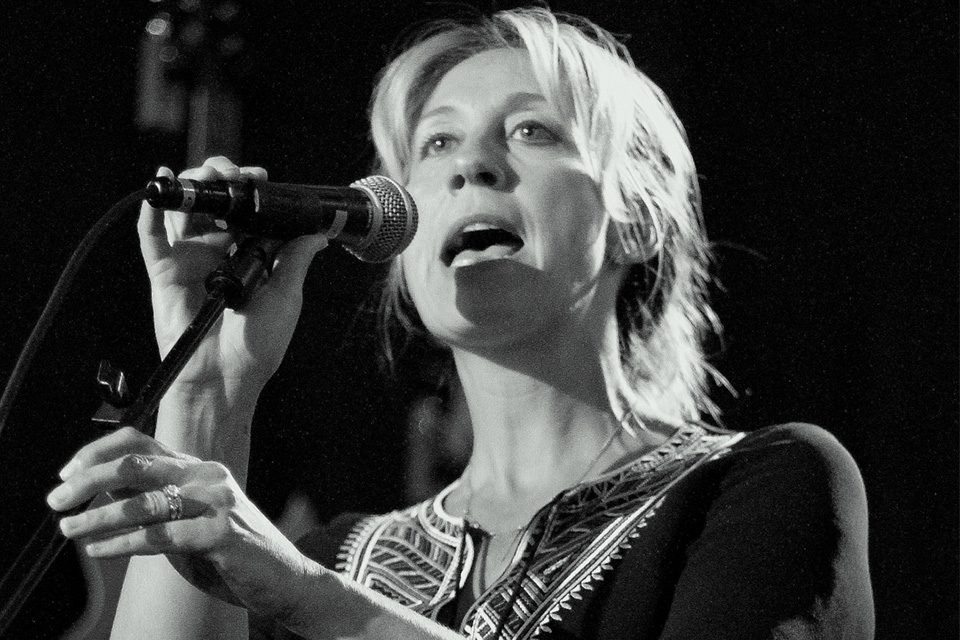 One of the fastest growing crowdfunding platforms is also one of the youngest. Patreon, founded in 2013, has over 50,000 "creators" utilizing their platform, but compared to other platforms like Kickstarter or PledgeMusic, a very small percentage of them are musicians. As a subscription-style service, where fans pay a certain amount per month or per song, Patreon tends to be a better fit for bloggers, models, and comic artists who turn out a lot of content at regular intervals. It's more problematic for musicians, and impossible for those dedicated to the typical album-tour-album cycle. But a few musicians have made the leap to Patreon, with varying degrees of success. I first featured Patreon in an August column and, unsurprisingly, the artist of the three featured who has been the most successful with it, Amanda Palmer, has expanded her Patreon beyond just music and into visual arts. Of the three I chose for this edition, two have followed Palmer's model of offering other media in addition to their music.
Amy Speace
The thing that drew me back to Patreon for another look was when I noticed that Amy Speace, the Nashville-based solo artist and member of roots supergroup Applewood Road, is not only on Patreon but also has been consistently producing content. According to the story on her page, Speace took to Patreon after starting a family and looking for additional revenue streams that didn't involve being on the road 150+ days per year. In addition to her music, Speace uses her Patreon page to promote the goal of transforming her blog, Menopausal Mommy, into a book. While Speace's Patreon page is broken into tiers, she has all of her content unlocked for all patrons, even those at the $1 per month level. The only difference in tiers is, at $10 or more per month, all of the songs she posts are made available for download. 
Marc Gunn
Celtic musician Marc Gunn was an early adopter of the internet as a promotional tool. I first heard of him via his former band, The Brobdingnagian Bards, via MP3.com in the early '00s. Since then, Gunn has built a nice little multimedia niche for his unique style of music that brings traditional Celtic melodies and sing-alongs to lyrics about science fiction and fantasy characters, a genre he calls "Celtic Geek." In addition to his prodigious output (he's released 20 albums since going solo in 2009), Gunn also runs the Irish and Celtic Music Podcast, with over 10,000 downloads per episode. Gunn's Patreon backers, which he calls the Gunn Runners Club, get access to blogs, at least one song or video per month, an exclusive Stories from the Road podcast, and PDF copies of sheet music for some of his songs. Gunn's funding tiers run between $1, $5, and $10 per month, with each unlocking more exclusive content.
Nora Jane Struthers
The one "purely music" Patreon page of the three featured, Nora Jane Struthers has found success by sharing her new albums one track at a time with Patreon subscribers. Struthers' Rose of My Heart, which comes out in March, was shared with her patrons between November 2017 and July 2018. So when she says early, she means really early. Her next set of shares will be her forthcoming full band album, which doesn't yet have a release date. Unlike Speace and Gunn, Struthers uses a "per song" payment system, so be aware that, at her usual rate of 2 songs per month, the listed price is doubled. Her basic levels are $1, which gives you a download of each song you "back"; $3, which also includes a physical copy of the album; and $5, which includes monthly web concerts.
---