Courtney Marie Andrews on John Prine and Pouring Her Heart Out on 'Old Flowers'
---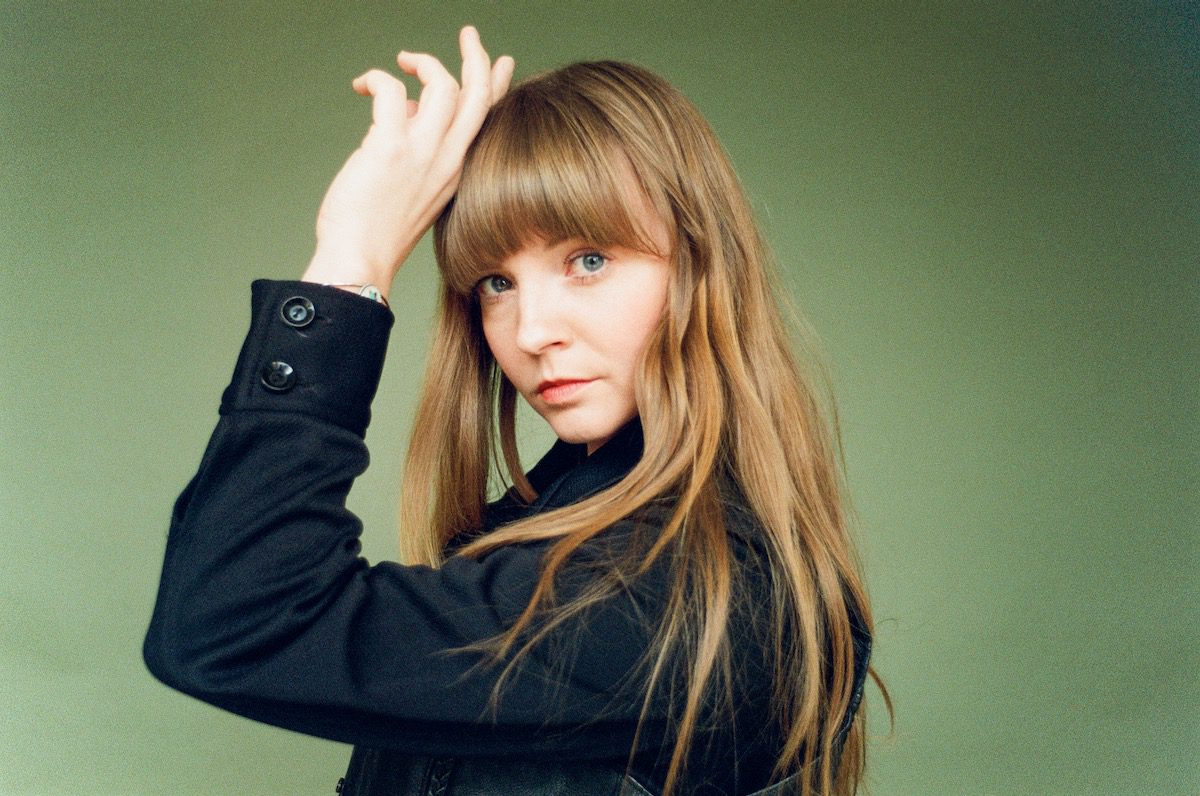 Photo by Alexa Viscius
Last year, Courtney Marie Andrews was in Lisbon, Portugal, taking some time away from home to write. One evening at a fado cafe, she hit it off with a Portuguese poet after playing a song for him. Deep into the night, he recited songs and poems to her. One in particular stood out to her, so she asked him what it meant. "He goes, 'I think it translates to 'old flowers,'" she recalls. "I just knew that I wanted to write a song."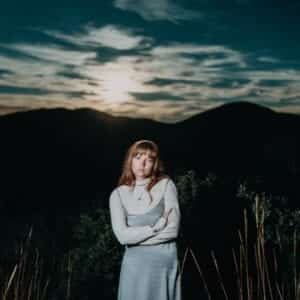 On "Old Flowers," the title track of her new album, Andrews delivers a crushing lilt into an infinite abyss: "Our love is gone." It's a line — and a weight — that runs throughout her seventh studio album: an ode to love, heartbreak, and Andrews' own journey of self-discovery. "When I think of how it sums up the whole record, I feel like old flowers are something that are still beautiful, but you can't get them back," she says. "The sort of memory of them when they were in full bloom is a perfect metaphor for love."
Born in Arizona, Andrews, 29, began playing guitar and songwriting as a teenager. After a series of independent releases, her fifth studio LP, Honest Life, became her breakout album, earning attention and praise for its pairing of confessional lyrics and country-folk melodies. Along the way, she's garnered comparisons to Joni Mitchell for her quivering vocals and Lucinda Williams for her empathetic songwriting. And she's since become a vital singer-songwriter voice in her own right.
Old Flowers is Andrews' most vulnerable album yet, which is in part due to the life-altering event that preceded it. On New Year's Day 2019, she split with her boyfriend of nine years and moved across the country. The change is reflected in the album's raw, diaristic songwriting and wistful narrative. "I just kind of said exactly what was on my mind when I wrote the songs," says Andrews. "The way the songs came out in their cathartic state was very different than previous records."
This year has been another period of transition for Andrews. Her album, originally slated for June, was pushed back to this Friday — a delay not uncommon for artists during the pandemic. In a Facebook statement, Andrews said she made the decision to postpone in favor of prioritizing vinyl pressing and independent record store sales. "In order to protect the safety of its workers, the vinyl manufacturing plant producing my record is temporarily closed for the time being meaning it won't be possible to meet the original release date," she wrote.
Instead of being free to travel to Portugal or anywhere else, she's riding out the pandemic in Nashville, where she currently resides. But Andrews has found comfort in her creativity while COVID-19 has taken over. "It's what's propelled me through quarantine and lockdown, and having that as a safe, comfort zone has been really nice," she says. While she struggles some days with the news and impact of the outside world, she's found music, poetry, and painting to be "a savior" for her. She's also joined in the city's Black Lives Matter protests. "All the ones I went to were peaceful," she recalls. "One of them was actually put together by four teenage girls, which is amazing and inspiring."
Andrews has also been mourning the loss of John Prine, with whom she played a run of shows and performed with in 2019. "Working with John was probably one of the highlights of my career, and I've been a fan of his since I was a kid," she says. "He's an American legend and I'm so grateful that I got the chance to sing with him." Prine was a huge influence on Andrews as a songwriter and rising artist, she says.
"[He] was one of the most humble and kind artists around and was so gracious with taking younger artists on tour, supporting younger artists, and made such a huge impact on the songwriting community," says Andrews.
One of her last memories of Prine is when they were at his All the Best Fest in the Dominican Republic last year and he invited her to sing with him at the Grand Ole Opry on New Year's Eve. "I was just shocked," she recalls. Together with a group of artists and friends, they sang "Auld Lang Syne." "The type of person he was … it's something I hope to aspire to [be] in my later years," she says.
A Way of Understanding
Unlike Andrews' previous records, which were written in a much more structured process, each of the songs on Old Flowers was concocted in under 10 minutes, often during late nights on tour after drinking too much wine. They flowed as a stream of consciousness, she says, and she felt less pressure.
"The relationship [with my ex] was at the forefront of my mind all last year and I couldn't really write about anything else," says Andrews. "[The music] was sort of my way of understanding everything that had happened."
The free-flowing nature of "Old Flowers" is also due in part to Andrews finding inspiration in Spanish-style guitar, Hawaiian slack-key guitar, and poetry. "I think I read a Mary Oliver poem every single day last year," recalls Andrews.
With Old Flowers, the intimate nature of Andrews' songwriting matched the recording process, which involved only two other musicians: Twain's Matthew Davidson (bass, celeste, mellotron, pedal steel, piano, pump organ, Wurlitzer, background vocals) and Big Thief's James Krivchenia (percussion). It's what helped drive the wine-drunk ache of leaving an old love behind and starting anew throughout the record's 10 tracks.
What Andrews crafted on her latest project is a soul-baring glimpse of a relationship's decay. From her desperate plea to end the cycle of a worn-down relationship ("Break The Spell") to sharing her hopes and dreams for her ex ("Ships in the Night"), Andrews details the empowering journey of finding herself — and letting go — after leaving the comfort of her nine-year relationship.
One of the most striking tracks on the record is the keys-driven "Carnival Dream," where a worn-down Andrews contemplates if she can ever love again. She penned the track after waking up in the middle of the night to a vivid dream she had where she was searching for her ex at a carnival. In a twist of fate, the next morning, she had a text from her ex asking her to meet. It had been their first time seeing each other in a few months. "At the end of our catch up, he said, 'The hardest part about this breakup is that I have a dream every night where I search for you at a carnival,'" she recalls. "It was definitely a testament to how powerful the human mind can be — when you're so connected with somebody that you can have the same dream."
On "It Must Be Someone Else's Fault," Andrews tries to come to terms with owning her own pain and story. "It must be someone else's fault / Must be someone else's heart who tainted mine / No, I cannot be to blame for the story of this pain," the singer croons over faint pedal steel.
With the country-tinged ballad "How You Get Hurt," Andrews proceeds with caution toward a new relationship. "It was sort of my entrance into being vulnerable after being in the wrong relationship with somebody new," she says of the song. "It's [about] knowing how love can end and knowing how the stories can go sometimes and not wanting to repeat that."
For Andrews, more than anything, Old Flowers is an education on love and the relationship she has with herself. "I learned my stance on love, and that when it ends, it doesn't mean it wasn't there in the first place, or that it's not still there," she says. "I was in a relationship since my teenage years and I'm nearly 30. I learned how to be alone with myself and I learned a new type of confidence that I didn't have before. But also I learned that sometimes love fades, and it's okay to let it go, even if it's hard."
---