Coronavirus Crisis: How to Help Roots Music Artists
---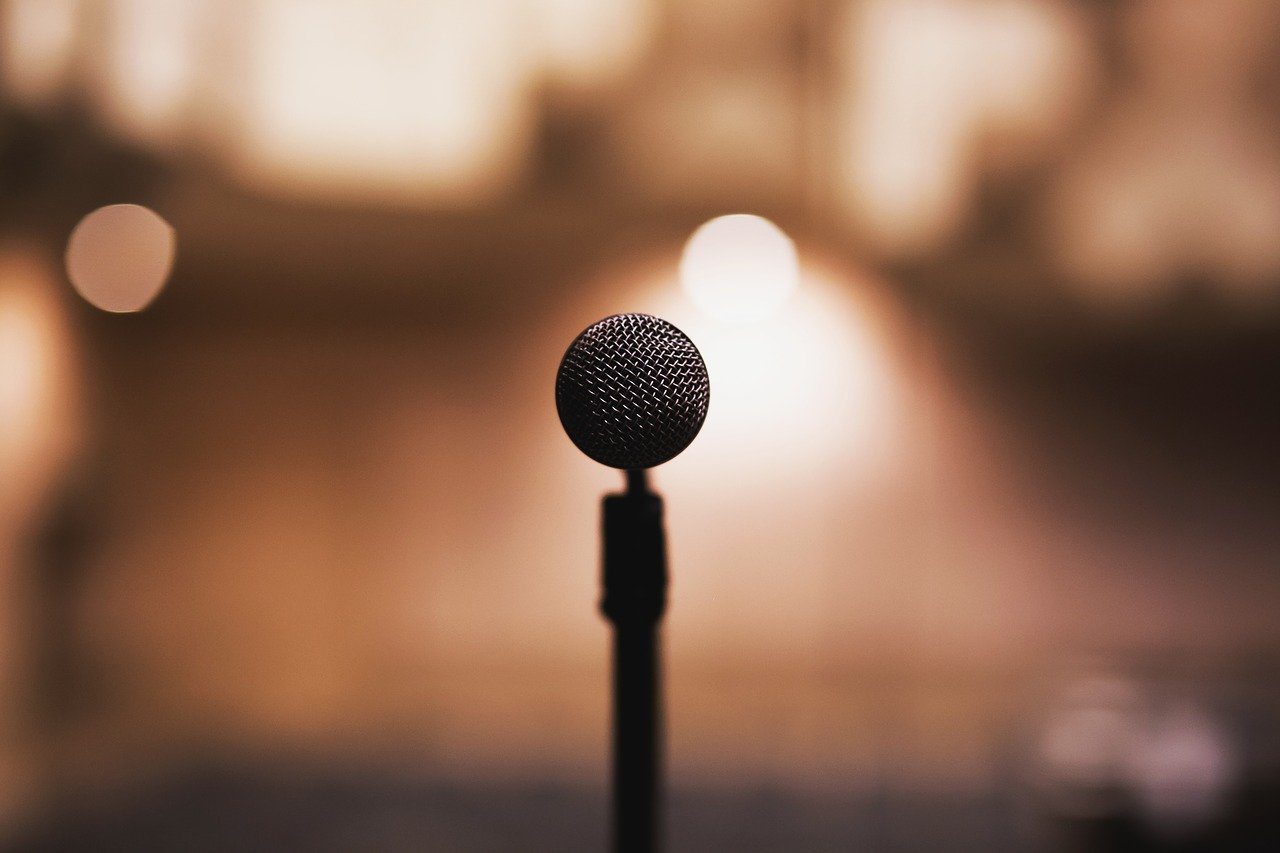 In this time of pleas to stay home, perform social distancing, and for the love of god wash your hands to stem the spread of the coronavirus, we've all seen the brakes slam on live shows and touring plans. And it's not hard to imagine the effect that is having on roots musicians who depend on ticket and merch sales. You don't have to imagine it at all, actually — most are talking about it openly on their social media accounts. (And for a moving first-person account, please read Jake Blount's recent No Depression essay here.)
Many musicians, event organizers, venues, and fans are already talking about ways to help, and we've compiled as many of those ideas as we can below. If we've missed something, please drop us a line at letters@nodepression.com and we'll keep this list updated.
Remember that according to health experts, the main thing we can all do right now is to "flatten the curve" — which means staying home, if possible, to protect ourselves and others and thus preventing some strain on a health care system already working at full capacity. If we do the right thing now, we stand a chance of shortening the amount of time until our musicians can get back on the road and life can begin to get back to some sort of normal.
Buy merch
You might not be able to go to a show, but you can still hit the virtual merch table! Check out artists' websites for T-shirts, CDs, vinyl, and often some delightful other doodads. Already have the album? Buy another copy for a friend or loved one. You could even start working on your holiday shopping list (if not December holidays, then upcoming birthdays, anniversaries, Mother's Day, Father's Day, etc.) now.

If you can't bear one more piece of clutter in your home, you can always make your purchase digital — as in actually buying digital files of an album. If you buy through sites like Bandcamp, be sure to take the opportunity to add some extra money (a tip, if you will) to your purchase price, if you can.
Don't forget that venues that host your favorite shows are hurting right now, too. See if they sell their own T-shirts online, and maybe pick up some gift certificates, too.
Take a lesson
A lot of independent artists are very much up for online lessons right now, and they're great at teaching at all levels. If you already know your way around a guitar and just want some help on a certain chord progression or technique, or adding singing to your playing, etc., they can help. And if you have a dusty fiddle stashed under your bed that you'd like to finally get to know, they can teach you the basics, too. Many are also songwriters and might be willing to talk through a song you're working on as well.
Sites like ArtistWorks and Peghead Nation have video lessons ready to roll from an impressive roster of roots musicians, or you can check with your favorite artists to see if they're offering one-on-one video instruction to help fill the downtime.
Patreonize them
Many artists are just dipping their toes into Patreon, a service that lets artists provide exclusive goodies to fans in exchange for a monthly subscription, though some long ago discovered the site's potential for a steady income stream and unique way to connect with fans. Artists can set up subscriptions at various levels and pricing, and it's often very affordable. You can use the search bar on Patreon's site to see if a specific artist offers subscriptions, or look out for mentions on the artist's social media.
Follow and like (this one's free!)
If you can't spare any cash right now, don't worry. Following and liking and sharing artists' social media posts is a great way to support them, and it doesn't cost a dime. It helps spread the word about their music to your own network and beyond, and it'll also keep you up to date about any online concerts they might be planning.
Most artists are on Facebook, Twitter, and Instagram, and be sure to follow them on Spotify and YouTube as well, and sign up for their email lists.
Watch a digital concert
Many musicians are trying to capture the communal feeling of live music even at a distance. The Metropolitan Opera is hosting free nightly streams on its website and other platforms, and Facebook Live and Instagram's IGTV also provide free streaming platforms that can reach a wide audience. Some artists are also experimenting with StageIt and other paid services to host shows.
If you watch a show, be sure to tip however you can — artists usually post their Venmo or PayPal info in the description for Facebook and other social media-based videos. Especially if you watch the whole show, imagine what you might have paid for a concert ticket as you consider your tip amount. If you only tune in for a couple of songs, even a few bucks is appreciated.
If you can't chip in, remember you can still share info about the show with friends who might be able to.
One roots-music-themed online festival we know about is called Shut In & Sing, a series of StageIt shows aiming for "connection to be made in this isolation." The shows are "pay what you can" and participating artists so far include Amy Ray, Caleb Caudle, Allison Moorer, Amythyst Kiah, Michaela Anne, Mark Erelli, The Ballroom Thieves, and many more. You can find the full list and showtimes here.
NPR is keeping a calendar to track live virtual concerts that includes plenty of roots music. Find their listings here.
And ND Artist of the Decade Rhiannon Giddens, working with avant-garde musician Amanda Palmer and author Neil Gaiman, have launched Art is Alive, a directory of resources, livestream events, and a "kind of a general yellow pages" aimed at connecting folks in need in the arts community with others who might be able to help. Browse the site for lots of good resources, and sign up for free updates that include opportunities to help, hopeful stories, and livestream listings.
Make your own music
If you're missing making music yourself, Guitar Mash, usually a host in-person communal jams in New York, is hosting twice-a-week Virtual Campfires on its Instagram account (@guitarmashnyc). At the beginning of each week, Guitar Mash artistic director and guitarist Mark Stewart announces two featured artists and their songs, with chords, lyrics, and tips on how to play them, and then everyone is invited to join in and play along Wednesdays and Saturdays at 5 p.m. ET. (Links to each artist's page will be provided for those who wish to buy music, follow on socials, etc.)
Use tickets for good
Did you buy tickets to an event that's canceled? While many festivals and venues are offering refunds, some are encouraging patrons to turn their ticket dollars into a donation instead. (Here's how one of the biggest, MerleFest, is handling that.) Especially if the event was already benefiting a nonprofit organization, please consider that option if you can.
Also, stay open to buying tickets for future events. These canceled tours will need to be rescheduled, so when you start seeing dates reappear on venue and artists calendars, go ahead and click buy.
Support helpers
Locally and nationally, organizations are stepping up (or newly forming) to help musicians. If you're in need of help, please check this out. If you can spare some money or your expertise, please let them know. Here are a few we know about, and we'll add to this list as we learn of more.
MusiCares
Backline.care
Music Health Alliance
Sweet Relief
IBMA Trust Fund
Grand Ole Opry Trust Fund
CERF+
NC Artist Relief Fund (North Carolina)
More resources, including grants, relief funds, and loan opportunities are collected on the COVID-19 & Freelance Artists site.
Grab some gift certificates
Think about what a great night out looks like for you, and then pave the way to make it happen at a future date. See if your favorite venue offers gift certificates for upcoming shows or purchases once you're there. And remember to do the same for the restaurants you like to dine in before or after a show.
Get active
Singer-songwriter (and No Depression columnist) Rachel Baiman has started a petition to ask streaming services to support the artists who provide their content by donating to MusiCares and by temporarily or permanently raising the royalty rate for all artists on their platforms. More than 5,000 people have signed so far. You can read more about it, and sign the petition, here.
Get creative
Are you a superfan of an indie band that can't tour right now? Get in touch and see if they might be interested in writing out a lyrics sheet for you, or sending you a personal video of them playing the song — for as generous a fee as you can afford, of course. Maybe they'd accept payment now for a house concert you can host whenever it's safe to gather again. Think big and see if you can come up with a win-win proposal.
For artists, one creative solution we've heard about and love are "Sidewalk Serenades" from Creative Alliance in Baltimore. Billed as "Close (But Not Too Close) Personal Concerts," the program allows fans to have artists deliver short performances (2-3 songs) in front of their homes for a fee. The artist will arrive to a residence at an arranged time, text that they're there, and then play on the sidewalk or curb for anyone near enough to view and hear it from a safe distance. Caleb Stine, Letitia VanSant, and The Honey Dewdrops are among the artists who are slated to participate so far.
Subscribe
You need reading material while you're hanging out at home, and journalists need your support to keep writing. Subscribe to trusted news sources local and national, and if you haven't already subscribed to No Depression, please know that doing so helps us continue to bring you stories like this and all the roots music coverage we provide, which in turns helps the artists you read about. We're part of the FreshGrass Foundation, a nonprofit dedicated to preserving, promoting, and creating innovative grassroots music. Here's more on how to subscribe or donate.
Finally, remember to help yourself stay healthy so you're up for more shows in the future. Laughter is the best medicine, they say, so in that spirit we wanted to share a great on-topic song from 2019 No Depression Singer-Songwriter Contest winner Anna Tivel:
---
Did we miss anything? Got an opinion? Drop us a line at letters@nodepression.com
---