Charlie Musselwhite Goes Back to Guitar on Upcoming New Album
---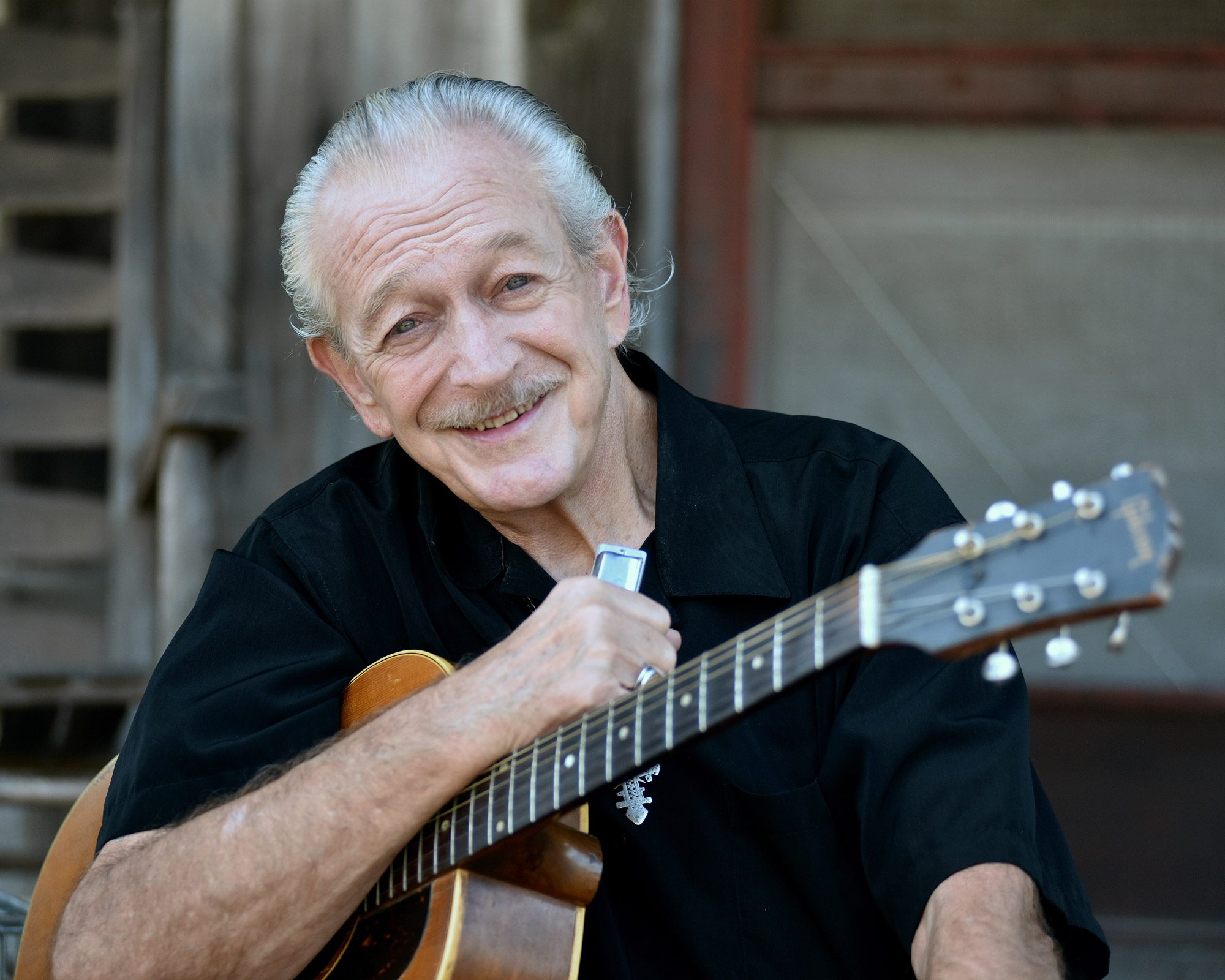 Photo by Andrea Zucker
Charlie Musselwhite is no less than a legend on harmonica, but he's no slouch on guitar either, and he's putting that instrument front and center on his new album, Mississippi Son, his label, Alligator Records, announced today.
There are eight original songs among the 14 tracks on Mississippi Son, which comes out June 3. One is the autobiographical "Blues Gave Me a Ride," which will be released as a single in early May, with this killer line: "Blues tells the truth in a world that's full of lies."
Musselwhite's country-blues guitar is featured on every song of the album, supported by his vocals and, of course, harmonica licks.
The guitar, after all, is at the root of Musselwhite's musical story, which began with his birth in Mississippi, upbringing in Memphis, and early career in Chicago's South Side. In the press release announcing Mississippi Son, he recalls how he felt when he played his first E7 chord on his Supertone acoustic guitar: "I have to have more of that."
With Mississippi Son, which comes out June 3, Musselwhite has released nearly 40 albums, always rooted in blues but often adding elements of jazz, gospel, Tex-Mex, Cuban, and other sounds. Most recently, he and friend Elvin Bishop released 100 Years of Blues (ND review) in 2020, which was nominated for a Best Traditional Blues Album Grammy and won a Blues Music Award. Musselwhite has also been featured on recordings by Tom Waits, Eddie Vedder, Bonnie Raitt, Cyndi Lauper, and many others.
---