BONUS TRACKS: Willie Nelson's 90th Birthday Bash and a Senate Beatdown for Ticketmaster
Posted On January 27, 2023
---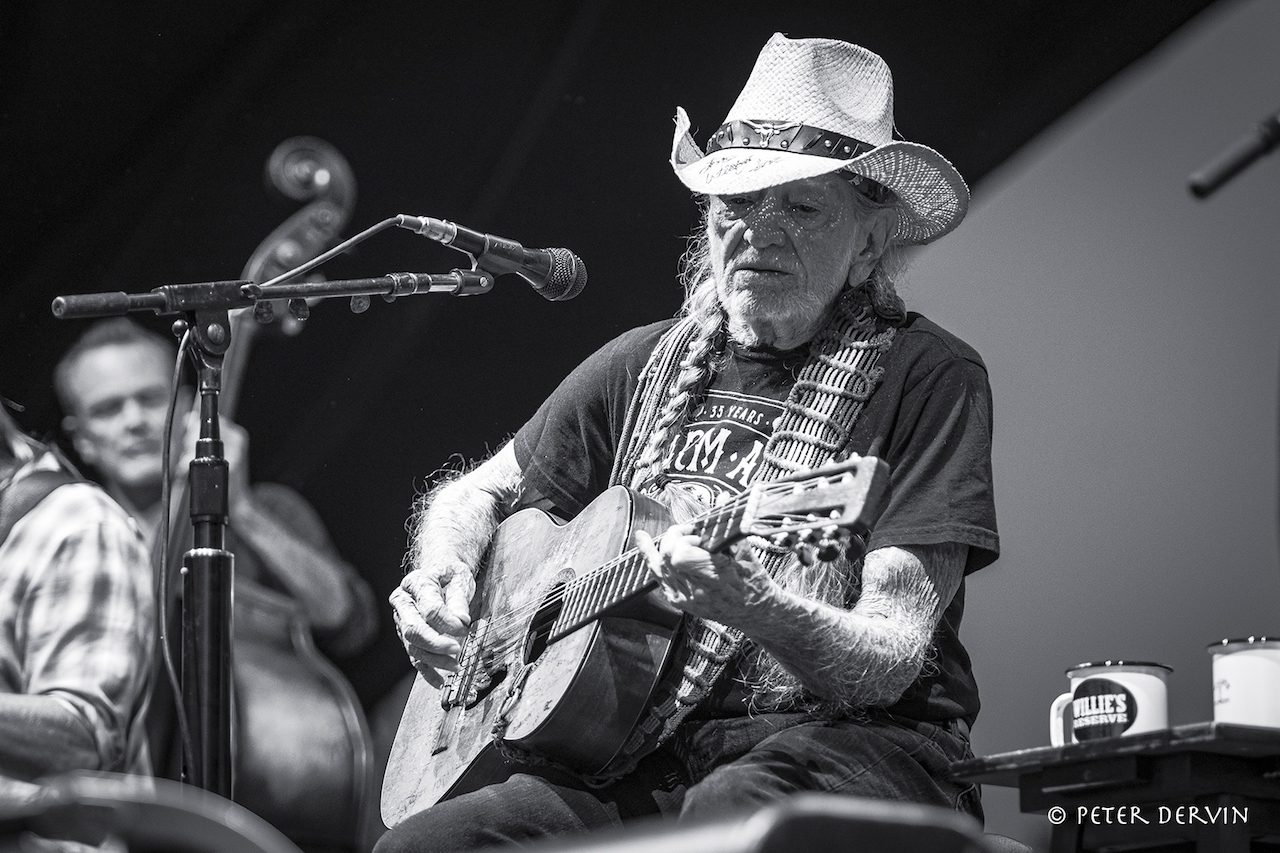 Willie Nelson at the 2022 Palomino Festival (photo by Peter Dervin)
Every Willie Nelson concert is a party, but at the Hollywood Bowl in April, the party is for him. A two-night concert dubbed "Long Story Short: Willie Nelson 90" will celebrate Nelson's 90th birthday with a jaw-dropping lineup that spans genres and musical eras, including Allison Russell, Bob Weir, Chris Stapleton, Billy Strings, Neil Young, Snoop Dogg, Ziggy Marley, The Chicks, and tons more. (Plus the man himself, of course!) Two-day tickets for the shows, taking place April 29 (Nelson's actual birthday) and 30, go on sale Saturday. Learn more about the event and see the full lineup here. As we told you last week, Nelson is also marking his 90th year with a new album: I Don't Know a Thing About Love, his tribute to the songs of Harlan Howard, comes out March 3.
My car was stolen from my apartment building's parking deck within one week of my husband and I moving to Washington, DC's Northern Virginia suburbs in 2002. But a much better thing that happened that week is we attended a show at the Birchmere Music Hall in Alexandria, just a few blocks from our apartment. I can't remember now who we saw, but it was the first of many shows we attended there, all of them a fantastic experience. And that's because of the vision and hard work of co-founder Gary Oelze, who died this week at age 80. The Birchmere was originally a bluegrass club, with The Seldom Scene playing a Thursday residency for two decades. But it branched out into country and even comedy, becoming a must-stop venue for Americana artists in particular. No matter who was onstage, the audience was expected to be pin-drop quiet, making the Birchmere a true listening room experience (even when it provided table service with a full dinner and bar menu) that was beloved by artists and audiences alike. Read more about the Birchmere's evolution under Oelze's guidance in this obituary from The Washington Post.
There's precious little that can unite Republicans and Democrats in the Senate (or anywhere) anymore, but nothing creates unity like a common enemy: Ticketmaster. A Senate Judiciary Committee hearing this week jazzily called "That's the Ticket: Promoting Competition and Protecting Consumers in Live Entertainment" brought the fire to Ticketmaster parent company Live Nation. Senators grilled company execs over the Taylor Swift ticket sale mess last year and flat-out called the company, joined in a merger in 2010, a monopoly. Several senators and witnesses at the hearing called for the Justice Department to reassess its agreement with the companies, which technically expires in 2025. Read the blow-by-blow from the hearing in this recap from The New York Times.
The Blasters frontman Phil Alvin, 69, is facing another medical setback and is currently hospitalized, according to a donation page from the Sweet Relief Musicians Fund. No specifics were shared, but Sweet Relief points out that he has had several medical emergencies and hospital stays over the last six years, which would be costly for anyone, but  Alvin is unable to perform to keep money coming in. "The goal," Sweet Relief states, "is to get him well enough to leave the hospital, get into physical rehab and back home." Learn more about the fundraiser and donate here.
The Indigo Girls documentary It's Only Life After All premiered at the Sundance Film Festival last week, and the reviews are good. The 123-minute film, directed by Alexandria Bombach, traces the duo's history, the misogyny and homophobia Amy Ray and Emily Saliers faced over the decades, and their activism together and separately. It's not yet known when or where the doc will be available for wider viewing, but for now, check out this review from Variety.
WHAT WE'RE LISTENING TO
Here's a sampling of the songs, albums, bands, and sounds No Depression staffers have been into this week:
Aoife O'Donovan – "I Love You But I'm Lost" (Sharon Van Etten cover)
Rachel Baiman – "Self Made Man," a song she completed from a John Hartford fragment, from her new album, Common Nation of Sorrow, coming in March
Jobi Riccio – "For Me It's You"
The Natural Lines – "A Scene That Will Never Die"
Noel Gallagher's High Flying Birds – "Easy Now"
AJJ – "Disposable Everything"
The Bad Ends – The Power and the Glory
Steve Gunn and David Moore – "Over the Dune"
The Hipocrats – "Wildflower Boulevard"
Dylan Earl – "Buddy," from his new album, I Saw the Arkansas, coming in March
Ruen Brothers – "The Fear," from their new album, Ten Paces, coming in June
---