BONUS TRACKS: What You Need to Know about NFTs, and Thoughts about Grammys and Genre
---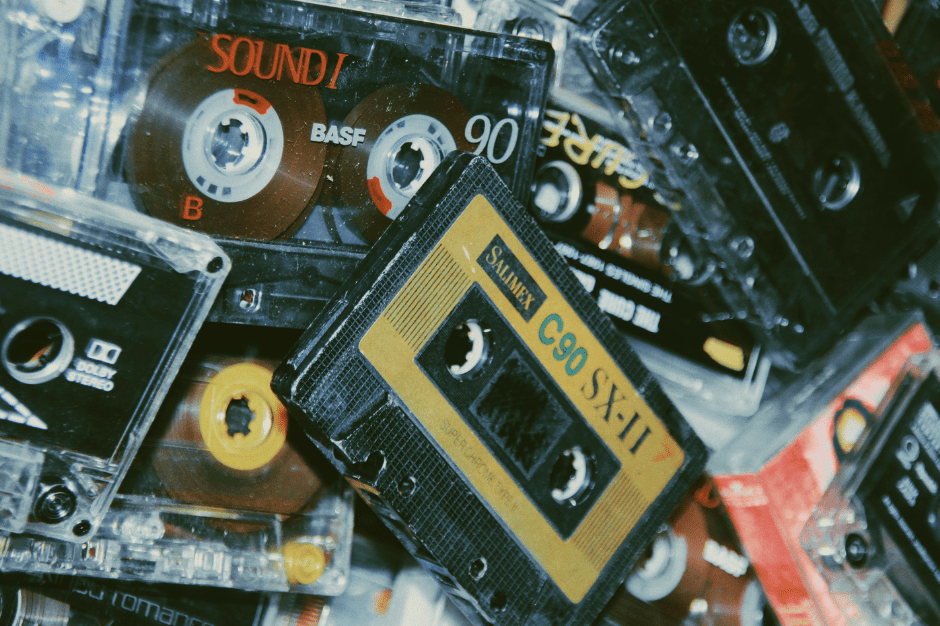 Lou Ottens, the inventor of the cassette tape, died last weekend. (Photo by Laura Balbarde via Pexels)
A few weeks ago I bet you'd never heard of NFTs. A "nonfungible token" sounded like something elves might find deep in the forest (honestly, it kind of still does). If you're wondering what it's all about (and how Kings of Leon made $2 million from their NFT), here's a handy guide in plain English from NPR.
If you're a certain age (raises hand), cassette tapes were a big part of your musical formative years. You probably didn't ever stop to think about the fact that the cassette was invented by one man, and it was invented, he once said, "out of irritation about the existing tape recorder, it's that simple." That man was Lou Ottens, and he died last weekend at the age of 94. Read more about his life and career, and how the cassette tape came to be, in this obituary from The Guardian.
As we await the big Grammy Awards to-do on Sunday (here are the roots-related nominees if you need a refresher), the Canadian Academy of Recording Arts and Sciences has announced nominees for its Juno Awards, including roots music projects from Sarah Harmer, Rufus Wainwright, Leela Gilday, Rose Cousins, Tami Neilson, William Prince, and Pharis and Jason Romero. See the full list here. Awards will be given on May 16.
While we're thinking about the Grammys, and what lands in which categories, music writer Amanda Petrusich has an interesting piece in The New Yorker about genre and what role, if any, it does and should have in modern listening. We know this tension well in roots music, where blurring boundaries is often seen as a goal and "hard-to-categorize" is a compliment. Maybe genre was once important for getting music into the right bin in the record store or on the right radio station (though "right" is a fraught term, obviously, in an industry that created genres like "hillbilly" and "race" records to perpetuate division). But the way we choose and consume music has changed, and genre doesn't seem very relevant anymore. The article has some interesting thoughts about what may come next.
Ever since his "Who the fuck is Sturgill Simpson?" shirts (a reference to his imagined quote from the world in response to his 2016 Grammy nomination for A Sailor's Guide to Earth), Sturgill Simpson has put out some mighty cool merch, and often for causes much bigger than himself. His latest shirt for a good cause is The White Flash Charity T-shirt to benefit Aspire Appalachia in his hometown Jackson, Kentucky, after the region suffered severe flooding last week. "Some of those who lost everything did not have very much to lose to begin with and are now literally living in tent cities," he said in an Instagram post. "It goes without saying this is something weighing extremely heavy on my heart." The White Flash shirt celebrates "Jackson's longstanding and greatest greasy little cheeseburger diner on the planet," Simpson explains, and he asks fans to make the purchase to "help a town I care deeply about put itself back together." (A virtual concert benefiting the same region was hosted this week for Appalachians 4 Appalachia and featured Kelsey Waldon, SG Goodman, Kris Truelsen and Kalia Yeagle from Bill & The Belles, and many other artists with local ties. You can watch the video on Facebook and donate here.)
WHAT WE'RE LISTENING TO
Here's a sampling of the songs, albums, bands, and sounds No Depression staffers have been into this week:
Jimbo Mathus and Andrew Bird – These 13
Garrison Starr – Girl I Used to Be
Don Bryant – "A World Like That"
Phoebe Bridgers – "Summer's End" (John Prine cover)
Peach Pit – "Black Licorice"
Julien Baker – Little Oblivions
Neko Case – Fox Confessor Brings the Flood (the album marked its 15th anniversary last weekend!)
Todd Snider – "Sail On, My Friend," from the album First Agnostic Church of Hope and Wonder, coming in April
---