BONUS TRACKS: Tour Troubles, The Other Woodstock, and Nashville's Soccer Moses
---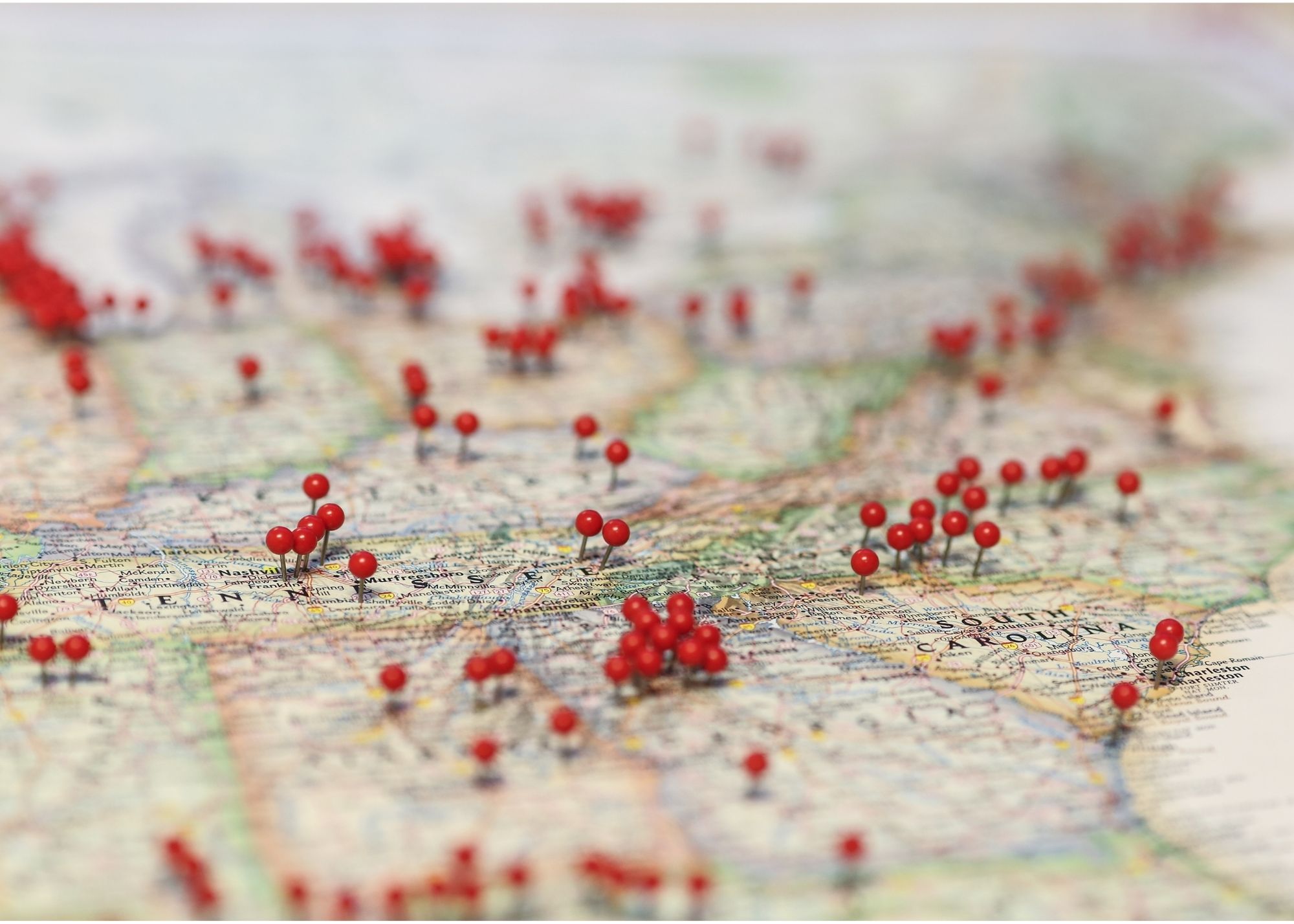 Photo by PBFloyd via Getty Images
As the wheels of tour buses (and vans and cars) start rolling again, there have been some interesting effects on artists and venues. After all, usually tours are cyclical and not everyone is doing it at the same time, but after more than a year of staying home, artists of all statures and genres are eager to play in front of folks again — but there are only so many dates and venues to go around, especially after many had to close permanently in the face of the pandemic and agonizingly slow government assistance. So far, the new season of touring seems to be hard on small artists, but great for small towns. Rolling Stone explores how mid-tier and early career artists are struggling to get dates, including those opener gigs. But with big venues in big cities booked solid by the big guys, smaller towns that artists tend to skip are finally feeling some love, as Pitchfork explains.
Man, we love it when Chris Thile is up to something. He announced on social media this week that he's working on "a new music show" aimed at kids and wants their help collection sounds. "Does your dryer sound like a drummer? Does your cat meow in tune?" The posts list an email address where voice memos — curated by kids, remember — can be sent. Get the deets in his Instagram post, along with a video of him collecting sounds with his own son, Calvin.
It's not new news, strictly speaking, but video of Nashville's Soccer Moses has been making the rounds on social media lately, and if you're not familiar with this man or his story, it's time to gather 'round and hear the good news. Read about how Soccer Moses came to be a central figure at Nashville Soccer Club games in this story (cleverly divided into sections with headings Revelation, Genesis, Exodus, Acts) from MLS, and follow the prophet himself on Twitter @SoccerMoses. You can watch a video of Soccer Moses doing his thing (and shredding on guitar) in this video.
Hey, remember Woodstock? No, not that one. The 1999 version, which didn't go so well, to put it mildly. A new documentary coming to HBO and HBO Max on July 23 attempts to explain what went wrong via footage of the event and interviews with organizers and artists. The first trailer for Woodstock 99: Peace, Love, and Rage captures "the dark energy" on site, which still echoes even today. Read more and watch the trailer at Consequence.
WHAT WE'RE LISTENING TO
Here's a sampling of the songs, albums, bands, and sounds No Depression staffers have been into this week:
Joe Troop featuring Tim O'Brien – "Red, White & Blues"
Sierra Ferrell – "In Dreams"
Molly Tuttle featuring Nathaniel Rateliff – "Stop Draggin' My Heart Around" (Tom Petty / Stevie Nicks cover)
Courtney Barnett and Phoebe Bridgers – "Everything Is Free" (Gillian Welch cover)
Ellen McIlwaine (RIP) – "Can't Find My Way Home"
Juvenile – "Vax that Thang Up"
Fastball and Shinyribs ­– "Growing, Growing, Gone"
---