BONUS TRACKS: The Mystery of Oliver Anthony
Posted On August 18, 2023
---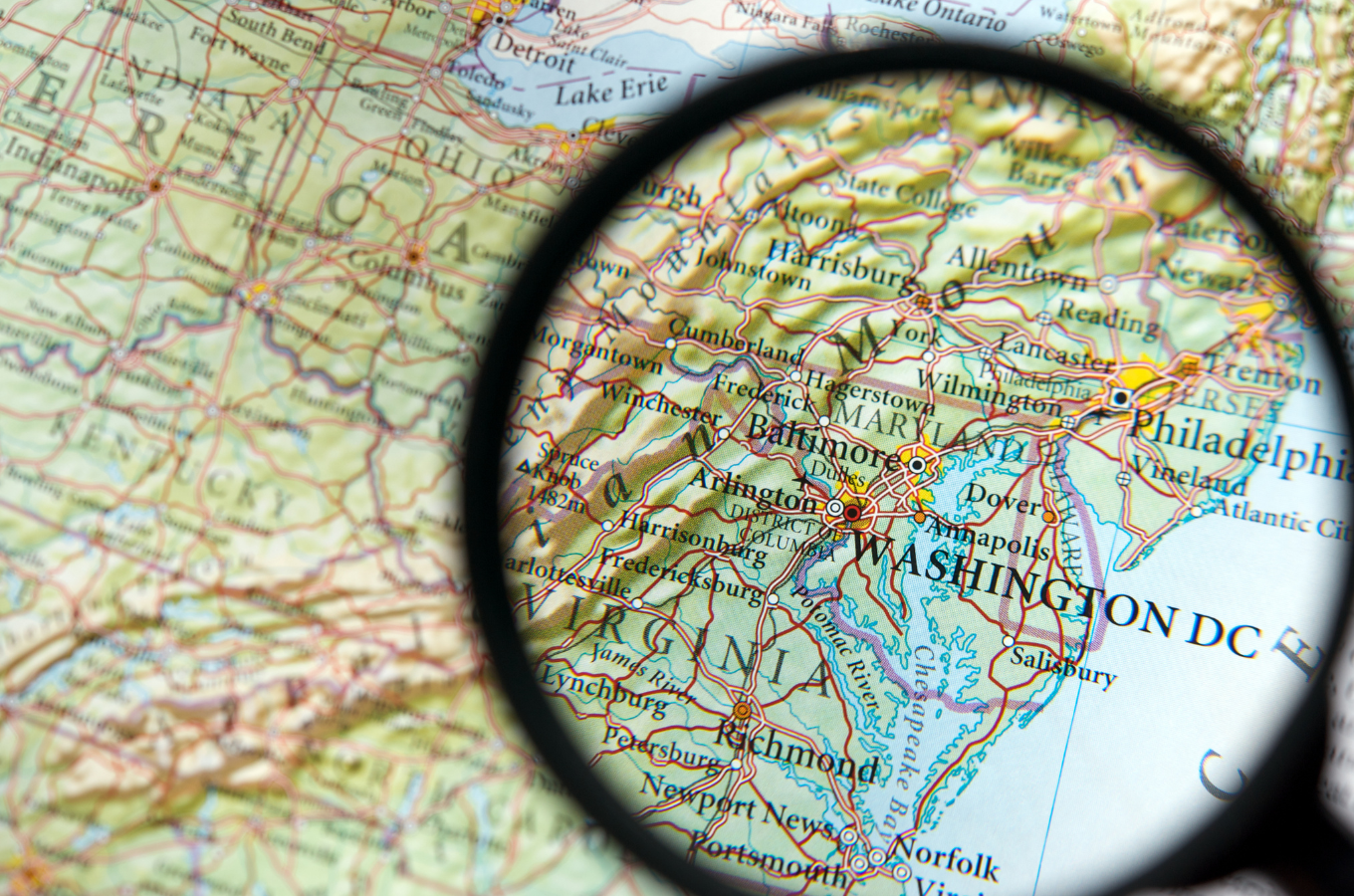 A lot of focus this week on activities north of Richmond. (Photo by J Camilo Bernal / Getty Images)
Music is a weird business. You can put out the best song in the world, hire the best people in the world to promote it, and it can still fizzle. Meanwhile, all sorts of terrible songs inexplicably catch fire and rocket to the top of the charts. Oliver Anthony, this week's main character on the internet, seems to fall somewhere in between. His song "Rich Men North of Richmond" is everywhere, seemingly out of nowhere, topping charts on the streaming services and leaving Luke Combs' "Fast Car" and that infamous small town song in the dust. Right-wing pundits and their followers have made a darling out of the song and its singer, seeing a kinship to their narrative of oppression even if Anthony himself hasn't quite confirmed (or denied) that that's a correct reading. His lyrics about working hard for "bullshit pay" and the burden of taxes might resonate with just about anyone who isn't in the 1%. And who hasn't sometimes felt like they're an "old soul" in a "new world"? But then comes the record scratch, at least for some listeners: a couple cruel lines about obese people "milkin' welfare" and how taxes shouldn't help them buy "bags of Fudge Rounds." A letter to Anthony published in Paste calls out that punching down for what it is and suggests that such ire is directed at exactly the wrong group of people — people who likewise are struggling in a system rigged toward the rich.
If you're extremely online or even a little online, you know about this song and the discourse around it. (If you've been away or had better things to do, Variety has a good recap.) What you don't know is much at all about Anthony himself (though a Facebook post yesterday shed a little light), or how this song went from a mostly ignored post on a new Twitter (now X) account to viral in the course of a week. Is this a feel-good story about a song from a regular guy resonating with regular folks, a refreshing subversion of the music industry machine and the algorithms that has amplified a message people needed to hear? Or is it some sort of calculated plot orchestrated by people wanting to score some political gain? Maybe, once again, it's somewhere in between.
You wouldn't know it from country radio, but country music isn't one size fits all. Not all country fans (or artists) are from a small town. There are Priuses and Honda Civics pulled in alongside F-150s in the proverbial country music parking lot, and sometimes that frosty Friday night beer is a craft brew, or non-alcoholic, or a coffee instead. Singer-songwriter Will Hoge set out to blow up some stereotypes with his new song, "Can I Be Country Too?" And he enlisted members of The Black Opry to perform the song alongside him, because of course country music isn't all white, either. "I always felt like a lot of my core beliefs and cares were things that if maybe they weren't allowed, they were definitely frowned upon," Hoge says of country music in a press release announcing the song. "Over the last couple years I feel the genre, commercially at large, has really shown how small and homogenous it can be. I know how hard that is for me and I started thinking about how that must feel for so many other folks that I love and care about who are just trying to find their place." "Can I Be Country Too?" features Hoge and The Kentucky Gentlemen, Michael Allen, Cheryl Deseree, Carmen Dianne, The Country Any Way Collective, and a choir comprised of members of The Black Opry and Shoes Off Nashville, an organization for Nashville's Asian Pacific Islander community. Check out the song below:
It's not often that a record exec is mourned with the same tenderness we reserve for the artists they've worked with, but such has been the outpouring for Jerry Moss, the "M" in A&M Records. Moss, who died this week at age 88, founded A&M with Herb Alpert in 1962, forging a reputation for open ears and respect for artists. From the 1960s through the '80s, A&M worked with The Carpenters, The Police (and, later, Sting as a solo artist), Cat Stevens, Carole King, and, briefly, Waylon Jennings. After selling A&M in 1989, Alpert and Moss ran Almo Sounds, which had Gillian Welch on its roster. Welch remembered Moss in a social media post as "the man whose office I walked into with my guitar and walked out with a record deal." He was, she wrote, "glamorous, magnanimous, stylish, and generous, and he loved music." After he retired, he was a mentor to Welch as she and David Rawlings launched their own label, Acony Records. Moss and Alpert were inducted into the Rock and Roll Hall of Fame in 2006. Read more about Moss and his work with artists in this obituary from The New York Times.
The wildfires on Maui have hit Hawaii's rich music community hard. MusiCares is collecting donations specifically to aid musicians with health care, basic living needs, replacing lost instruments, and more. Learn more and donate here.
WHAT WE'RE LISTENING TO
Here's a sampling of the songs, albums, bands, and sounds No Depression staffers have been into this week:
k.d. lang – "Because of You" (Tony Bennett cover, with proceeds donated to Exploring the Arts' Tony Bennett Legacy Fund; lang spoke about her friendship with Bennett in a piece this week for The Guardian)
Golden Aster (Laura Wortman and Letitia VanSant) – "Like I Thought," from their new album, Marcescence, coming in September
Magic Al feat. Lou Hazel – "Party for One"
Raye Zaragoza – "Hold That Spirit"
John Paul White and Wildo DM – "Big Love" (Fleetwood Mac cover)
Jess Nolan – "Windowpanes"
The Steel Wheels – "There There" (Radiohead cover)
Bonnie Montgomery – "Modern-Day Cowgirl's Dream"
Charles Walker – "Caught in the Current"
Arny Margret – "waiting," from her new EP, dinner alone, coming in September:
---