BONUS TRACKS: Remembering Byron Berline, Barack Obama's Playlist, and Tough News from Ashley Monroe
---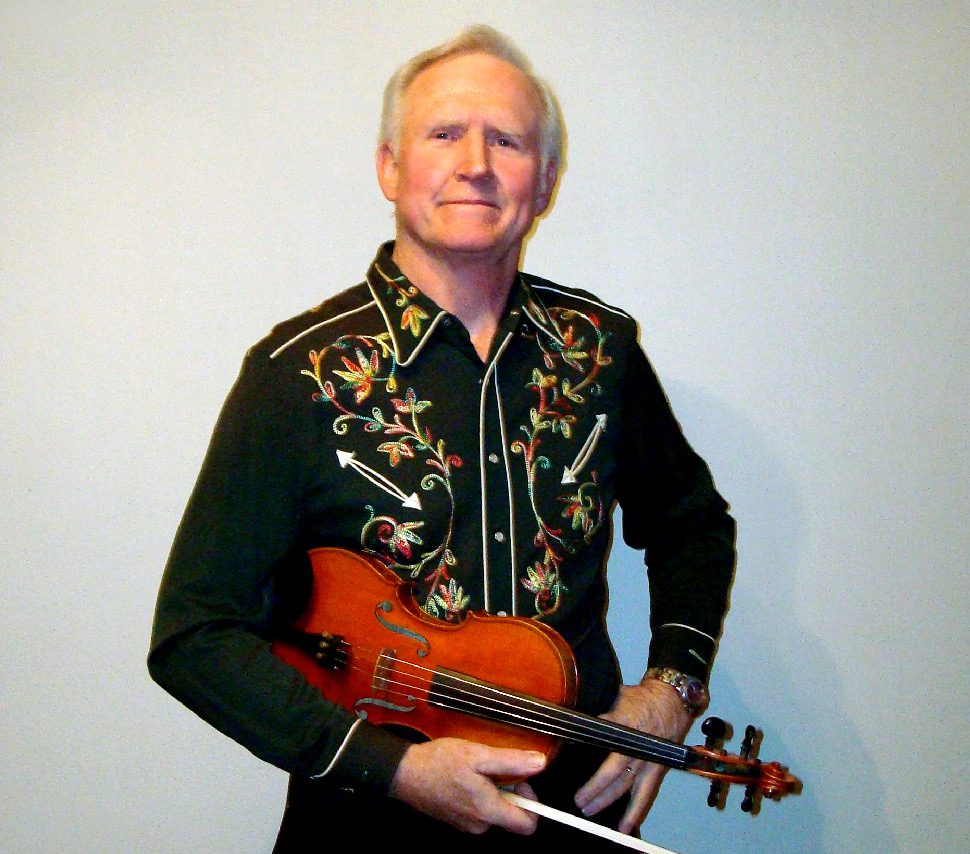 Byron Berline
Fiddle player Byron Berline could play bluegrass and old-time with the best of them (and, in fact, he did, with a stint as one of Bill Monroe's Blue Grass Boys early in his career), but he knew how to rock, too, having played with The Rolling Stones (on "Country Honk") and the Flying Burrito Brothers. He even showed his classical side in a cameo on Star Trek: The Next Generation, which you can view here. He died last Saturday at the age of 77, having recently suffered a stroke. Read more about Berline, his music, and his well-loved fiddle shop in Guthrie, Oklahoma, in an obituary from Variety. And for a taste of what he meant to roots musicians, check out this tribute from Chris Thile on Instagram.
View this post on Instagram
Ever the influencer, former president Barack Obama has shared his list of summer reads and listens, both of which represent a wide range of genres and creators. There are a few familiar names to roots music fans on his playlist, including Brandi Carlile, Bob Dylan, and The Staple Singers (listed on his playlist, it must be said, as "The Staples Singers," having been corrected from an earlier "The Staples Sisters"). But look, let's not make a scandal of it (remember the Tan Suit Incident, anyone?). Check this out and maybe discover something new, or maybe even some common ground with a former president!
Country singer Ashley Monroe shared this week that she's been diagnosed with a rare form of blood cancer and has begun chemotherapy. Monroe, a solo artist as well as a member of trio The Pistol Annies, thanked her doctors and family and expressed optimism about managing the disease. She asked for prayers but no-thanksed unsolicited medical advice, and said she believes "in the power of love healing us all on an even deeper level." Read more about her diagnosis and the announcement at The Boot.
The unstoppable force that is Rhiannon Giddens has announced a 90-minute audio memoir for Audible's Words + Music series to debut July 22. The piece, titled To Balance on Bridges, takes listeners through her childhood and musical discovery, as well as exploring her experiences and views on race, class, and culture. Learn more and hear an excerpt at Variety.
The Black Keys' Dan Auerbach is creating a documentary on Dr. John, marking his first foray into filmmaking. He's partnering with production company RadicalMedia, which also executive produced Questlove's debut documentary, Summer of Soul. Find out more about the project in this story from The Associated Press.
WHAT WE'RE LISTENING TO
Here's a sampling of the songs, albums, bands, and sounds No Depression staffers have been into this week:
Keb'Mo' – "Sunny and Warm"
Amy Helm – "Carry It Alone" acoustic performance on Instagram
Billy Bragg – "I Will Be Your Shield," from his new album coming in October
The Secret Sisters – Quicksand [EP]
The Tallest Man on Earth – I Love You. It's a Fever Dream.
Rose City Band – "In the Rain"
Johanna Samuels – "Sonny"
Patterson Hood – "Uncle Disney"
Margo Price with Adia Victoria, Allison Russell, Kam Franklin, and Kyshona Armstrong ­– "Hey Child"
---