BONUS TRACKS: MTV News Goes Dark, Dolly's Rock Album, and More
---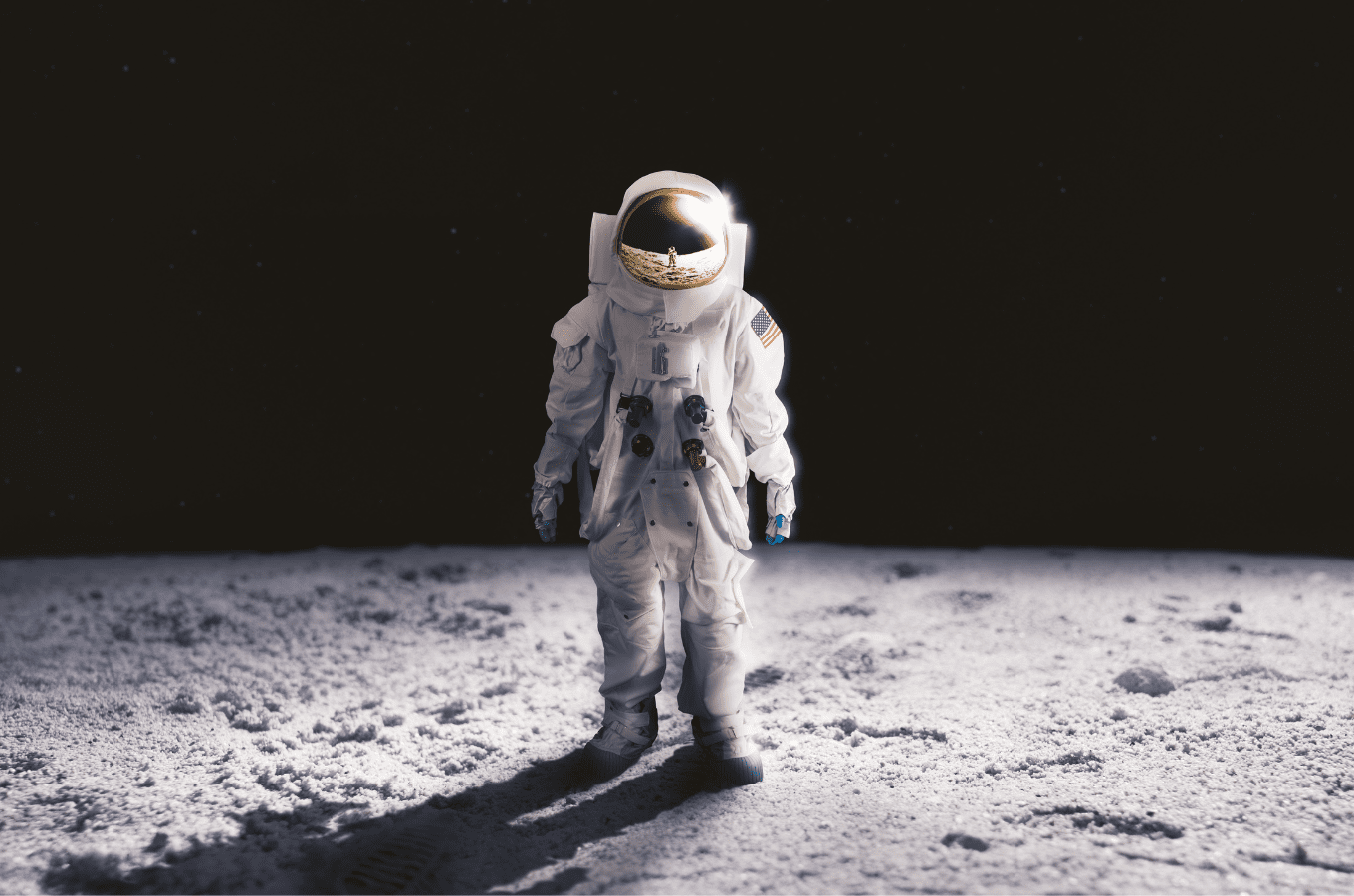 Where will MTV's moon man get his news now? (photo by fergregory / Getty Images Pro)
I know none of us ever tuned in to MTV primarily for news, but we certainly knew it was there, a few minutes here and there between videos (videos!) with Kurt Loder (or correspondents like Chris Connelly, Tabitha Soren, Serena Altschul, or Sway) intoning about the latest music news, as well as politics and other current events with a focus on the perspective of teens and young adults. If you were watching in the early 1990s, the "Choose or Lose" voting campaign is probably burned into your brain — and I hope it still propels you to the polls. And it may well have been where you heard the news, broken into regular programming, that Nirvana's Kurt Cobain had died. Sadly, MTV News is gone for good as of this week, a victim of the whims of corporate ownership as current parent company Paramount decided it needed to trim costs. Read more about MTV News' legacy via this piece from The Hollywood Reporter, or read a "requiem" from Loder himself via The Daily Beast.
Making good on her vow to live up to the rock cred bestowed by her induction into the Rock and Roll Hall of Fame last year, Dolly Parton this week announced her first-ever rock album. Rockstar, out Nov. 17 via Butterfly Records, features 21 covers of well-known rock songs as well as nine originals. There's a deep roster of guest artists, including Stevie Nicks, Peter Frampton, Pink, Brandi Carlile, Lizzo, Emmylou Harris, Sheryl Crow, Paul McCartney, Ringo Starr, Richie Sambora, and Chris Stapleton. Check out the full track list here, and listen to the first single, original "World on Fire," about as close to political commentary as we've heard from Dolly, below:
Also springing from one of the buzzier moments in music of 2022, Joni Mitchell has announced a live album from her surprise set at the Newport Folk Festival. At Newport, produced by Mitchell and Brandi Carlile and coming out July 28 via Rhino Entertainment, captures Mitchell's first live performance in 20 years,. The double LP or CD set includes guest appearances from the performance from Carlile, Wynonna Judd, Allison Russell, and more and liner notes from Cameron Crowe. The announcement of the record came with a video of her Newport performance of "Both Sides Now":
All Wigged Out, a stage production-turned-film by Grammy-winning folk musicians Cathy Fink and Marcy Marxer with Andy Offutt Irwin, is coming to streaming services and DVD on May 16. The musical stars Marxer and portrays her real-life battle with breast cancer with humor, real talk, and, of course, music. (The songs from All Wigged Out were released on CD in April.) Along the way it packs advice for how medical professionals, friends, family, and even strangers can best support people as they navigate living with cancer and its treatments. Learn more about All Wigged Out and see the trailer here.
Members of Russian protest band and performance art group Pussy Riot were in Tulsa, Oklahoma, last weekend to accept the 2023 Woody Guthrie Prize. The award, presented by Woody's daughter, Nora, is given to an artist or group who exemplifies the spirit of social justice in his songs. This year, it honored Riot Days, a multimedia show based on the memoir of Pussy Riot member Maria "Masha" Alyokhina featuring music, film footage, and political commentary — the same kind of commentary on human rights abuses that have landed them in prison time and again in their home country. Learn more about the group and its activism in this interview at NPR.
WHAT WE'RE LISTENING TO
Here's a sampling of the songs, albums, bands, and sounds No Depression staffers have been into this week:
Sunny Sweeney, Miko Marks, Rissi Palmer, and Tami Neilson – "Don't Think Twice It's All Right" (Bob Dylan cover)
Jobi Riccio – "Whiplash," the title track from her new album, coming in September
Lillie Mae – "Razor Love" (Neil Young cover)
Steve Martin – "Always Will," an Amazon Music exclusive
Dean Johnson – Nothing For Me, Please
David Wax Museum – "Best Lover"
Fretland – Could Have Loved You
The Watson Twins – "Never Be Another You," from their new album, Holler, coming in June
Lydia Luce – Dark River
John Coltrane ­– "Central Park West"
M. Ward – "Supernatural Thing," the title track from his new album, coming in June
---