BONUS TRACKS: Margo Price's Memoirs, A Plea from Sam Williams, and Remembering Betty Davis
Posted On February 11, 2022
---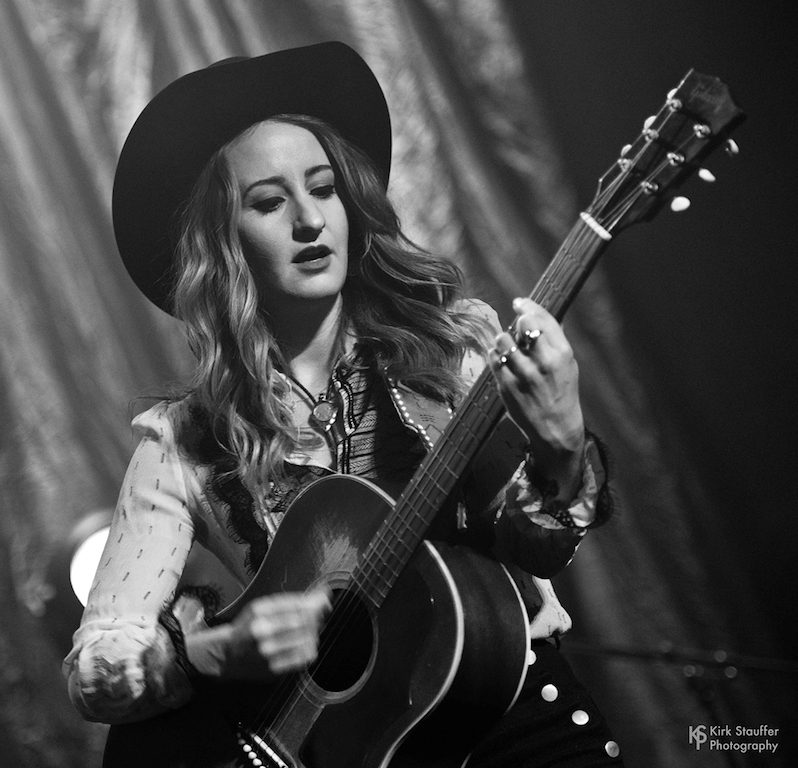 Margo Price - Photo by Kirk Stauffer
Margo Price has had a remarkable career that's taken her in many exciting directions. There's music, of course, but also building a family, becoming the first female artist to join the board of directors for Farm Aid, and launching her own strain of marijuana with Willie's Reserve. This week she's revealed yet another direction: writing her memoir. Maybe We'll Make it, published by University of Texas Press as part of its American Music series, lands on bookshelves Oct. 4. "Maybe We'll Make It takes place over the better part of a decade when I was struggling to make a career as a songwriter and an artist," Price said in a statement. "It's a love story about loyalty, loss, grief and forgiveness. It's about finding freedom from substance abuse and addiction and fighting for the freedom to be myself in the music business." Read more about the book over at Pitchfork.
In a video that's since been deleted from his YouTube account, Sam Williams, the 24-year-old son of Hank Williams Jr., used handwritten signs and the power of silence to plead for an end to the conservatorship he claims his father and sister, singer-songwriter Holly Williams, placed him under more than a year ago. Sam Williams, who released his debut album, Glasshouse Children, in 2020, says his family members took control of his finances and other matters 18 months ago, shortly after his other sister, Katie Williams-Dunning, died in a car accident. "I've been quiet a long time now," Sam Williams wrote in the video's caption. "I want out of this, and I don't mind people knowing. They took my grief process, my spirit, my money, my car, my home, and everything possible in order to 'protect me.' Well, I need protection from them." Neither Hank Jr. nor Holly Williams have responded publicly to the video or its allegations. Read more about this sad story via TMZ.
In yet another story of something good stemming from Dolly Parton, Dollywood announced this week that it will pay 100 percent of the tuition, book costs, and fees for any of its employees who wish to enroll in one of the program's partner diploma or certificate pathways. The GROW U program will be open to 11,000 theme park workers, including seasonal and part-time employees starting on their first day of work. "When our hosts feel appreciated and are given opportunities like this, they feel cared for and they can pass that feeling on to their guests," Wes Ramey, a Dollywood spokesman, told The Washington Post, where you can read more about the program.
Funk pioneer Betty Davis was so far ahead of her time that we're still catching up. She served as a muse for husband Miles Davis and influenced many other artists then and now. Her songs were raw and her style was cutting edge, even scary to those who weren't ready for her open sexuality in the 1960s and '70s. Betty Davis died this week from natural causes at the age of 77. Read this remembrance of her life and career in The Guardian.
WHAT WE'RE LISTENING TO
Here's a sampling of the songs, albums, bands, and sounds No Depression staffers have been into this week:
Shakey Graves featuring Sierra Ferrell – "Ready or Not"
Mipso – "Dublin Blues" (Guy Clark cover)
ODESZA featuring Bettye LaVette – "The Last Goodbye"
O.T. Genasis – "I Look Good"
Joshua Hedley – "Neon Blue," the title track from his new album, coming in April
Jadea Kelly – "When I Fly"
The Lonely Fighter – "Waves"
Abbie Gardner – "Three Quarter Time," a single released for Valentine's Day from her new album, DobroSinger, coming in May
Father John Misty – Pure Comedy
Betty Davis – Nasty Gal and Betty Davis
Willie Nelson – "I'll Love You 'Til the Day I Die," from his new album, A Beautiful Time, coming in April
Fantastic Negrito – "Highest Bidder" from his new album, White Jesus Black Problems, coming in June
---