BONUS TRACKS: Lucinda Williams' Stroke Recovery, Goodbye to a Blues Legend, and a Big Change at the Grammys
---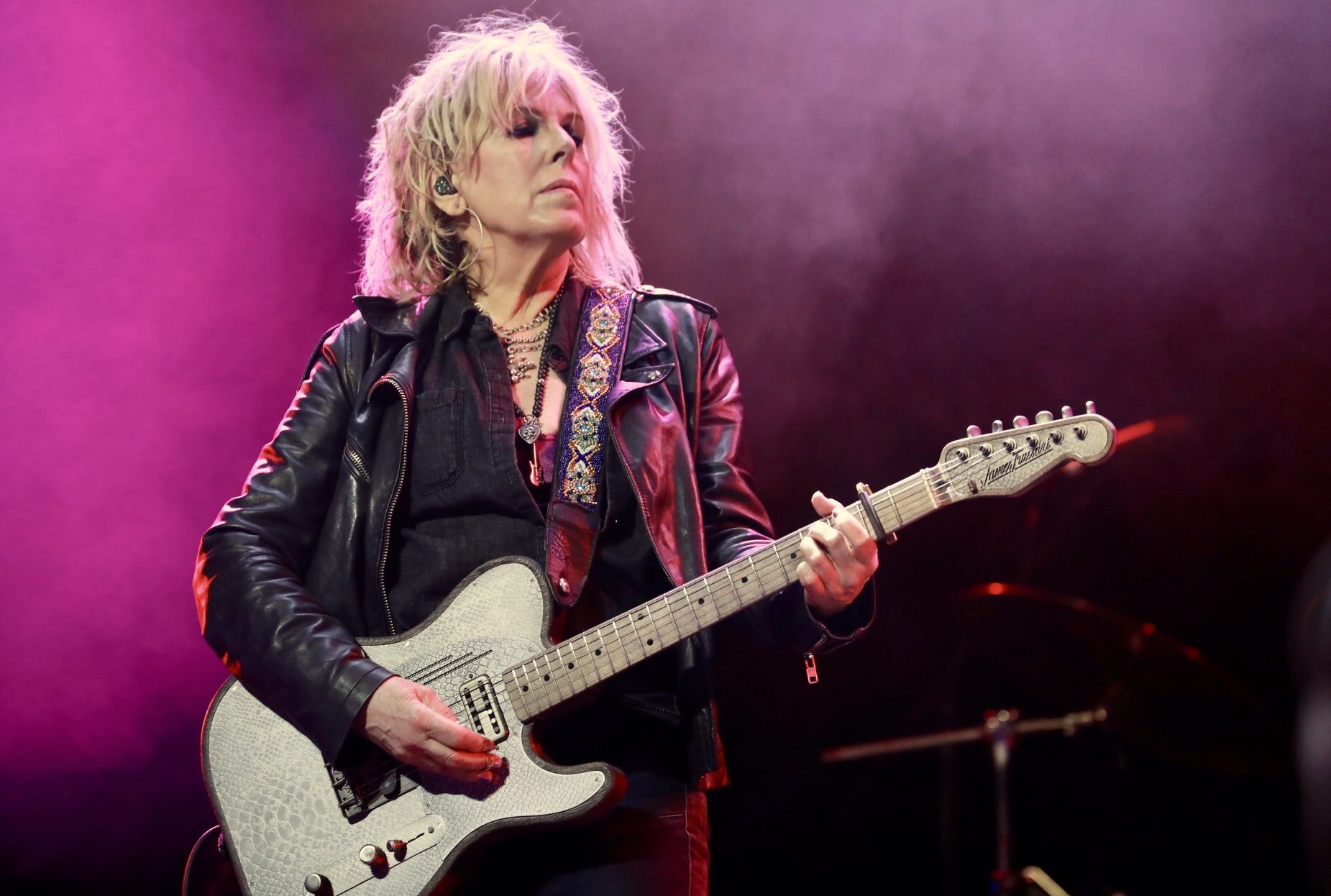 Lucinda Williams (Photo by Larry John Fowler )
We're always glad to have Lucinda Williams in our lives, but we're especially grateful after Rolling Stone reported this week that she had a stroke last November. She felt off balance and then couldn't walk one day at her home in Nashville as she prepared to take a shower, but luckily her husband happened to be on the phone at the time with her doctor, who advised going to the hospital right away. After a week in intensive care and a month in a rehabilitation center, Williams was able to return home and is working on her recovery. So far she is unable to play guitar, but she is writing and "singing my ass off," she tells RS, and is expected to make a full recovery, with tentative plans to return to the stage in summer.
John Dee Holeman, known as a blues elder statesman in his hometown of Durham, North Carolina, and far beyond, died last week at the age of 92. Holeman, a National Heritage Fellowship recipient, played a style called Piedmont blues, which features a distinct fingerpicked guitar pattern you can hear in this episode of Folkways with David Holt. (Holeman himself is featured at the 18-minute mark.) Read ND's review of Holeman's last album, Last Pair of Shoes, here, and learn more about Holeman's life and influence in this remembrance by ND contributor David Menconi in Durham's Indy Week.
Last week the Grammys announced they would end their use of committees to select most award nominees, instead inviting all 11,000 voting members of the Recording Academy to take part in the process. The identities of the couple dozen or so committee members that previously determined nominees were kept secret, leading to allegations of cronyism, most recently and vocally by The Weeknd, who complained after receiving no nominations in 2020 even though his album, After Hours, was one of the top sellers of the year. A statement from the Academy said the changes were made "to ensure that the Grammy Awards rules and guidelines are transparent and equitable." Read more about the change, which takes effect for the 2022 Grammys, in this report from Variety.
Last but never least, today is Bandcamp Friday, a pandemic-era monthly event when the platform waives its cut of sales on the site, meaning artists get the fullest possible profit from each purchase. Maybe you're ready for some new looks now that it's T-shirt weather, or you've been streaming an album you really ought to buy? Today's a great day to get a little something for yourself … or for your mom! (Mother's Day is this Sunday, but you knew that, right???)
WHAT WE'RE LISTENING TO
Here's a sampling of the songs, albums, bands, and sounds No Depression staffers have been into this week:
Sturgill Simpson – "Paradise" (John Prine cover)
Rhiannon Giddens with Francesco Turrisi – "O Death" (don't miss the new video for this song, featuring a crankie!)
Rodrigo Amarante – Maré
Frank Turner – "The Gathering"
Les Filles de Illighadad – "Irriganan"
Riley Downing – "Start It Over"
The Lone Bellow – "Dried Up River" (via a very sporty new video)
John Paul White and Rose Cousins ­– "I Can't With You," the first song in a 10-song series called "Artists in (Their) Residence" from Folk Alliance International that pairs artists in co-writes reflecting on their pandemic experience. The series is hosted by Chris Thile and is aimed at raising awareness of FAI's The Village Fund, which provides grants to artists experiencing financial hardship.
Our own Best of the Month playlist, recently updated with gems from albums and singles released in April:
---