BONUS TRACKS: Is It Time to Close the Curtain on Encores?
Posted On November 18, 2022
---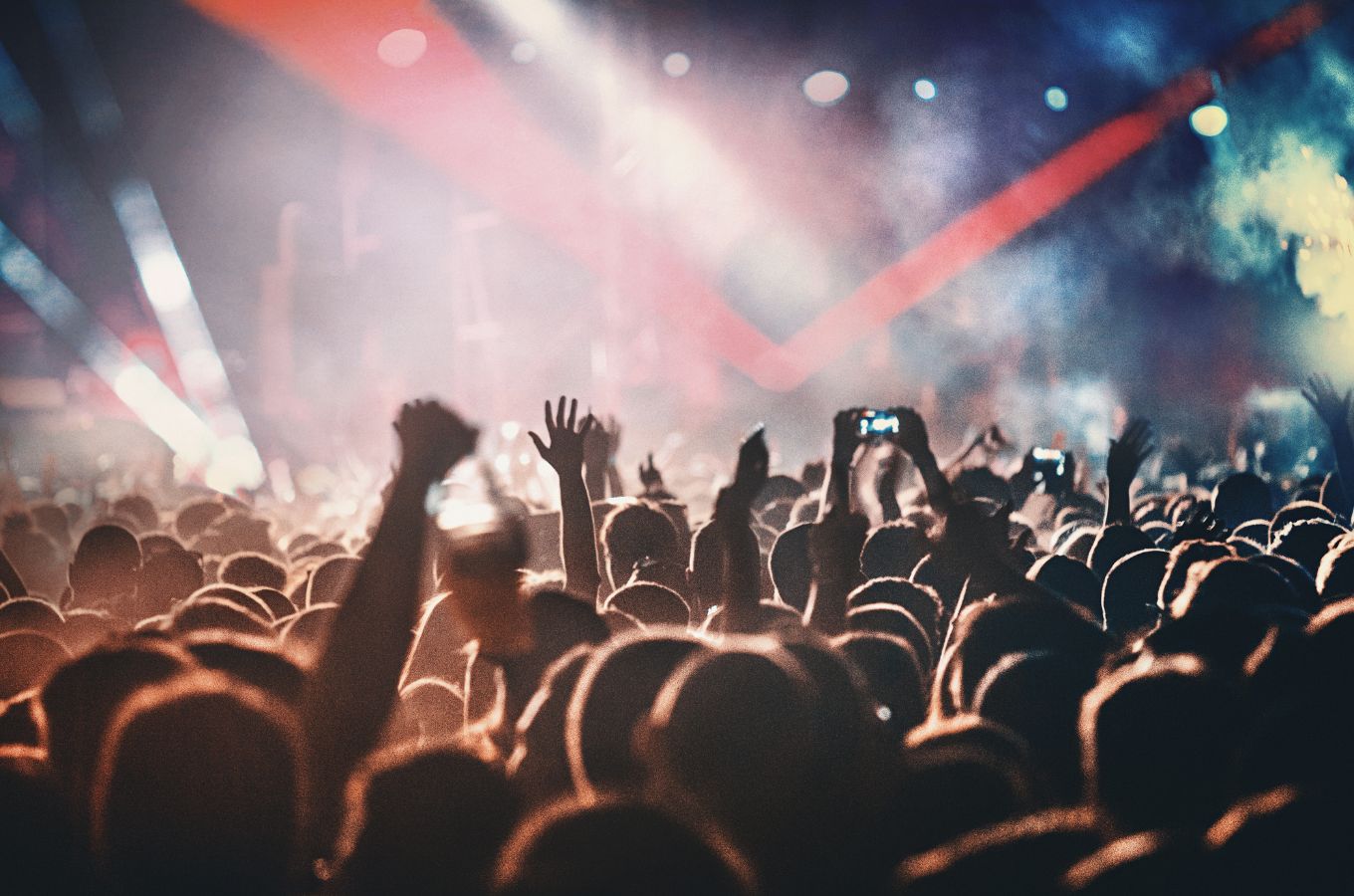 Photo by gilaxia / Getty Images Signature
It's not just me, and it's not just you: The encore is starting to feel a little awkward for everyone. We pretty much know bands are going to do one, so watching them awkwardly set down their instruments, walk offstage, and linger in the wings while we all clap our hands raw seems a bit silly. I recently went to a show where the artist thanked the audience toward the end of the set and said, "We're just going to go ahead do our encore now, that all right?" and dove right into it, which felt like a relief, honestly. There was no interrupting the set with a fake exit and extended clap, and no awkward milling around at the end of the show to see if it was really over. The Washington Post spoke to several artists about their view of the encore, and many see it as an outdated showbiz technique that might not have a place in the modern world. Though some think it still has a place — if it's done right.
Amazon founder and billionaire space cowboy Jeff Bezos, who said this week he intends to give away most of his money to charity, took a step toward that goal in announcing that Dolly Parton is the latest recipient of the Bezos Courage and Civility Award. The award comes with $100 million to be spent however the honoree pleases. Parton — already known for her Dollywood Foundation, The Imagination Library, a scholarship program in her home state of Tennessee, and for donating $1 toward research that led to Moderna's COVID-19 vaccine — said in a tweet, "I try to put my money where my heart is. I will do my best to do good things with this money." Read more about the award and its history in this article from CNN.
Nashville-based singer-songwriter Darrin Bradbury announced Monday that he's retiring from both performing and songwriting. "It's been a fun ride but after a lot of consideration I've come to the conclusion that I've said what I feel I need to say as a writer and am ready to move in a different direction w/ my life," he wrote on Instagram, indicating he was making plans (somewhat reluctantly) for one last show. An update Wednesday said he's "in talks" with Nashville's 5 Spot for a show sometime in January, after which time "all means of contacting me," including social media, email, and phone, "will go dark." Bradbury's most recent — and, it appears, final — album is 2021's Artvertisement. Read ND's review here.
Bob Dylan has announced the next installment — the 17th, to be exact — of his Bootleg Series of vault recordings. The set, titled Fragments – Time Out of Mind Sessions (1996-1997): The Bootleg Series Vol. 17, revisits Dylan's recordings for 1997's Time Out of Mind, which won Grammys for Album of the Year and Best Contemporary Folk Album in 1998. One of the album's songs, "Make You Feel My Love," has been covered over the years by Adele, Garth Brooks, Billy Joel, Trisha Yearwood, and many others. "Cold Irons Bound" earned Dylan a Grammy for Best Male Rock Vocal Performance. As in previous sets for the Bootleg Series, the songs include modern remixes, outtakes and alternate versions, and recordings of live performances. The deluxe box set includes 5 CDs or 10 12-inch vinyl LPs, and the standard edition will span 2 CDs or 4 vinyl discs — you can preview the complete track lists here. It's all available Jan. 27 via Columbia Records and Legacy Recordings, but a previously unreleased alternate version of "Love Sick" is out now.
The University of Illinois Press has announced a new partnership with the Country Music Hall of Fame and Museum to co-publish books on country music, starting with a companion book for the museum's new exhibit Western Edge: The Roots and Reverberations of Los Angeles Country-Rock. In 2023 they'll reissue the book DeFord Bailey: A Black Star in Early Country Music, first published in 1991. The University of Illinois Press is no stranger to books exploring country music and culture. Some recent titles have covered mandolinist Roland White, Muscle Shoals, steel guitarist Buddy Emmons, and women in bluegrass.
WHAT WE'RE LISTENING TO
Here's a sampling of the songs, albums, bands, and sounds No Depression staffers have been into this week:
The Gibson Brothers – "Dust," from their new album, Darkest Hour, coming in January
Black Belt Eagle Scout – "My Blood Runs Through This Land," from her new album, The Land, The Water, The Sky, coming in February
Fruit Bats – "Waking Up in Los Angeles"
Dolly Parton and Jimmy Fallon – "Almost Too Early for Christmas"
Bonny Doon – "San Francisco"
Ryan Curtis – "The Hide Away"
Rayland Baxter – "My Argentina"
Palmyra – "Medicine"
This week's 60 Minutes segment on the kora
Sophie Lukacs featuring Habib Koité – "Before You"
Alexis Normand – "Hidden Valley"
Aqualung – Dead Letters
Cienfue – "Life in the Tropics"
Marty Stuart and His Fabulous Superlatives – "Country Star"
Drew Holcomb & The Neighbors – "Gratitude"
---