BONUS TRACKS: Honoring What John Prine and Levon Helm Gave Us, and Celebrating LGBTQ+ Music and History
---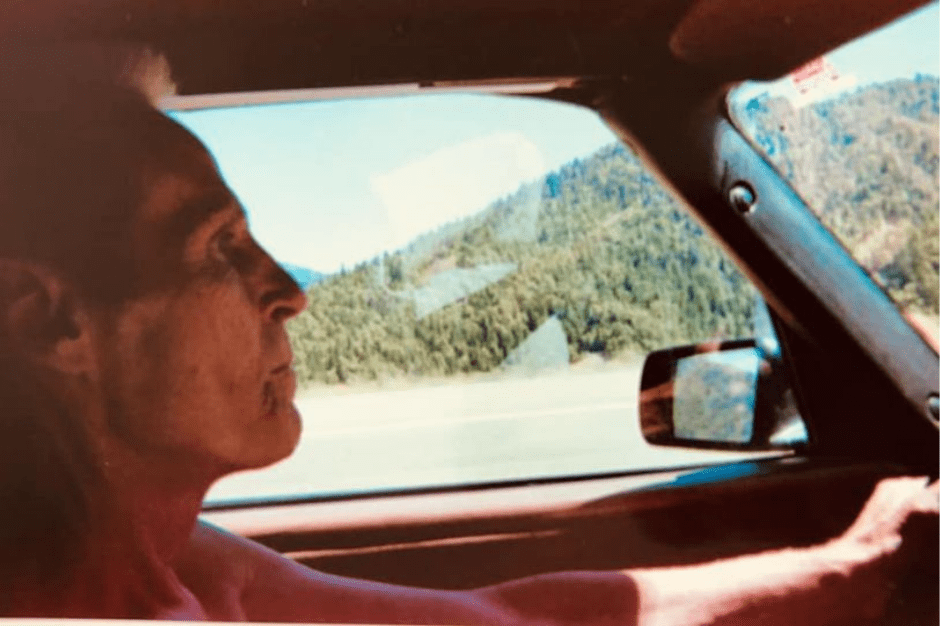 Levon Helm circa 2000 or 2001, in a photo taken by Amy Helm and posted this week on her Facebook page.
The family of the late, great John Prine has announced a weeklong series of concerts and events in his honor this fall. You Got Gold: Celebrating the Life & Songs of John Prine will take place at multiple locations in Nashville Oct. 3-10, wrapping up on what would have been Prine's 75th birthday. Proceeds from the shows will benefit a new nonprofit called The Hello in There Foundation, created by the Prine family "to identify and collaborate with individuals and communities where people of all ages are marginalized, discriminated against, or for any reason are otherwise forgotten." For lineup and ticket info as it becomes available, check out the event's website.
To mark what would have been Levon Helm's birthday Wednesday, his daughter, the singer-songwriter Amy Helm, shared a memory of him sparked when she developed film from some recently found disposable cameras. "He was 2 years sober, had just filed bankruptcy, and was 1 year past his radiation treatments for throat cancer," she says of the man seen driving a car in the photo she shared on Facebook. "His voice, ravaged from the radiation, was always hovering just above a whisper. He couldn't sing a note, but told me he was determined to be the best blues drummer there was." The rest of her remembrance is best told in her own words, which you can read in her Facebook post.
June is Pride Month, and the roots music world is taking note. The website Country Queer is kicking off a crowdfunding campaign with two free virtual concerts spotlighting LGBTQ+ country and Americana artists including Mary Gauthier and Jaimee Harris on June 1, and Aaron Lee Tasjan and Jaime Wyatt on June 2. Both "Taking Flight" shows will stream on YouTube Live starting at 9 p.m. ET. Learn more about Country Queer, founded by former No Depression staffer Dale Henry Geist, at countryqueer.com.
Meanwhile, Bluegrass Pride is holding their Porch Pride virtual festival for a second year with events throughout June, starting with a performance from Lavender Country hosted by Jake Blount. Other highlights include Juneteenth: A Rainbow Revival, three hours of performances highlighting the contributions of Black LGBTQ+ musicians on June 19, and the headline event June 26-27, a fundraising event and fifth anniversary celebration for Bluegrass Pride with music from Rainbow Girls, Gangstagrass, Po' Ramblin' Boys, Stephanie Anne Johnson, and many more. Find more info about Porch Pride and Bluegrass Pride's mission all year long here.
WHAT WE'RE LISTENING TO
Here's a sampling of the songs, albums, bands, and sounds No Depression staffers have been into this week:
The Head and The Heart – "Our House" (Crosby, Stills, Nash & Young cover)
Drive-by Truckers – The Dirty South
Olivia Rodrigo – Sour
The Linda Lindas – "Racist Sexist Boy"
Kacey Musgraves – "Back on the Map"
Travis Linville – "I'm Still Here"
Molly Tuttle and Madison Cunningham – "Strong Enough" (Sheryl Crow cover)
---