BONUS TRACKS: Dolly Parton's Vaccine Donation, Deep Conversations, and More
Posted On November 20, 2020
---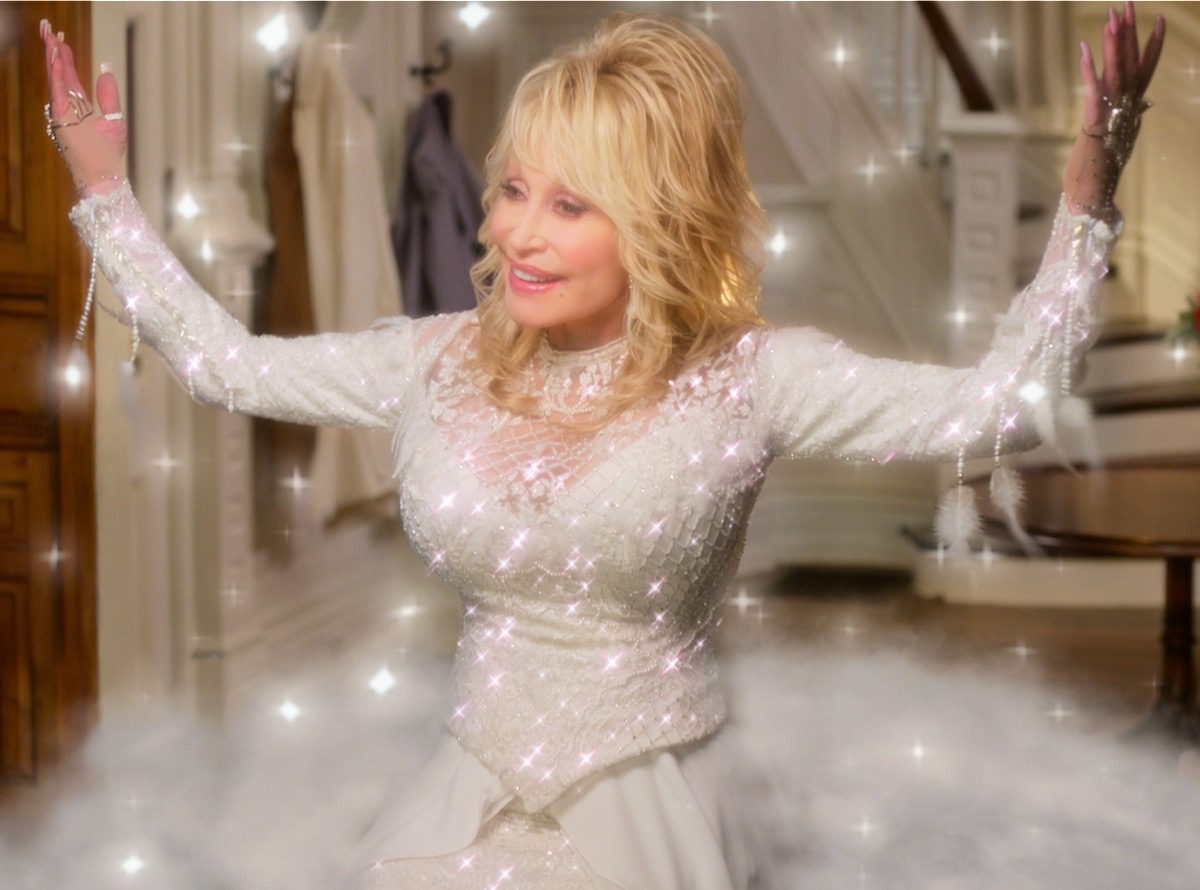 Dolly Parton, goddess. (Image from "Christmas on the Square," via Netflix)
Like Dolly Parton hasn't already put enough goodness into the world — through her songs, her wit, her book-mailing Imagination Library program, her monthly $1,000 donations to families left homeless by wildfires in her Tennessee homeland in 2016, and so much more — this week brought news that her generosity also helped bring about a promising vaccine for COVID-19. Read more about why she donated $1 million to coronavirus research at Vanderbilt University back in April and the impact that's having now in this piece from The Washington Post.
We journalists like to be the ones asking the questions, but sometimes we let go of our control freakiness for a minute (it's hard!) and let the artists we cover run the conversation themselves, which can be really magical. Two great examples of that this week were Brittany Howard and Margo Price mining memories from their long friendship and Chris Stapleton and Mavis Staples settling in for a chat, both for Rolling Stone's Musicians on Musicians series.
Chris Stapleton's new album, Starting Over, landed with a big splash last week … but did you hear he's got another for 2020 up his sleeve? That's the news according to Jimmy Kimmel, anyway, whose show unveiled a preview of "Chris Stapleton's A Very COVID Christmas" with classics like "Disinfect the Halls," "O Clorox Wipes," and "Coughing Around the Christmas Tree." Get the details here, straight from Stapleton:
John Prine, Steve Earle, Mavis Staples, and Elvis Costello are among the honorees for the UK Americana Music Association's 2021 awards. See all the nominees for the awards, which will be given out at a virtual event in late January, in this post at Americana UK.
Tower Records is back … kind of. More than a decade after the chain closed its doors amid bankruptcy (except for one glorious nine-story stronghold in Tokyo, which remains open to this day), an online version has returned to life. Some "physical experiences" are hinted on the new About page, reportedly pop-up stores, when such a thing is safe again. You can read more about the resurrection in this article from Consequence of Sound.
WHAT WE'RE LISTENING TO
Here's a sampling of the songs, albums, bands, and sounds No Depression staffers have been into this week:
Valerie June – "Stay / "Stay Meditation" / "You and I"
Cut Worms – "Louisiana Rain"
Bruce Springsteen – Letter to You
AJJ – Good Luck Everybody
Barry Gibb (featuring Jason Isbell) – "Words of a Fool"
Steve Earle's version of his late son Justin Townes Earle's "Harlem River Blues," from his forthcoming tribute album, J.T.
---