BONUS TRACKS: COVID-19 Hardship Goes Beyond Bands
Posted On February 5, 2021
---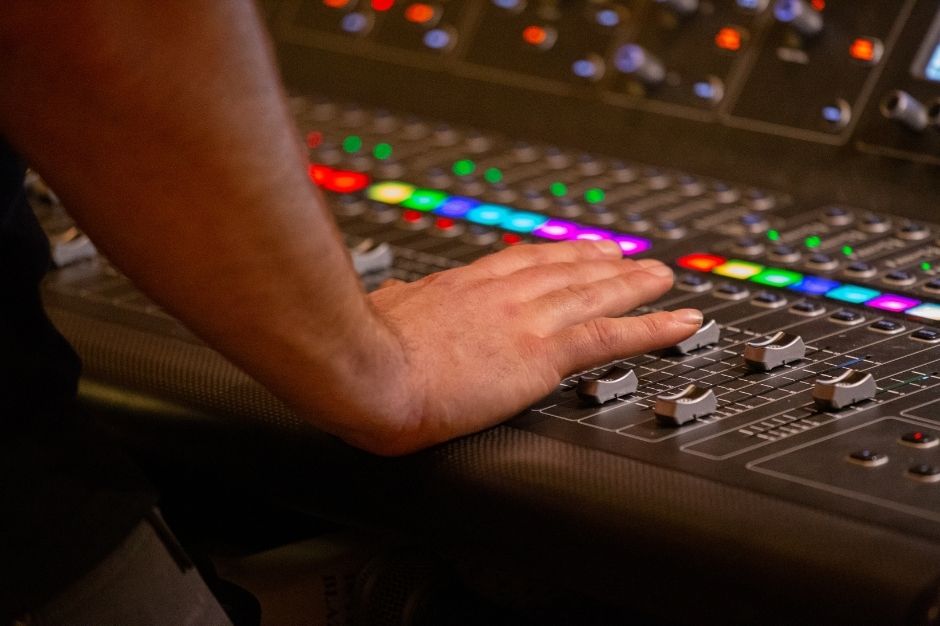 Photo by KatieDobies via Getty Images
As a music fan, you've likely heard a whole lot about how COVID-19 has affected your favorite bands. But there are folks behind the scenes — bookers, stagehands, backup singers, and more — who are hurting, too, and who often fall through the cracks for grants and unemployment programs. Settle in for this long, fascinating read from Chicago Reader about how those workers, along with the musicians they work with, are getting by, and what may be next for them.
Mainstream country music has been delivering a lot of disappointment lately, from COVID-unsafe shows (including, let's just say it, the CMA Awards) to the band formerly known as Lady Antebellum appropriating the name of working Black musician Lady A to Morgan Wallen's latest caught-on-video shitbaggery and empty promises to do better. (At least this time Wallen's actions appear to have consequences.) But a true bright spot this week came in the form of T.J. Osborne coming out — on his own terms — via this piece in Time, and the positive reception it got from his peers and fans of his band, Brothers Osborne. "Others will now feel invited to the country music party for the first time," his friend Kacey Musgraves says in the story. "Country music deserves a future even more honest than its past."
In an interview on the Today show, national treasure Dolly Parton revealed that the former president's administration twice attempted to give her the Presidential Medal of Freedom — but she turned it down. It wasn't political, she claims, it was timing: When the first invitation came, her husband was ill, and the second time she declined to travel because of COVID-19 restrictions. President Biden has recently been in touch about the award, she said, but shared that she worries accepting now would be "doing politics." We hope she'll accept that award now, and we hope she'll also accept a COVID-19 vaccine dose soon. She told CNN last week that she hadn't yet gotten her first shot, despite recently turning 75 and having donated $1 million toward the Moderna vaccine's development. "I didn't want to jump line," she said. "I didn't donate the money so I could be protected. I did it for everybody."
Marketplace found an interesting nugget in the latest quarterly financial report from Warner Music. The report said Warner's streaming revenue was up 17.5% in the last quarter of 2020, driven by Spotify and iTunes … but also by TikTok. Warner recently signed a licensing deal with TikTok (and has also invested heavily in the gaming platform Roblox), likely paving the way for more artists — like Lil Nas X — to go from social media to the music charts in the near future.
It's the first Friday of the month, and you know what that means: Bandcamp Friday, when the service waives its fees to ensure artists get the most from each sale. It's a fine time to pick up some great tunes for your sweetie (Valentine's Day is just around the corner, you know), or for yourself.
WHAT WE'RE LISTENING TO
Here's a sampling of the songs, albums, bands, and sounds No Depression staffers have been into this week:
Sarah Jarosz's covers of U2's "I Still Haven't Found What I'm Looking For" and Billie Eilish's "my future"
Allison Russell's covers of Fleetwood Mac's "Landslide" (in French!) and Sade's "By Your Side"
Gwenifer Raymond – Strange Lights Over Garth Mountain

Weezer – OK Human

Julien Baker – "Favor"
Margo Price and Swamp Dogg – "Sam Stone," from eTown's Quarantine Sessions
---