BONUS TRACKS: Concert Calendars, Charley Pride Appreciation, and Pandemic T-shirts
---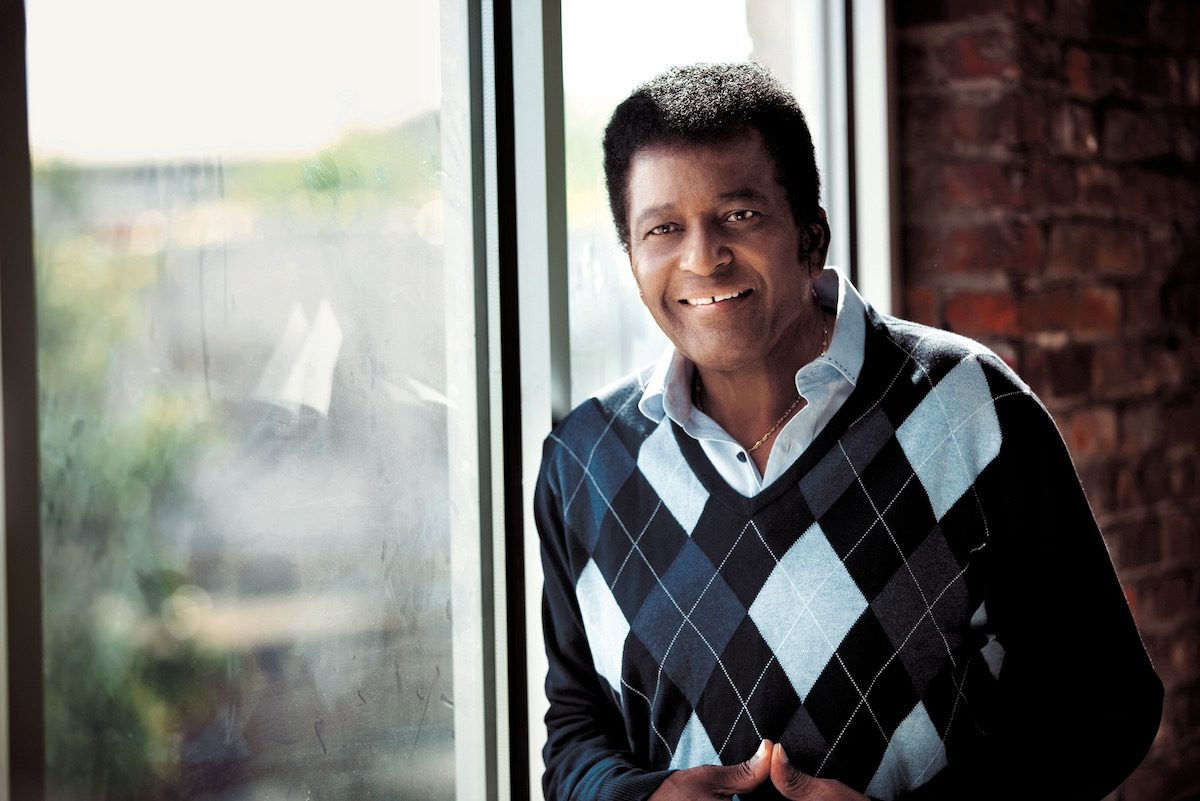 Charley Pride (photo by Ben De Rienzo)
I don't know about you, but this week feels like a real turning point for my music radar. Local venues here in Raleigh, where I live, are starting to book (socially distanced) shows again, and artists I follow on social media are joyfully, if cautiously, putting concerts back on their calendars, too. A milestone, perhaps, for a lot of folks came this week when Newport Folk Festival tweeted Rhode Island's governor saying "There will be music in Newport this summer." The festival assured "Though Newport won't look exactly the same, we are thrilled to be safely bringing music and artists back to the Fort." Other late-summer festivals have started announcing lineups, too, and while we've all certainly learned to be cautious in our optimism over the past year, it feels good to hope again!
The Texas Rangers baseball team is showing a lot of love for the late Charley Pride this week. First, the team named one of its spring training fields after the trailblazing country singer. Then on Thursday — what would have been Pride's 87th birthday — the team's foundation announced the Charley Pride Fellowship Program, which provides paid 10-week internships in the team's front office to college juniors and seniors "from diverse backgrounds." Pride became a part-owner of the Rangers in 2010, and he was a pitcher in the Negro and Minor leagues in the 1950s before shifting to music. Read more about the field and the fellowships in Sports Illustrated.
I was always a sucker for a cool T-shirt, especially from bands or music venues or festivals I wanted to support, but my T-shirt drawer is absolutely overflowing now, and apparently a lot of folks have been stocking up during the pandemic as a way to support people and businesses who are out of work. Merch has become a vital lifeline in these times, both for the people selling it and for the people buying it as a way to support what's important to them and advertise that support to the rest of the world, or at least to their Zoom calls. Read more about what merch has come to mean in this piece from The Atlantic.
As I type this in my home office, the entire wall to my left is taken up with shelving for my CD collection. I know, I know: They're outdated and imperfect technology and I should get rid of them. I hardly ever take one out to listen — though I do sometimes refer to them while writing (sometimes you truly can't find that liner note info anywhere else!). But I just can't let them go, especially since some of them are autographed, or out of print, or have price tags from record stores in far-flung places I used to live. Luckily, this column from The Guardian justifies my packrat tendencies. What if CDs make a comeback, much as cassettes have (honestly, why???), and maybe even like vinyl has? OK, fine, that's unlikely. But if that's the physical package our fondest musical memories are tied up in, maybe it's OK to hold on to them? For now, let's say yes.
WHAT WE'RE LISTENING TO
Here's a sampling of the songs, albums, bands, and sounds No Depression staffers have been into this week:
Vivian Leva & Riley Calcagno – Vivian Leva & Riley Calcagno
Aoife O'Donovan featuring Kris Drever – "Transatlantic"
Amy Winehouse – Back to Black
Cameron Knowler & Eli Winter – Anticipation
Valerie June – The Moon and Stars: Prescriptions for Dreamers
John R. Miller – "Lookin' Over My Shoulder"
Lucy Dacus – "Thumbs"
Amy Helm – "Breathing," from her new album, What the Flood Leaves Behind, coming in June
Leslie Jordan – "Farther Along," from his new album, Company's Comin', coming in April
Amythyst Kiah – "Black Myself"
---