BONUS TRACKS: Cameron Crowe Interviews Joni Mitchell, RIP to Billy Joe Shaver and J.T. Corenflos, and Karen O and Willie Nelson Are "Under Pressure"
Posted On October 30, 2020
---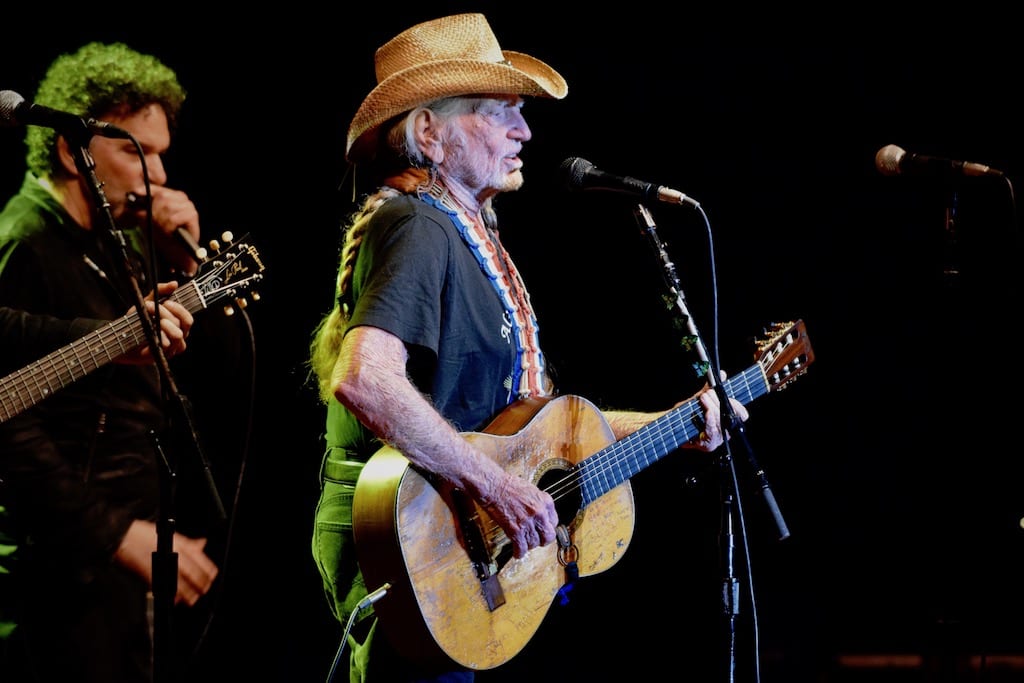 Willie Nelson - Photo by Kim Reed
The legendary singer-songwriter Joni Mitchell has been reticent to grant interviews in recent year, but in the lead up to the release of a box set featuring her earliest recordings (check out Doug Heselgrave's review here), she spoke candidly on the record with famed writer and director Cameron Crowe. Written as a Q&A, the feature delves into health (specially, Mitchell's recovery from a 2015 aneurysm), personal growth, and versions of self that are conveyed through song. Read the whole conversation over at The Guardian.
It's been another hard week in the music industry, as legendary outlaw country rocker Billy Joe Shaver passed away at age 81 (reportedly from a stroke) and beloved Nashville-based session guitarist J.T. Corenflos died of cancer at age 56. Corenflos performed with a range of country musicians — from Top 40 hitmakers like Kenny Chesney, Big & Rich, and Eric Church, to Country Music Hall of Fame members like George Jones, Charley Pride, and Dolly Parton, to the next generation of stars like Kacey Musgraves and more. Over the course of his career, he played on more than 70 songs that hit No. 1 on the Billboard Country Music charts. Many musicians like Rodney Crowell and Luke Bryan expressed their condolences on social media and Corenflos' hometown newspaper, the Terre Haute Tribune Star, offered a detailed, heartfelt obituary here.
But on a brighter note, Karen O and Willie Nelson have joined forces for a mash-up we didn't even think to know we needed —  a sparse, slow rendition of "Under Pressure." Originally written and performed by Queen and David Bowie in 1981, the song topped the UK Singles charts, becoming Queen's second No. 1 hit and Bowie's third.
WHAT WE'RE LISTENING TO
Here's a sampling of the songs, albums, bands, and sounds No Depression staffers have been into this week:
Billy Joe Shaver (RIP) – I'm Just An Old Chunk of Coal…But I'm Gonna Be a Diamond Someday
Low Cut Connie – Private Lives
Bruce Springsteen – Letter To You
Charlie Overbey – "Ode to John Prine" (proceeds from the single will benefit NIVA's Save Our Stages initiative)
---