BONUS TRACKS: Bruce Springsteen's Big Sale and a Celebration of Black Women in Roots Music
Posted On December 17, 2021
---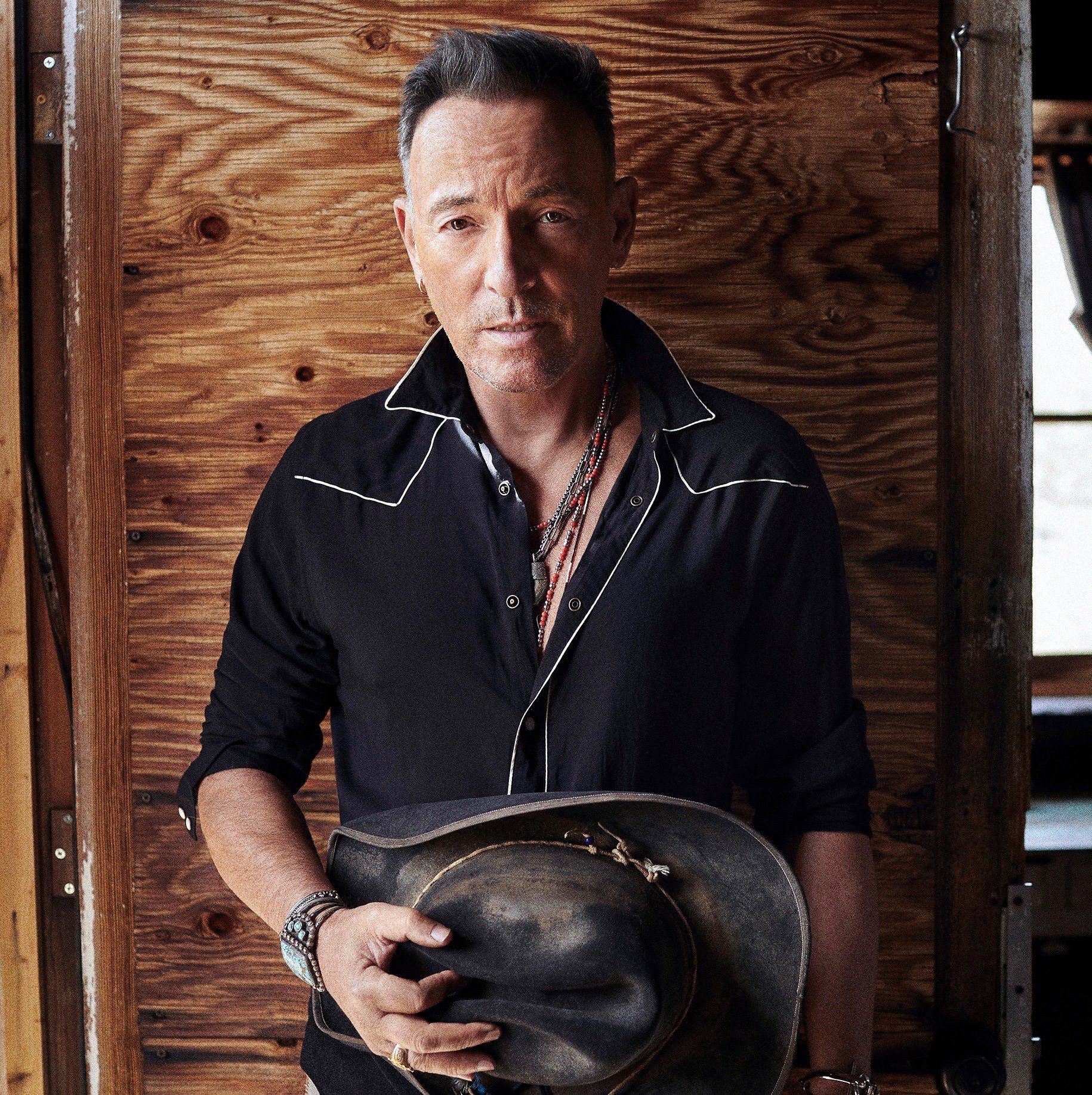 Bruce Springsteen (photo by Danny Clinch)
It's hardly a surprise anymore when a big-name artist sells their catalog to a corporation for millions of dollars. It's hard to blame them as times get harder and harder for musicians. With a long touring drought amid COVID-19 and physical music sales plummeting, fractions of pennies from streaming just don't make the math work out. Even the superstars who don't need those pennies anymore have good reason to go ahead and get paid for their catalog. For one thing, it allows artists to have a say in what happens to their music after they're gone and get everything settled, rather than leaving it to heirs. Bruce Springsteen is the latest artist to sell his songs, reaching a deal with Sony reported to be worth more than $500 million. This follows similar sales from Bob Dylan, Stevie Nicks, David Crosby, and many others. Read more via The New York Times.
Michael Nesmith — the "quiet Monkee" — died last week at the age of 78, and fond memories quickly poured in from fans and fellow musicians alike. His obituary in The New York Times traces his career from answering an ad seeking "4 insane boys" for a TV show to sort of accidentally making one of the very first music videos in 1977 to his post-Monkees music making (along with occasional reunions) for the rest of his life. Micky Dolenz, now the last surviving Monkee, issued a touching statement honoring his friendship with Nesmith, which you can read in this piece from Deadline that compiles other tributes from fellow musicians reacting to the news of his death.
NPR Music took a look back at 2021 as a year that Black artists in country and Americana music — women in particular — made their voices and their music heard. Presented as a timeline, the piece examines the impact of albums and projects from Rissi Palmer, Yasmin Williams, Amythyst Kiah, Allison Russell, and more. It's a moving read, interspersed with a ton of good music and a lot of hope for a more inclusive, more exciting future for roots music.
Jason Isbell has certainly been paying attention to Black women's contributions to the genre, augmenting his annual run of shows at Nashville's Ryman Auditorium this year with Black women openers for seven of the eight shows. Buzzfeed talked to Isbell about his view of country music's most recent reckoning with race, but this story, as it points out itself, "is only a little bit about Jason Isbell." It's mostly about the poisonous pull of nostalgia and how people like Isbell are trying to use their power within established structures to make room for those that tradition has kept out, to pull back the curtain of the old narrative and start writing a new one.
FreshGrass | Bentonville has announced its 2022 festival at The Momentary contemporary art space in Arkansas. The festival, which had its inaugural run last September, will take place May 20 and 21. It's the sister festival to FreshGrass | North Adams in Massachusetts, and presented by the FreshGrass Foundation, the nonprofit roots music organization that publishes No Depression. Tickets to FreshGrass | Bentonville go on sale today for Momentary members, and will be available to the public starting Monday.
Several record labels, large and small, have pledged this week to work toward "actionable climate targets" to reduce their impact on climate change. Sony Music Group, Universal Music Group, and Warner Music Group, along with several independent labels, announced plans to reduce their greenhouse gas emissions and also have pledged to work together to measure and communicate the industry's climate impact and, hopefully, to drive change. The music industry isn't exactly blackening skies with smokestacks or dumping toxic waste into waterways, but it might have more of an impact than you think. Touring creates considerable emissions, and vinyl manufacturing and the electricity needed to power streaming can come at a high environmental cost. Read more in this coverage of the music companies' pact from The Guardian.
WHAT WE'RE LISTENING TO
Here's a sampling of the songs, albums, bands, and sounds No Depression staffers have been into this week:
American Aquarium – Slappers, Bangers & Certified Twangers, Vol. 2
Runner – Always Repeating
Madi Diaz – History of a Feeling
Old Crow Medicine Show – "Paint This Town"
Neal Francis – Plain Sight
Andrew Bird – Hark!
Shinyribs – The Kringle Tingle
Robert Plant and Alison Krauss' NPR Tiny Desk Concert
Son House – "Preachin' Blues" from a new collection of previously unreleased recordings, Forever On My Mind, coming in March
Anya Hinkle – "Why Women Need Wine (At Christmas)"
The celebrity-packed new video for George Harrison's "My Sweet Lord" in celebration of the 50th anniversary of All Things Must Pass
---