BONUS TRACKS: Big Thief Invites Teachers and Students to Soundcheck
Posted On January 13, 2023
---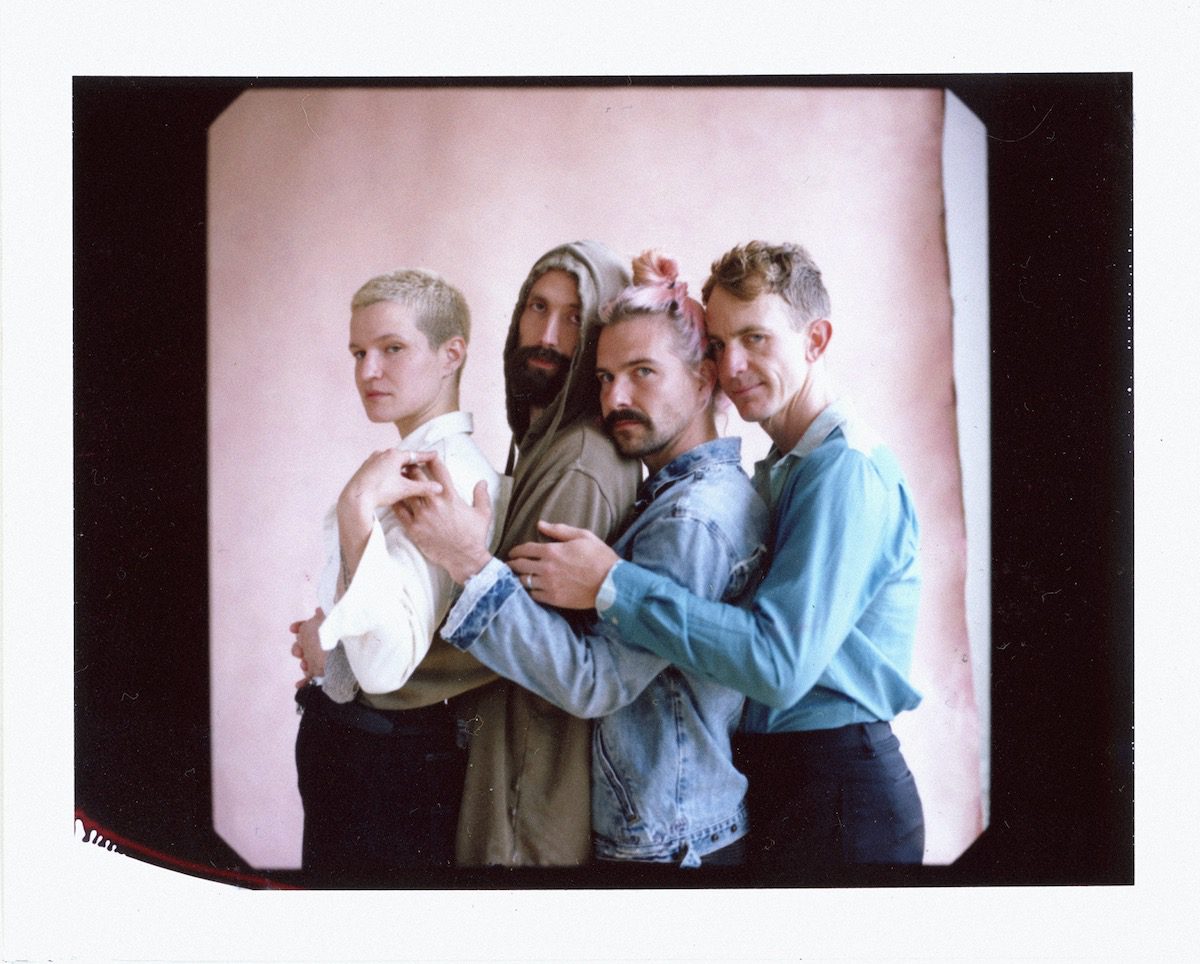 Big Thief (photo by Alexa Viscius)
There's a lot to be learned at a band's soundcheck. The band gets a feel for the room, the sound engineers find out each band member's preferences and needs, lighting gets calibrated, stuff gets plugged in and taped down and fixed. But Big Thief — whose latest album, Dragon New Warm Mountain I Believe in You (ND review), hit #11 in our 2022 Readers Poll — has decided to take the learning a little deeper by inviting teachers to bring students to soundchecks during their 2023 tour. "Our hope is that students would be able to come see the soundcheck and ask questions and share in a discussion about creativity, music, playing shows, songwriting or whatever," the band said in a statement. They invited teachers to get in touch to share ideas for how to make it a meaningful experience for everyone. Read the whole statement here, and learn more in this story from Consequence.
While a lot of our rock legends are selling the rights to their music, John Fogerty has finally been able to buy his back after 50 years. Fogerty is the sole songwriter on many of Creedence Clearwater Revival's biggest songs, including "Proud Mary," Have You Ever Seen the Rain," and "Fortunate Son," but he didn't hold the rights because of decades of bad contracts and bad blood. He announced Thursday that he has finally been able to purchase a majority stake in his catalog, meaning he has a say in how and where the songs are used, which wasn't the case before. Read more about his long battle and the recent breakthrough in this coverage from Variety.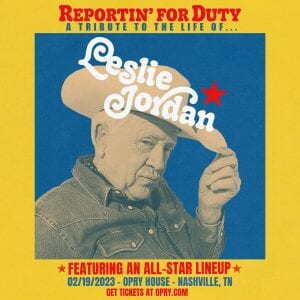 Friends of the late actor, comedian, and musician Leslie Jordan have announced a tribute concert to take place next month in Nashville. Among the performers at "Reportin' for Duty: A Tribute to Leslie Jordan" on Feb. 19 will be Billy Strings, Maren Morris, Eddie Vedder, Brothers Osborne, Brittney Spencer, and Lukas Nelson. Proceeds from the event will go to the EB Research Partnership, which funds research to treat and cure epidermolysis bullosa, a rare genetic disorder that severely weakens the skin. Learn more and get tickets here.
It's a new year, but we're not quite out of list season yet! This week, our friends at Folk Alley posted a new list of 100 Essential Folk Songs, as voted by a panel of artists, DJs, music writers, and others — including yours truly and No Depression's Managing Editor Hilary Saunders. The ask was this: "If you were to make a mixtape for a dear friend, to introduce them to folk music, what songs would you include?" Of course the classics made the list — Woody Guthrie, Pete Seeger, Joni Mitchell, Bob Dylan, etc. — but you'll see songs from newer names as well, including Willi Carlisle, Ani DiFranco, Adeem the Artist, and Jake Blount. Check out the list, which kicks off Folk Alley's 20th anniversary year, here, and listen to these songs via Folk Alley's Classic Folk stream.
Wilco has also made a list, continuing the band's tradition of sharing what they've been into each year. Among the rootsier fare on the 2022 "Wilco recommends" list are Kevin Morby's This Is a Photograph, Sharon Van Etten's We've Been Going About This All Wrong, Julian Lage's View With a Room, Big Thief's Dragon New Warm Mountain I Believe in You, and Madison Cunningham's Revealer. See the full list here.
WHAT WE'RE LISTENING TO
Here's a sampling of the songs, albums, bands, and sounds No Depression staffers have been into this week:
Jake Blount's Tiny Desk Concert at NPR
H.C. McEntire – "Rows of Clover," from her new album, Every Acre, coming Jan. 27
Molly Tuttle & Golden Highway on Jimmy Kimmel Live
Bob Dylan – "Not Dark Yet (Version 1)," from Fragments – Time Out of Mind Sessions (1996-1997): The Bootleg Series Vol. 17, coming Jan. 27
The New Pornographers – "Really Really Light," from their new album, Continue as a Guest, coming in March
Hannah Connolly – "Vienna" (Billy Joel cover)
Tim Hill – "The Irish Sea"
Lissie – Carving Canyons
Margo Price – "Change of Heart"
Layng Martine Jr. – "Music Man," the title track from a new album, produced by the songwriter's son Tucker Martine, coming in May
Tianna Esperanza featuring Valerie June – "Lone Child"
Wilder Woods – "Maestro (Tears Don't Lie)," from his new album, FEVER / SKY, coming in March
---