BONUS TRACKS: Bad Luck for Bonnaroo, Remembering Lee 'Scratch' Perry, and More
Posted On September 3, 2021
---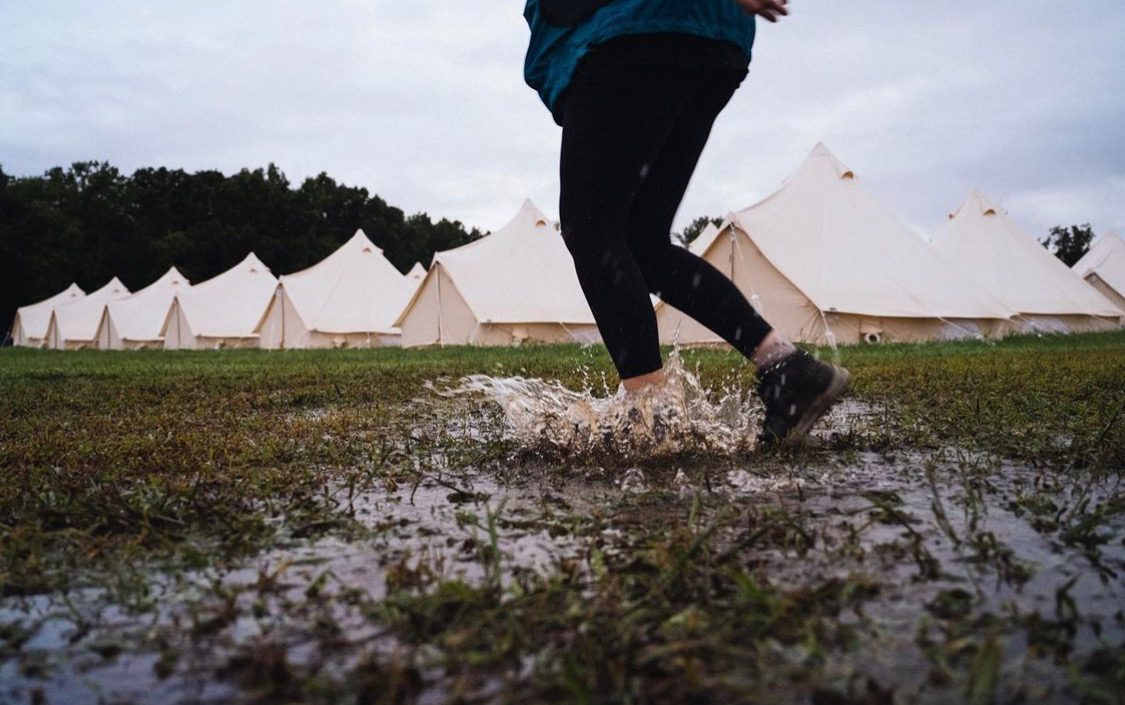 Image from @bonnaroo on Instagram
Bonnaroo weathered a timing shift and then cancellation in 2020, a temporary shift to September this year, and then the announcement of a COVID-19 vaccine or negative test requirement for entry, but ultimately it was scrapped days before starting due to … weather. The remnants of Hurricane Ida dumped several inches of rain in the Manchester, Tennessee, area earlier this week, and paths and campgrounds were saturated to the point of being unusable. "We are absolutely heartbroken to announce that we must cancel Bonnaroo," event organizers said. "… Mother Nature has dealt us a tremendous amount of rain over the past 24 hours, and we have run out of options to try to make the event happen safely and in a way that lives up to the Bonnaroo experience." Ticket holders were promised refunds, and organizers looked ahead to next year, when they hope the festival will return to its usual (scorching-hot) June timeframe. Read more about the cancellation, the events leading up to it, and reaction in The Tennessean.
Josh Ritter's got a new novel coming out next week, and The New York Times featured him in its "Sunday Routine" series. (Chris Thile and The B-52's Kate Pierson have also been profiled in the series). See photos of Ritter and his family at home and out and about in their Brooklyn neighborhood, and read about his early-to-bed, early-to-rise lifestyle; how he snags time for writing prose and songs; and his oldest daughter's love for The Golden Girls.
Reggae singer and producer Lee "Scratch" Perry died this week in Jamaica at the age of 85, with condolences rolling in from The Beastie Boys, Questlove, and other artists who had worked with and admired him. Read more about Perry's life and contributions to music in Jamaica and far beyond in this remembrance from Rolling Stone.
Amid all the tragic headlines coming out of Afghanistan this week was one about a folk singer killed by the Taliban last weekend. Representatives from the Taliban had previously visited Fawad Andarabi's home and searched it, his son told The Associated Press, even joining him for tea. But later they returned and shot him in the head, the family said. Andarabi played a bowed lute called the ghichak and sang traditional songs about Afghanistan. You can read more about Andarabi's music and his family's quest for justice in this article from The Associated Press (via The Philadelphia Inquirer).
Don't forget it's Bandcamp Friday, when Bandcamp forgoes its cut of sales, maximizing the amount that goes to artists. There have been a ton of great roots music releases lately (scroll through our Reviews page if you need inspiration), and a new one landed as a nice surprise today: Just for Bandcamp, Aoife O'Donovan is releasing her live performance of the entirety of Bruce Springsteen's Nebraska album.
WHAT WE'RE LISTENING TO
Here's a sampling of the songs, albums, bands, and sounds No Depression staffers have been into this week:
Lowland Hum – "Take Me In," from their new album, At Home, coming in October
Amanda Shires featuring Jason Isbell – "The Problem" (This one goes out to the women of Texas.)
TK & The Holy Know-Nothings – "Bottom of the Bottle"
Coco – "Last of the Loving"
The Ballroom Thieves featuring Ariel Posen – "I'm Around"
Hassan Wargui – Tiddukla (Moroccan banjo!)
The Delevantes – "Little by Little," from their new album, A Thousand Turns, coming Sept. 17. Here's a video for the song stitched together from Super 8 video of a long-ago tour featuring footage of the band playing with Emmylou Harris, Buddy Miller, Steve Earle, Justin Townes Earle, Max Weinberg, and more.
---