BONUS TRACKS: A Peek Inside the Festival Medical Tent
---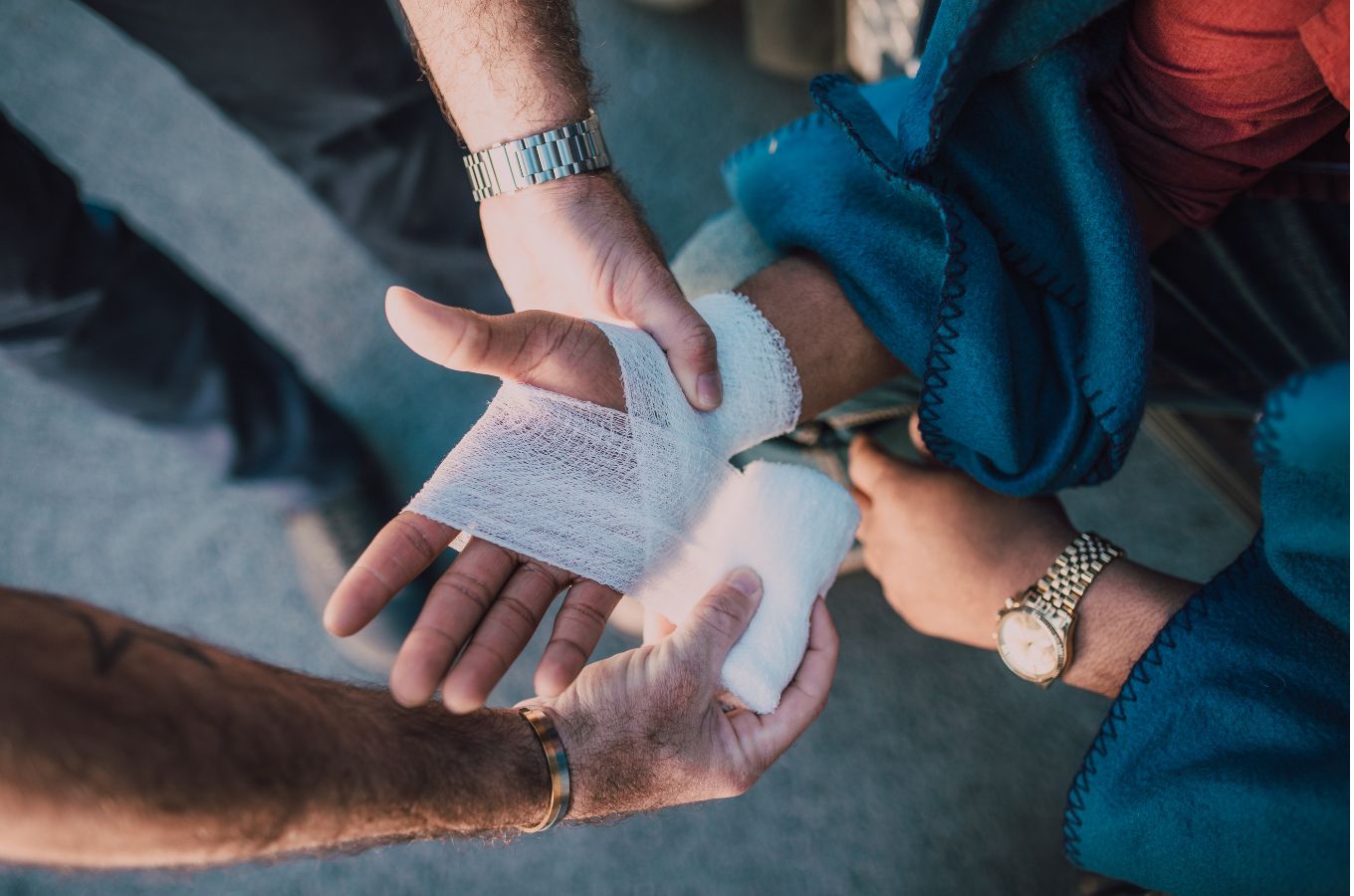 Medical staff at festivals can bandage a cut, cool you down if you have heat exhaustion, and much more. (Photo by RODNAE / Pexels)
It takes a village — some might liken it more to an army — to present a music festival. Fans are familiar with the artists, of course, and probably also notice the ticket scanners, security guards, and trash collectors along the way. But often unnoticed, until you need them, are the medical personnel who are on hand just in case. Large festivals hire a team of doctors, nurses, EMTs, and other professionals to handle emergencies, from heat exhaustion and falls to drug overdoses to heart attacks. In this article from The Washington Post, learn how festival medical teams equip their tents and get to the people who need them. And next time you're at a festival, be sure to note where the medical tent is and give those folks a friendly wave when you walk by. Hopefully that's all the interaction you'll have with them.
Anytime Tanya Tucker makes an entrance, it's a big one. But sometimes she outdoes even herself. For her performance at the Grand Ole Opry last Friday, she came onstage riding a black horse and singing "Kindness," from her new album Sweet Western Sound (ND review), from the saddle. It's believed to be the first time a horse has been onstage at the Opry it its nearly 100-year history. Tucker and that horse, a Friesian stallion named Lauwe the Magnificent, are well acquainted. She also rode him through the streets of Nashville in April on the same day it was announced she was to be inducted into the Country Music Hall of Fame. Learn more about Tucker's history with horses and how her grand Opry entrance came to be in this coverage from Billboard.
While country music has never been and still isn't on the vanguard of diversity, acceptance, and taking care of its people who don't conform to old ideas, it's changing, slowly but surely. For Pride Month, this article from Rolling Stone talks to Brandy Clark, Adeem the Artist, and others about their experiences as LGBTQ+ country artists and charts some of the big moments in the genre lately that signal that old-fashioned bigotry is starting to fall out of favor.
A concert next month in Nashville will benefit MusiCares and Covenant Heals, a support organization for the staff and families of The Covenant School, site of a mass shooting in March that killed three 9-year-old children and three adults. Hosted by 16-year-old musician Grace Bowers, the July 10 concert at The Basement East will also feature Butch Walker, Devon Gilfillian, Daniel Donato, Erin Rae, Kyle Tuttle, and many more. Learn more about the event here, and check out a related GoFundMe here.
WHAT WE'RE LISTENING TO
Here's a sampling of the songs, albums, bands, and sounds No Depression staffers have been into this week:
Melody Walker and Mercy Bell – "Jesus Was a Drag Queen"
Queen Esther ­– "All That We Are"
Joshua Ray Walker – "Cuz I Love You" (Lizzo cover), from his new album, What Is It Even?, coming in August
Malin Pettersen – "Cry If I Want To"
Mary Chapin Carpenter – "The Moon and St. Christopher"
Robert Ellis – Yesterday's News
Andrew Gabbard – Cedar City Sweetheart
Lone Piñon – Días Felices
Eliza Gilkyson – "Here Comes the Night," from her new album, Home, coming June 23
Lydia Luce – Dark River
Over the Rhine – Ohio
GracieHorse – L.A. Shit
Black Legacy Project – "What Is the Color of the Soul of a Man?" from their new album, Black Legacy Project Vol. 1, coming in August
---