BONUS TRACKS: A Flood of Festivals, Music Docs, and More
---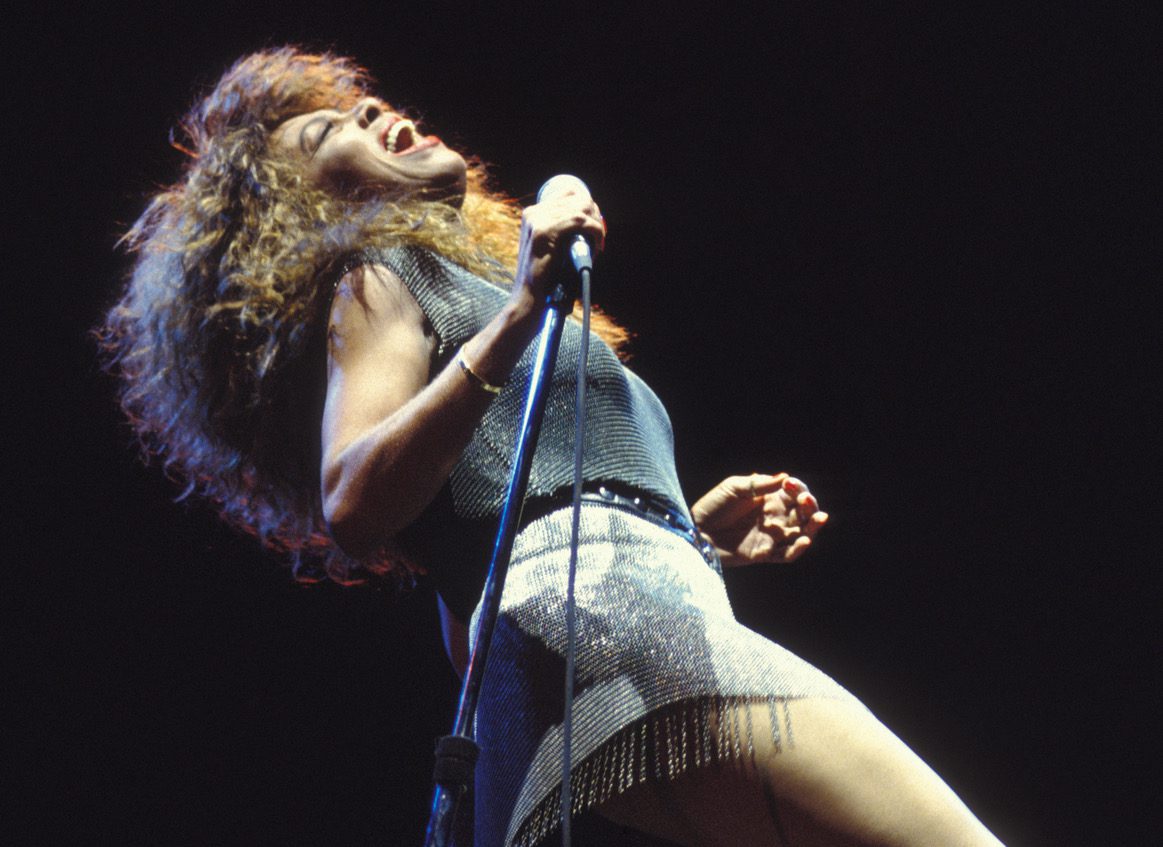 Tina Turner performs in Versailles, France, in 1990. (Photo by ARNAL/Gamma-Rapho via Getty Images/HBO)
This week has brought a flood of festival announcements — and a lot of crossed fingers that these large events will be able to go on safely in just a few months. The biggest is Bonnaroo, which usually brings around 80,000 people to Manchester, Tennessee, just as the Deep South summer really gets broiling in June. This year's version will happen Sept. 2-5 with a lineup that, as usual, spans genres and packs surprises into the both the big and little type on the poster. Also coming back to the calendar is the Bristol Rhythm & Roots Reunion, happening Sept. 10-12; DelFest in Cumberland, Maryland, running Sept. 23-26; and AmericanaFest in Nashville Sept. 22-25. None of these events' announcements or websites mention any particular COVID-19 precautions (except for Bonnaroo's precaution of mentioning on its info page that events are inherently risky and it's your own damn fault if you attend and get sick, sucker). Perhaps September is too far away to know what "safe" will look like, or what state or local officials will require, but I'm hoping organizers are keeping their eyes on infection rates and health experts' recommendations and making plans to provide space, require masks, or do whatever's needed to keep artists and attendees safe. Surely they are, but would it be too much to say so?
Music documentaries have been a hot commodity on TV streaming services lately, including Tina, a new film about the life and music of Tina Turner now airing on HBO Max (here's a review and summary from Slate). Coinciding with the documentary's popularity, Rolling Stone has updated a 2014 article pointing out that Turner's solo career could well have gone in a country direction — her solo debut was 1975's Tina Turns the Country On!, an album of country covers, including Kris Krisofferson's "Help Me Make It Through the Night" and Dolly Parton's "There'll Always Be Music." Speaking of Parton, starting Wednesday Netflix will air Dolly Parton: A MusiCares Tribute, the concert honoring Parton's selection as the music industry nonprofit's 2019 Person of the Year. The show includes a performance from Parton herself, as well as from guests Katy Perry, Leon Bridges, and Yolanda Adams, to name just a few. More info and the concert trailer here.
Backline, the nonprofit that connects those in the music industry to mental health and other resources we first told you about when it was launched in 2019, is presenting a Twitch livestream on April 10 titled Set Break to highlight mental health struggles among artists and live music workers one year into the pandemic's touring shutdown. Along with music from Black Pumas, Lake Street Dive, Ben Folds, Larkin Poe, Alanis Morissette, Bob Weir, and many others, the show will feature public health announcements and "immersive wellness experiences" for viewers. The stream is free, but donations will be accepted for Backline, Crew Nation, and the Sweet Relief Mental Health Fund. Backline also recently announced a partnership with the Black Mental Health Alliance that will allow both groups to collaborate on educational tools and workshops. A particular focus will be training health workers in Backline's network on meeting the challenges specific to people of color in the music industry. Backline and BMHA have also developed a survey to gauge how race and racism affect mental health in the music industry.
Finally, don't forget that today is Bandcamp Friday, when the platform waives its cut of sales, maximizing what goes into artists' pockets. If you've had your eye on some new releases, or have been meaning to buy some old favorites you've been streaming, it's the perfect opportunity!
WHAT WE'RE LISTENING TO
Here's a sampling of the songs, albums, bands, and sounds No Depression staffers have been into this week:
Rosanne Cash – "The Killing Fields"
Elliott Smith – "Thirteen"
Phoebe Bridgers – "Turned Around"
John Smith – The Fray
Sara Watkins – Under the Pepper Tree (recommended just before bedtime!)
Kishi Bashi – "Laughing With God"
Our own Best of the Month playlist highlighting new releases that came our way in March:
---