BONUS TRACKS: 2023 Record Store Day Ambassadors and the Return of Bandcamp Friday
Posted On February 3, 2023
---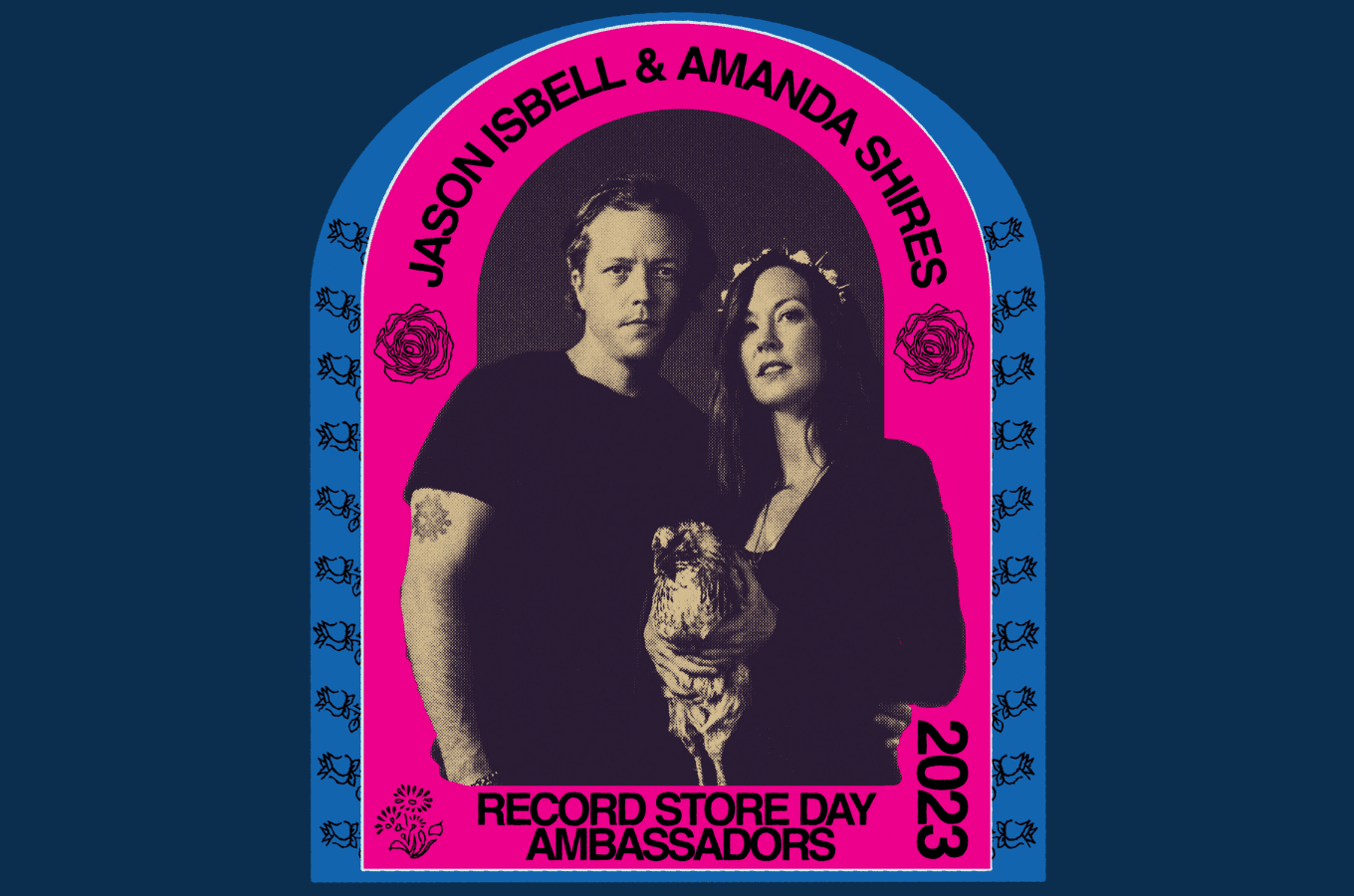 Sixteen years after its founding, Record Store Day is still going strong as a way to bring exclusive and highly anticipated titles, and thus customers, to the independent record stores that are a cornerstone of the music community. This year, Jason Isbell and Amanda Shires are serving as Record Store Day Ambassadors, helping spread the message. "We're so happy to be your Record Store Day Ambassadors for 2023," Jason says in a video announcing the couple's ambassadorship, while holding a copy of Janet Jackson's Rhythm Nation 1814 he received as a gift from Shires. "We think that record stores are very important, not only for the musicians who play in them, like Amanda did so many times this year and I have in the past, but also to communities and to people who love music and people who love art and people who love each other." The couple will release an EP titled The Sound Emporium on Record Store Day — April 22 — that contains a new song each from Isbell and Shires, a Richard Thompson cover, and a new version of a track from Isbell's 2011 album with the 400 Unit, Here We Rest.
Guitarists across the musical spectrum lamented the death of Television's Tom Verlaine last weekend. He was a towering figure in the punk world, even as he played guitar with a sensitivity more often assigned to classical or jazz players. To understand his influence, including in the roots music world, read his obit in The New York Times, or, to get even closer to the heart of it, this remembrance by Patti Smith for The New Yorker. Verlaine was 73, and died after a brief illness, according to an announcement from Smith's daughter.
After a brief hiatus, Bandcamp Friday is back! First launched in the early months of the pandemic in 2020, the monthly Bandcamp Fridays gave the full proceeds of each sale to artists on the platform. Today marks the first Bandcamp Friday of 2023, and there are more to come. The rest of the Bandcamp Fridays planned for the year are March 3, April 7, May 5, Aug. 4, Sept. 1, Oct. 6, Nov. 3, and Dec. 1. With Bandcamp based in California, sometimes time zones get confusing — when is it Friday, and where? You can visit isitbandcampfriday.com for clarity.
Who are you wearing at the Grammys this Sunday? It's sweatpants for us, but we'll be watching, and bringing you the winners in all the roots music categories (plus a few more, too). If you need a recap of the nominees, we made you a list of the categories you care about.
WHAT WE'RE LISTENING TO
Here's a sampling of the songs, albums, bands, and sounds No Depression staffers have been into this week:
Folk Alliance International's playlist of artists with official showcase's at this week's conference in Kansas City
ND's playlist highlighting new roots music released in January
Ani DiFranco – "The Knowing," a song accompanying her new children's book, The Knowing, coming in March
Hermanos Gutiérrez's Tiny Desk Concert
Jeff Tweedy – "Union Maid" (Woody Guthrie cover for the soundtrack of the movie When You Finish Saving the World)
Nefesh Mountain – "Revival" (Allman Brothers cover), from their new EP, Revival: East Nashville Sessions, coming in May
Joseph – "Nervous System"
Lizzy McApline – "Ceilings"
Kassi Valazza – "Watching Planes Go By"
City and Colour ­– "Meant to Be," from his new album, The Love Still Held Me Near, coming in March
Molly Tuttle – "good 4 u" (Olivia Rodrigo cover for Spotify Sessions)
---