Bob Dylan's "More Blood, More Tracks": A First Listen
Posted On November 1, 2018
---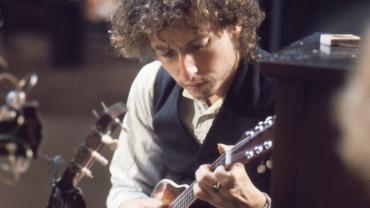 This is the one you've been waiting for.
Bob Dylan's "Official Bootleg Series" began in 1991, with Volumes 1-3: Rare & Unreleased 1961-1991. However, Biograph (1985) always felt like the first official bootleg to me. These Dylan albums have the significant distinction of being the first compiled box sets in the record business; they also supply recordings that bring listeners closely in to the creative process in the studio of a singer-songwriter often noted for his privacy and indeed unapproachability. More Blood, More Tracks: The Bootleg Series Vol. 14 contains Dylan's sessions for one of his best-known and best-selling records.
Blood On The Tracks was released in January 1975. Dylan worked on the songs throughout 1974, writing lyrics in three tiny spiral notebooks — three we know of so far, that is. Fans have buzzed about the existence of one of the notebooks for decades: The "red notebook," long part of the George Hecksher Collection at the Morgan Library & Museum in New York City, is still referred to in the singular by too many music writers and Dylanologists. Two more, also containing working drafts of the Blood On The Tracks songs, are in the Bob Dylan Archive in Tulsa, Oklahoma.
In September 1974, Dylan recorded in four days what might have been a solo, acoustic blues record at the A&R Studios in New York with producer Phil Ramone and a rotating band of musicians including Eric Weissberg and Paul Griffin (whose keyboards had helped bring "Like A Rolling Stone" to life nearly a decade before). Then, in two days in a cold Minnesota December, Dylan and a group of local Minneapolis musicians re-recorded tracks with a harder, rocking edge.
The songs of Blood On The Tracks deal with love and loss, culpability and contention, passion and pain. From its release the album was termed a "breakup record," though breaking up from whom, or what, is as opaque as any artistic project arisen from both life and imagination ever is. Dylan and Sara, his wife of nine years, had separated for a time in 1974, though they remained married until 1977. It is easy, but far too reductive, to read "Tangled Up In Blue," "Simple Twist of Fate," or "You're Gonna Make Me Lonesome When You Go" as being about any specific people. Biography and art are not so simply forced together.
For years I've enjoyed listening to "Blood On The Tapes," the bootlegged tapes of 11 tracks from the New York sessions. They give you no intimation of what was really going on, what Dylan was making at the time, and — most importantly — what his creative process was like.
The New York sessions appear on More Blood, More Tracks in chronological order, stripped of their echo wash so there seems to be no space between Dylan's voice, the microphone, and you. The Minnesota sessions retain that proximity but also pour on the power of the talented studio six joining Dylan, and the manner in which his voice rises to the occasion, proving itself the strongest instrument on the record.
People who have griped for decades that Dylan can't sing should sit down, put on headphones, and listen to More Blood, More Tracks all the way through. By the end of Disc 2, they will have changed their minds; after the third take of of "Idiot Wind" on Disc 5, they will be sitting in their chairs with their hair, tie, and lampshade streaming back like the guy in the old Maxell advertisement. Dylan can sing. He can phrase, he can croon, he can mourn, he can sky a clear tenor line above his guitar and sink to a growl or a whisper. You hear every bit of this. For those with any lingering questions about his singing abilities, I refer you to any of the takes of "Buckets of Rain"; to take one of "You're A Big Girl Now"; and to those "Idiot Winds" in all their raging glory.
Dylan is an accomplished blues performer, more so than I'd suspected. Blood On The Tracks, in September 1974, was a slow and hurting blues record. The first take of "Tangled Up In Blue" is a weary near-monotone, though nowise monotonous, with Dylan's exhausted-sounding nasal lament coupled to a twirling, swirling strummed guitar line. Minor keys pull your ears and affect your heart; the switch from "he" to "I" in the narrative augments your concern and unease. Yet when, after two soft, sometimes almost whispered, and sonically lovely takes of "You're A Big Girl Now," Dylan returns to "Tangled Up In Blue," the song has already sped up and brightened. It has almost a boogie-woogie lilt now, and his voice has taken on an entirely different sound, the weariness gone and replaced by a cowboy rap, aided by his breath channeled into a sparkling harmonica at the end. "Oh, KAY," he says happily at the end. Seven minutes and 19 seconds have shrunk to 6:38. The flip-flap, skritch-scratch of Dylan's cuffs and their buttons as he strums remain a constant in the New York sessions; it's as if you're on the front porch with him, or in front of a parlor fire late at night.
"Simple Twist of Fate" is a strong and gentle lament, Dylan's voice blasting out on "freight train," then often falling to a breath on the "fate." Once upon a time, the song was called "Snowbound." In short order it gained "4th Street Affair" as a working title, but it always included the line that would become its final name. "She was born in spring / And I was born too late" will never fade as the most nostalgic words Dylan will ever sing. Despite the desire to connect that 4th Street directly to Suze Rotolo, his New York girlfriend with whom he lived at that address and who Dylan describes in his autobiography Chronicles Vol. 1 as his first love, don't give in. The song is a composite composition of loss — we've all been there, and will be again, and Dylan has made art to which anyone can relate.
"Shelter From The Storm" debuts as a rockabilly romp, with the way Dylan's voice often goes up at the end of a line (listen for the "assured" as an example) emphasizing this. Soon the song slows and deepens to match its lyrics, rich and strange.
The acoustic version of "Lily, Rosemary and the Jack of Hearts" goes a long way toward salving my regret for never having heard this one live. Yes, I know it's too long to perform, and in the first take on More Blood, More Tracks Dylan himself stops at just over three minutes to complain that he's not going to "get through this one." But Dylan has always been a master of the ballad, that ancient form and the best way ever to tell and remember a story (Homer sang his, too, remember, and the ballad writers follow him). At first Dylan sang the ballads of others, and then began writing his own, about heroes and heroines like Emmet Till and Hattie Carroll. He moved into the realm of the imagination with thin men, the denizens of Desolation Row, and Frankie Lee and Judas Priest, and he's clearly happy here with a Western epic all his own. It plays just like a movie, as does the soon-to-be-written "Black Diamond Bay." (Those of us who love these long songs probably have them long cast in their heads, crossing up movie decades to do so: James Dean as Jack, Marlon Brando as Big Jim, Marilyn Monroe as Lily, and Karen Black as Rosemary).
"Idiot Wind," that bonfire-borne storm of a song, begins as a mild, lyric verse. "Someone's got it in for me, they're planting stories in the press," Dylan sings softly, not tired or resigned, but calm and almost peaceful. He's throwing the I Ching, and even when there hasn't been "peace and quiet for so long / It seems like living hell," this is all delivered in the gentlest way. It's a stunning progression to listen to "Idiot Wind," here, from the sweet strummed blues of the first take, to the bitterer seven-minute-plus take 3 with insert, to the full-throttle flaying of the takes on Disc 5.
"Call Letter Blues," "Spanish Is The Loving Tongue," and "Up To Me" were not included on Blood On The Tracks. The first, with its lyrics about children crying for mother and receiving the response "Mother took a trip," is too close to fact, perhaps, to have been released. Its artistic merits do not make it something more and deeper than a direct set of denials, and its recharacterization elsewhere in the working notebooks as "Bell Tower Blues" is incomplete. Dylan lifted its riff to supply the distinctive heart of "Meet Me In The Morning." "Spanish Is The Loving Tongue" is another Western, a scene that plays like film, set in a place long precious to Dylan: bordertown. He loves the spaces in between, places where lines are made and crossed, where unlikely people meet and part. Dylan had released a version of the Charles Badger Clark-Billy Simon collaboration in 1973, and it appears here as a bridge from "Tangled Up In Blue" to "Call Letter Blues."
"Up To Me" is a glory. Its lyrics twist and turn the way Dylan's words work on earlier songs like "Tombstone Blues," "Gates of Eden," and "Desolation Row," but it's a love song. If Dylan had wanted one more song on Blood On The Tracks, this could have been it, for the fit is exceptional. He didn't, choosing to stick at an even ten songs, and "Up To Me" was unreleased until 1985 (on Biograph). To me, it looks ahead to "Abandoned Love," the masterpiece Dylan had completed by July 1975, when he performed it at the Other End in New York — and which, once, was titled "Sara Part II Abandoned Love."
More Blood, More Tracks is a testament to both the best technology of the mid-1970s, when making records was a special and professional business and engineers like Phil Ramone worked with artists like Dylan, and to a man who is a perfectionist caught in the midstream of creation. If you love the album Blood On The Tracks just as it is, hear it here remastered and moving as ever. If you revel in all the different versions and rewritings of Dylan's songs (and these tracks are among those he's continued to revise the most in performance), none of the "official bootlegs" that have been released or that will be released can mean more to you. If you can't wait to read that little red notebook from cover to cover, get out your magnifying glass, and be the fly on the wall while Dylan is at work. More Blood, More Tracks felt like a love letter to Dylan's fans, as I made my way through the set, from Ben Rollins's introduction to Jeff Slate's smooth and detailed liner notes and the reproduction of Dylan's own drafts. And that was before I began to listen to the music, which will always be the best part of all.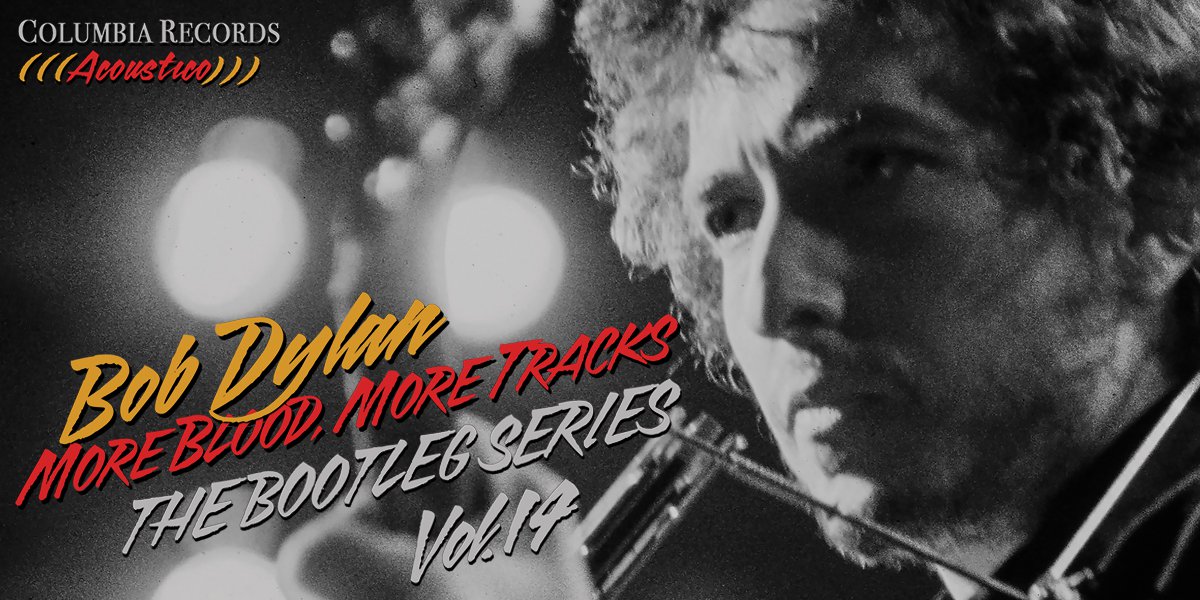 ---