BONUS TRACKS: Billy Strings' Halloween Theme and More Roots Music News
---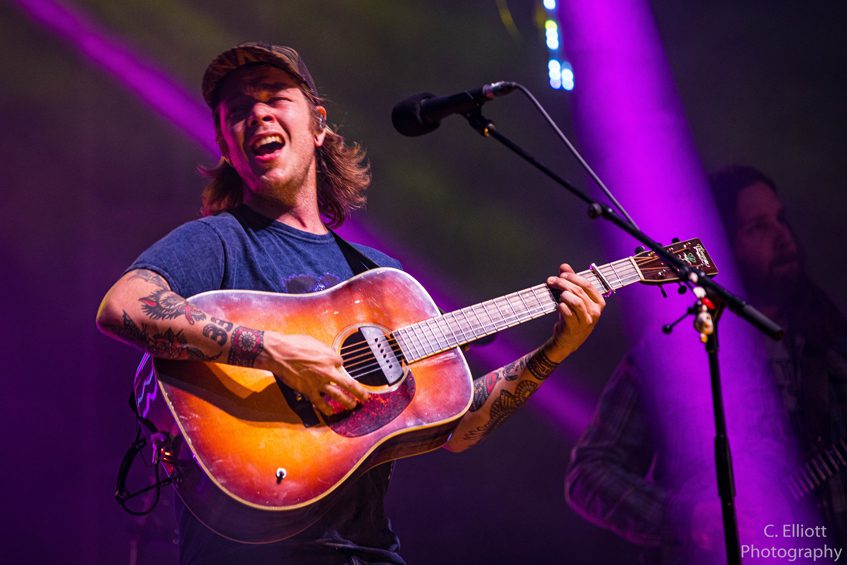 Billy Strings - Innings Festival 2022 - Photo by C. Elliott
Billy Strings' Halloween shows in Asheville, North Carolina, have taken on legendary status, with themes and costumes both onstage and in the audience during the multi-day run. After last year's The Wizard of Oz theme, Strings has announced that this year's theme for the late October shows will be "Away from the Shire" — a celebration of the world of J.R.R. Tolkien's The Lord of the Rings. All three shows are sold out, but if you want to throw on a Gandalf costume and listen to some Billy Strings tunes wherever you are on Halloween, I'd say that counts.
Growing up in Atlanta, I loved the openness of Piedmont Park, site of arts festivals, concerts, and culture in the center of downtown. It's a great place to stroll and enjoy the confluence of modern buildings and abundant nature. But it's not a great place for guns, especially when there's a crowd gathered, which is reportedly why Music Midtown, a tradition in the city since 1994, canceled the event. A recent court ruling in Georgia forbids organizers of events held on public lands to ban guns, and Piedmont Park — where Music Midtown was slated to take place Sept. 17-18 — is managed by the City of Atlanta. Read more on that, and the implications for music festivals and other cultural events in the state, in The Washington Post. (Meanwhile, the governor of my current home state of North Carolina has invited Music Midtown to relocate here; no word on whether the festival has plans to accept.)
As Eastern Kentucky mourns the lives lost and ponders next steps after the recent floods, a repository of the region's culture is frantically trying to minimize the loss of artifacts that can never be replaced. Since 1969, Appalshop in Whitesburg, Kentucky, has been a center of Appalachian arts and culture, hosting plays, broadcasting music and news on its radio station, and caring for musical instruments, film, photos, and more in its archive. Much of Appalshop was under several feet of water during last week's flood, and now workers are shoveling muck and trying to mitigate mold to save as many items as possible, even as they also help raise money for aid groups in the region. Read more about Appalshop's role in the region and see photos of their current plight in this piece from The New York Times.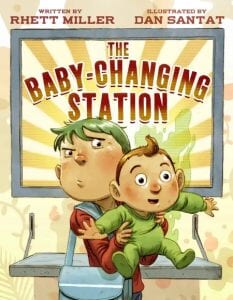 As if leading the iconic Old 97s and piloting a successful solo music career, plus hosting the creativity-themed Wheels Off podcast, wasn't enough, Rhett Miller this week published his second children's book. The Baby-Changing Station tells the story — in rhyme — of a big brother who's not a fan of his family's new addition and decides he'd like to trade him in. Like Miller's previous book, No More Poems, The Baby-Changing Station is colorfully illustrated by Dan Santat and published by Little, Brown, and Co. Miller's next solo album, The Misfit, comes out Sept. 16.
There's plenty of slime in the music industry, especially at the top tiers, but former Warner Bros. Records CEO Mo Ostin always had the music in mind. Ostin died last weekend at the age of 95. Under his leadership, Warner labels signed Frank Sinatra, Sammy Davis Jr., Joni Mitchell, The Grateful Dead, Madonna, and R.E.M. After a split from Warner, Ostin helped form DreamWorks Records and took chances on then-new artists like Rufus Wainwright and Elliott Smith. Read more about his career, and the staggering array of artists he uplifted, in this remembrance from The New York Times.
WHAT WE'RE LISTENING TO
Here's a sampling of the songs, albums, bands, and sounds No Depression staffers have been into this week:
Stillhouse Junkies – "Never Going Back Again" (Fleetwood Mac cover), from their new album, Small Towns, coming in September
Watkins Family Hour feat. Madison Cunningham – "Pitseleh" (Elliott Smith cover), from their new album, Vol. II, coming in August
The McCrary Sisters – "Shake It Off," featuring the late Deborah McCrary
Natalie Duffy – "Baby Boy"
Drew Taubenfeld – "Warning Lights"
Austin Leonard Jones – "Back to Black Lagoon"
Alison Krauss – Forget About It
Mipso – "Modern Love" (David Bowie cover)
Bella White – "The Way I Oughta Go"
---