Ben Folds Announces New Album, 'What Matters Most'
Posted On February 15, 2023
---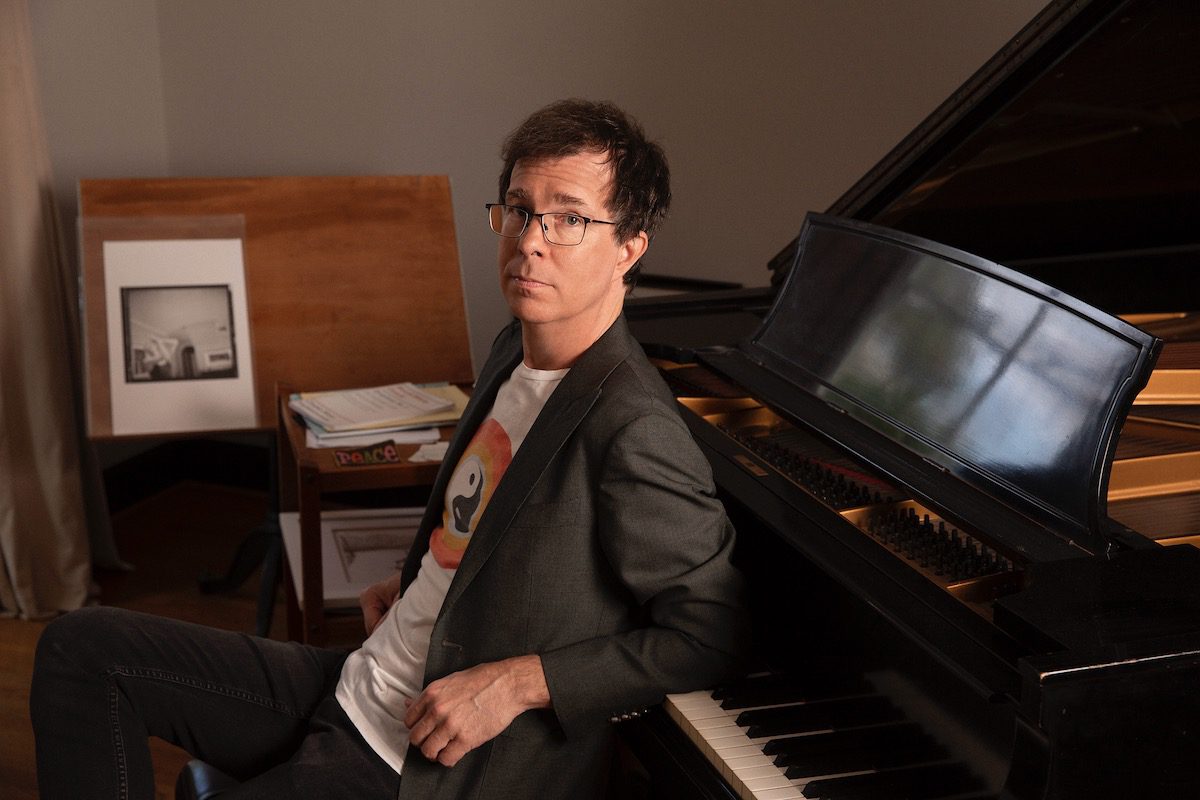 Ben Folds (photo by Alysse Gafkjen)
While Ben Folds has been busy with a wide array of musical projects in the past decade or so, it's been a while since we've heard him tap back into his singer-songwriter side — but that wait is about to be over.
For What Matters Most, his first studio album since 2015's collaboration with string ensemble yMusic, Folds has created 10 songs that together tell a story and examine some heavy aspects of modern life with his signature insight and wit. The album will come out June 2 via New West Records.
"I come from the vinyl era, and this perhaps more than any record I've made is a true album," Folds said in a press release announcing What Matters Most. "There's a very specific sequence and arc to each side, all building up to this almost surreal positive finale, and that structure was really important to me."
After becoming a household name as Ben Folds Five with radio hits in the 1990s, including "Brick," "Army," and "Song for the Dumped" — Folds went solo in 2001. He composed and performed a piano concerto with the Nashville Symphony and Nashville Ballet in 2014, and in 2017 he became artistic adviser to the National Symphony in Washington, DC, curating symphonic performances that featured contemporary artists. His first memoir, 2019's A Dream About Lightning Bugs, was a bestseller, and a second book is in the works. His photography has been featured in galleries in the US and Europe, and he's landed roles in movies and television.
But music — songs he's written, specifically — appears to be his focus for the near future, with tour dates spanning the US and Europe from March through the end of the year.
"It can be difficult jumping back and forth from one discipline to another," Folds shared in the announcement, "but you learn so much from moving between worlds and collaborating with so many different kinds of artists. I performed some of the songs on this record with the National Symphony Orchestra before I finished recording them for the album, and that context gave me so much insight into how I wanted to handle them in the studio."
What Matters Most features guest contributions from singer-songwriters dodie and Ruby Amanfu and modern folk duo Tall Heights and was co-produced by Folds and Joe Pisapia.
The first single from What Matters Most is "Winslow Gardens," which you can hear below:
Here is the track list for What Matters Most:
But Wait, There's More
Clouds With Ellipses (feat. dodie)
Exhausting Lover
Fragile
Kristine from the 7th Grade
Back to Anonymous
Winslow Gardens
Paddleboat
What Matters Most
Moments (feat. Tall Heights)
---