Are Cassettes Making a Comeback? Why Yola, Lilly Hiatt, and Others Are Feeling the Format
---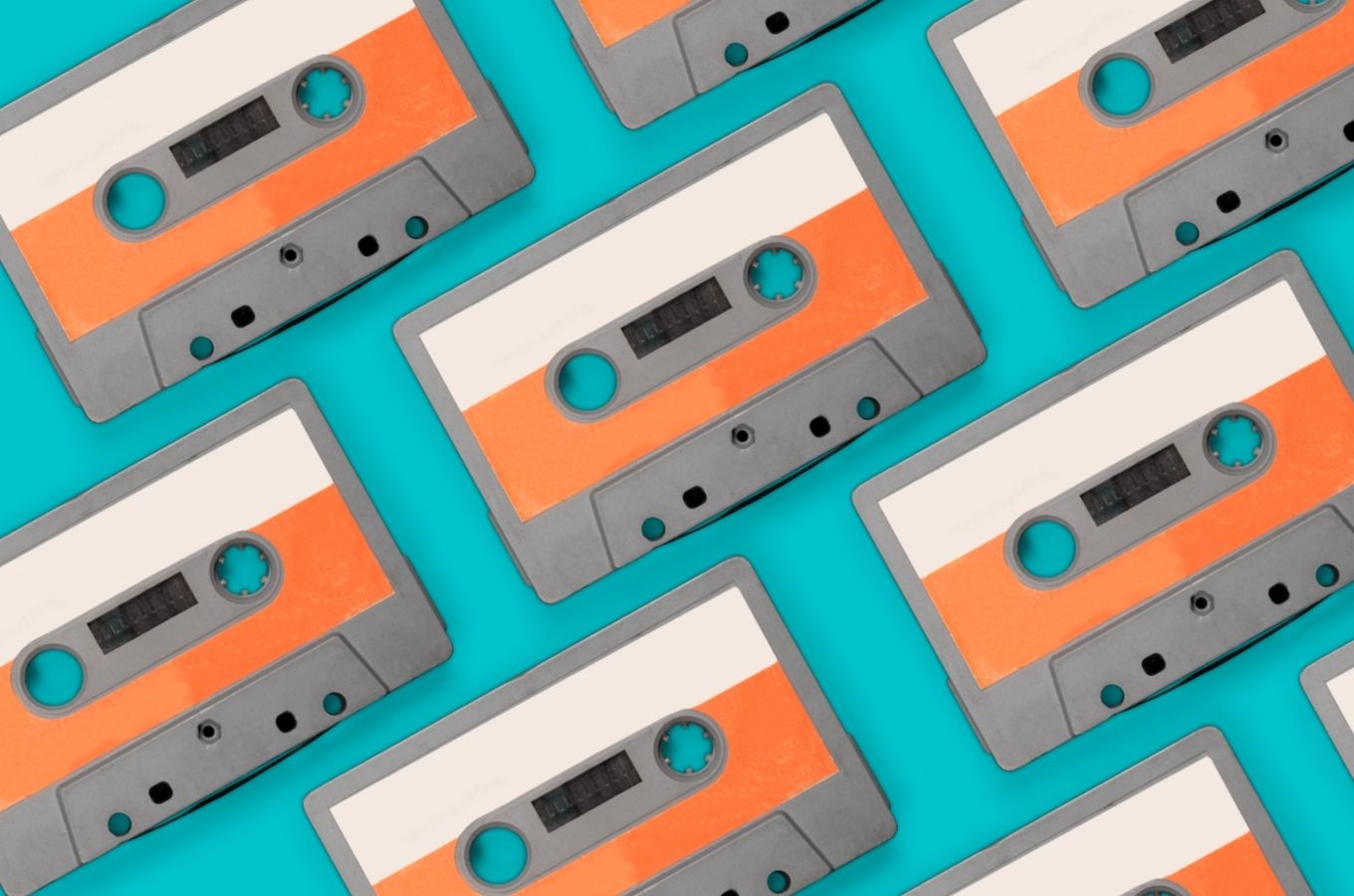 Perhaps improbably in this technological age, cassettes are back, re-emerging from the 1980s and '90s as a format some artists are using — alongside others — for new releases and reissues.
For some, the idea comes from record labels, who broach the idea as a way to offer something physical at a time when vinyl manufacturing is facing lengthy delays. And some embrace the retro cool factor and the power of returning to music in a tangible medium. For independent artists, tapes are a pretty cheap and accessible way to DIY.
"To be able to release the album in as many mediums as possible is just cool and really fun," says British singer-songwriter Yola, who was presented with the option by her label for her latest release, last summer's Stand For Myself.
A Format of Freedom
Many remember cassettes for their hiss and tendency to unravel, and of course the need to rewind and fast forward. But others cherish them as a symbol of freedom. Dutch engineer and inventor Lou Ottens revolutionized the culture of listening forever when he unveiled the cassette in 1963. For the first time, not only could you listen to music on the go, but you could make your own mixes, and duplicate them, which spurred a long-lasting culture of DIY music-making and recording that persists today.
The '70s brought the tape deck to the car, and by the '80s and '90s, the cassette defined the culture of listening and sharing music. A 1983 article in The New York Times lauds the first portable listening device, Sony's Walkman, sounding strangely similar to the iPod's reception decades later.
"Nobody could have foreseen at the time that the new gadget would quickly grow into an international craze, a new way of experiencing music, and an occasional traffic hazard. Nor could anyone have predicted a technology that since then has opened the way to even further miniaturization."
The article aptly concludes, "Speaking of mutational change — it's happening fast."
Cassette sales increased steadily from their arrival on the market in 1973 though the late '80s, according to data from the Recording Industry of America, dominating the market between 1984 and 1989. But everything changed when the CD emerged in the 1990s. The crisp-sounding CD sound eventually killed cassettes almost entirely.
But in recent years, artists and listeners have been taking another look at cassettes, even amid so many sonically superior options.
Artists like Yola have returned to cassettes not for sound revival, but for memory revival. She made cassettes part of her Stand for Myself album release because she remembers them as a form of freedom.
"We didn't have that stuff called money," she recalls of her youth in Bristol. "Cassettes were my first resource when it came to music." She would use tapes to record the fleeting musical moments she heard on FM radio and TV shows like Flava, which brought American hip-hop and rap to the other side of the pond. "I would hover over a blank cassette on the tape deck, trying to snap off the end of the song before the talking starts," she continues. "The ability to repeatedly listen to and imbibe all of that music … wouldn't have happened without the cassette tape."
Dubbing empowered her to connect songs like Bjork's "It's Oh So Quiet" to A Tribe Called Quest's "Midnight Marauders." The idea that the mixtape "didn't have to be anything other than music you like, for your own pleasure," she says, planted the seeds for her genre-bending music career.
Sometimes, the music is a perfect fit for the medium. That and a DIY spirit are behind Lover's Song Mix, the solo debut from Dr. Kinsey — Kinsey Lee of indie folk band The Wild Reeds — that was released exclusively on cassette last summer.
"My new (old) LeBaron convertible has a cassette deck and I have a great cassette collection. As I was driving along I thought, 'You know what really hits in this car? Pavarotti. Why don't I make a mixtape that's themed for a convertible?'" says Lee. And she did, from scratch. She took to New Orleans' musician Duff Thompson's bedroom recording space along with singer-songwriter Steph Green to lay down "Lover's Song" with what was in reach — spoons, lighters, an old amp, and a drum machine app. From the process of recording the song, mastering the tape with a pal's duplicators, and packaging with bandmate Mackenzie Howe, the tape project was truly DIY.
A Leap Forward in Quality
Nostalgia aside, the choice to release a project on cassette can have a practical angle, too, for artists and labels alike.
"There's been huge vinyl manufacturing delays in the past couple of years, which has caused big problems for labels and artists," says Neal Birnie, chief music officer at RecordingTheMasters (RTM), one of the last-standing analog tape manufacturers. Cassettes "have offered a way for independent artists who want to release a physical product alongside a digital release," he explains. "They can get a cassette made in 10 days rather than waiting nine months for vinyl."
Even for audiophiles committed to the high fidelity of vinyl, or to listeners who would rather have the smoother experience offered digitally, there's still a place for cassettes.
Birnie also runs record label Night Dreamer, which specializes in direct-to-disc recordings out of their analog studio in Haarlem, Netherlands. In search of the best quality magnetic tape on the market, Birnie found RTM's two cassette models, the FOX C60 and FOX C90. "Blown away" by the quality, Birnie started making versions of his label's direct-to-disc vinyl sessions on cassettes as well. "​​We effectively cut the reel-to-reel tape, so the quality is incredible, it's studio quality." The blank tapes you might buy on eBay, for example, are "low quality stock from the '80s," Birnie says, but companies like RTM that still manufacture tape are making cassettes that sound far better than they used to.
Birnie and RTM have since joined forces to expand RTM into the world of music distribution. Last year, in partnership with Think Indie Distribution, RTM re-issued Avett Brothers' Emotionalism and JD McPherson's holiday album Socks on cassette for Record Store Day Black Friday.
Demand from artists and fans for better sound is what has changed the quality of tapes made today, says Steve Stepp, president of Missouri-based tape manufacturer National Audio Company. "There's no comparison with what's available from 20 years ago to what's available now. Tape companies were capable of making good products but didn't have to, the market wasn't that demanding."
Neither Birnie nor Stepp would argue that cassettes are superior to vinyl or even digital streaming, in terms of sound quality, but the choice to release a warm-sounding cassette has become an analog addition to those higher fidelity forms.
Like Yola, singer-songwriter Lilly Hiatt grew up with analog music — and never really grew out of it. She was devastated when her car cassette player recently broke, and she still listens to vinyl for hours most nights. Born into a music family where vinyl and cassettes were plentiful, she took to cassettes to create her own music from the age of 6.
"When I was really young I had a little cassette player and I was obsessed with it," she recalls from her home in Nashville. "I sat by it and listened to tapes all the time. I had a Vanessa Williams tape and found a way to record myself singing over her. I did a lot of tape recording and would get a blank tape and record from one player to the other."
Years later, she's still excited about tape, pulling her past into the present by releasing a cassette version of her 2021 album, Lately. "When you get to hold that little tape, it feels different than the CD, it's got a little weight to it. You get to hold it, you get to look at it. I looked at my little tape and said these are cute as hell! It's fun and it's warm. It sounds warm and Lately is a warm record."
For Yola, whose album was also released to streaming platforms, CD, and vinyl, audio quality wasn't the guiding factor for offering it in cassette format. "So many people just absolutely loved their tape decks," she says. "It wasn't an HD sound-quality situation. There was something nostalgic about it."
Even the inconvenience of tapes holds a bit of charm now to fans of the format. Unraveling tape, weird noises, and warping and breaking were part of the experience, as was the use of the No. 2 pencil, luckily still in production, to set things straight.
"Everybody knew to make sure you have a No. 2 pencil knocking about," Yola says. "If it catches or starts chewing up your mixtape, that's going to be really sad."
But as Yola points out, our current forms of listening aren't seamless either. Even with the best-intentioned setups, sometimes Bluetooth won't connect and we end up listening through our phone speakers.
The good news is we don't have to choose between analog and digital anymore. Offering fans a tactile, cost-effective option in addition to streaming and vinyl might explain why artists like Billie Eilish and Olivia Rodrigo, born well after the golden age of cassettes, are on board. And so are their fans. Rodrigo's 2021 release, Sour, reached No. 1 on a list of best-selling cassettes from the Official Charts Company in the UK, where cassette sales were up 19% between 2020 and 2021.
"There are generations who have never experienced this tape form before," says Birnie. "We've got to take a step back and think, 'Remember when you were that excited about seeing a tape for the first time?' That's happening again. It's super special. It's this physical thing where you need to operate it. You can see things happening and moving inside. And it's exciting to do that. We're now in this world where the digital and physical can live together harmoniously."
---