An Indie Folk Primer (feat. William Fitzsimmons, James Vincent McMorrow & City and Colour)
---
As the host of The Coffeehouse on Pittsburgh's WYEP-FM, I am tasked with providing the Sunday morning soundtrack for listeners who value independent, non-commercial radio. For many, Sunday morning is a time of reflection and relaxation. Often, I receive calls from listeners who are drinking coffee and doing the NYT crossword, getting ready for church, or doing laundry and other household chores. The common theme of these conversations is a general feeling of contentment and contemplation.
While we often need to be energized and in a rush, it seems as if Sunday mornings are still an opportunity for many of us to recharge. With that in mind, I often sprinkle "indie folk" into the mix of music I play, as it is the perfect complement to early Sunday mornings. By "indie artists," I mean those who generally produce non-mainstream music, independent of major record labels.
Indie folk's entry onto the musical landscape as a genre dates back to the 1990s and the rise of independent labels. Suddenly, it wasn't just the major labels making an impact, but indie labels and artists that found success through constant touring, coinciding with the rise of the Internet. No longer did musicians need to have the corporate music machine behind them, as accessibility to music grew exponentially.
A prime example of the classic indie folk artist is Ani DiFranco. A singer/songwriter with grit, Ani is a poet, advocate and a CEO. Starting out in her teens, Ani sold dubbed cassette tapes from the trunk of her car following shows. Eventually, she formed her own label, Righteous Babe Records (this is one of the most amazing success stories in the independent music cannon). Beck was another artist who began in the indie-folk scene, but has since become a major part of the established musical landscape. Despite the fact that he's now supported in full by a major label, his music maintains that "indie" folk sound, as displayed on his most recent release, "Morning Phase" (2014).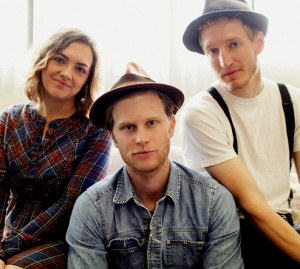 Interestingly enough, TV shows, movies and commercials have given indie music its greatest exposure over the past two decades. The Lumineers may have never found the mass audience they now enjoy without having been featured on the Bing commercial. An overwhelming number of artists were first exposed to the masses by "Grey's Anatomy." How many artists have iPod commercials to thank for their mass appeal?
So, why do advertisers often choose independent players over established acts? The independent artists are less concerned about "commercializing" their work, instead preferring exposure to as wide an audience as possible. And often these artists charge significantly less for the rights to their songs.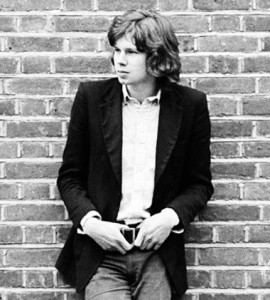 Not all indie folk artists produce relaxing, mellow songs; some make music that's quite gritty and energizing. But for the purposes of The Coffeehouse playlists, I'm going to focus on three artists that epitomize the gentler side of indie folk. They share many of the same qualities as three indie pioneers: Nick Drake, Jeff Buckley and Elliott Smith (sadly, none of whom are still with us). The music of these newer artists embodies the quietness and introspective vibe of Drake, the often dramatic appeal of Buckley, and the grit and juxtaposition of Smith's lyrics versus his melodies.
William Fitzsimmons hails from the Pittsburgh region, and makes his days now in the Windy City. Much of Fitzsimmons' work is largely biographical in nature. He produced his first two albums in his home studio and has since produced four studio albums, including the 2011 release "Gold in the Shadows," which features Julia Stone's vocals on "Let You Break." (Leigh Nash of Sixpence None The Richer sings on an alternate version of the song.)  While not overtly religious, Fitzsimmons is a graduate of the Christian school Geneva College, and (like Iron & Wine), he sprinkles religious allusions throughout his music. You may be familiar with his songs, courtesy of TV exposure; they've been featured on "Grey's Anatomy," MTV's "Teen Wolf" and "Brothers and Sisters," to name a few. His latest album, 2014′s "Lions," was produced by Chris Walla of the band Death Cab for Cutie. It features "Hold On" and "Fortune."
Here's a great introduction to William Fitzsimmons and his album "Lions":
James Vincent McMorrow is an Irish singer/songwriter who has just released "Post Tropical" (2014), the much anticipated follow up to his 2010 debut, "Early in the Morning." Through McMorrow's own admission, "Post Tropical" requires attention and engagement … perfect for early Sunday mornings (as was his debut album). Maybe that's what first strikes you about indie folk artists: they appear to produce beautiful background music. BUT, when you are able to focus and truly listen, you find they provide much more meaning and depth, in an unobtrusive way. "Post Tropical" is a similar expansion of sound, along the lines of Iron & Wine's career progression. Also, an easy way to be introduced to new artists is via cover songs. McMorrow's version of Steve Winwood's "Higher Love" is a wonderful cover, as it features his unique sounds, yet it's also familiar enough for those who are fans of the original (though not on "Post Tropical").
Here's the first single from "Post Tropical:" "Cavalier":
City and Colour is primarily Canadian singer/songwriter Dallas Green (much like Iron & Wine is Samuel Beam). What began as a side venture during his days with Alexisonfire (since defunct), City and Colour is now Green's sole project. His fourth studio release was 2013's "The Hurry and the Harm." While similar in vocal pitch to McMorrow and Fitzsimmons, City and Colour exhibits a more rootsy and hooky sound. Imagine this is Sunday morning after your coffee has kicked in a bit — that's how Dallas Green's music might perk you up. While his most recent album is a solid effort, "Bring Me Your Love" (2008) and "Little Hell" (2011) are essential albums in his catalog.
Check out "The Girl" from the "Little Hell" album:
These are three artists I value; they are a constant on my personal playlist. But they represent just a small slice of the indie folk music scene (see my more comprehensive list below). Each and every Sunday I have the privilege of helping new artists find an audience and exposing listeners to deeper album cuts of classic or more commercially-oriented albums. Being the host of The Coffeehouse allows me three solid hours with just my coffee, my listeners, and the music that matters.
Join me Sunday mornings from 8:00am- 11:00am (EST) on 91.3-FM (in Pittsburgh) or anywhere in the world at  www.wyep.org
Establish indie folk artists: Band of Horses Devendra Banhart Beirut Andrew Bird Bon Iver / Justin Vernon Bright Eyes / Connor Oberst The Decemberists DeVotchKa Dr. Dog Edward Sharpe & The Magnetic Zeroes Feist Fleet Foxes / Father John Misty Jose Gonzalez / Juniper Grizzly Bear The Head and the Heart Iron & Wine Jenny Lewis / Rilo Kiley Damien Jurado The Lumineers The Mountain Goats Mumford & Sons Alexi Murdoch Of Monsters & Men Sufjan Stevens M. Ward
Up-and-coming indie folk artists: BOY Boy & Bear Basia Bulat Cold Specks Deer Tick Johnny Flynn Horse Feathers Gregory Alan Isakov Jaymay Kings of Convenience Lissie Rebecca Loebe Lost in the Trees The Low Anthem Laura Marling The Mynabirds Okkervil River The Staves Angus & Julia Stone The Tallest Man on Earth Thao with the Get Down Stay Down Sharon Van Etten Vetiver Villagers The Watson Twins Wye Oak
Post originally appeared on The Hip Quotient
---