'An Emotional Lightning Rod': Jeff Buckley's 'Grace' at 25
Posted On August 22, 2019
---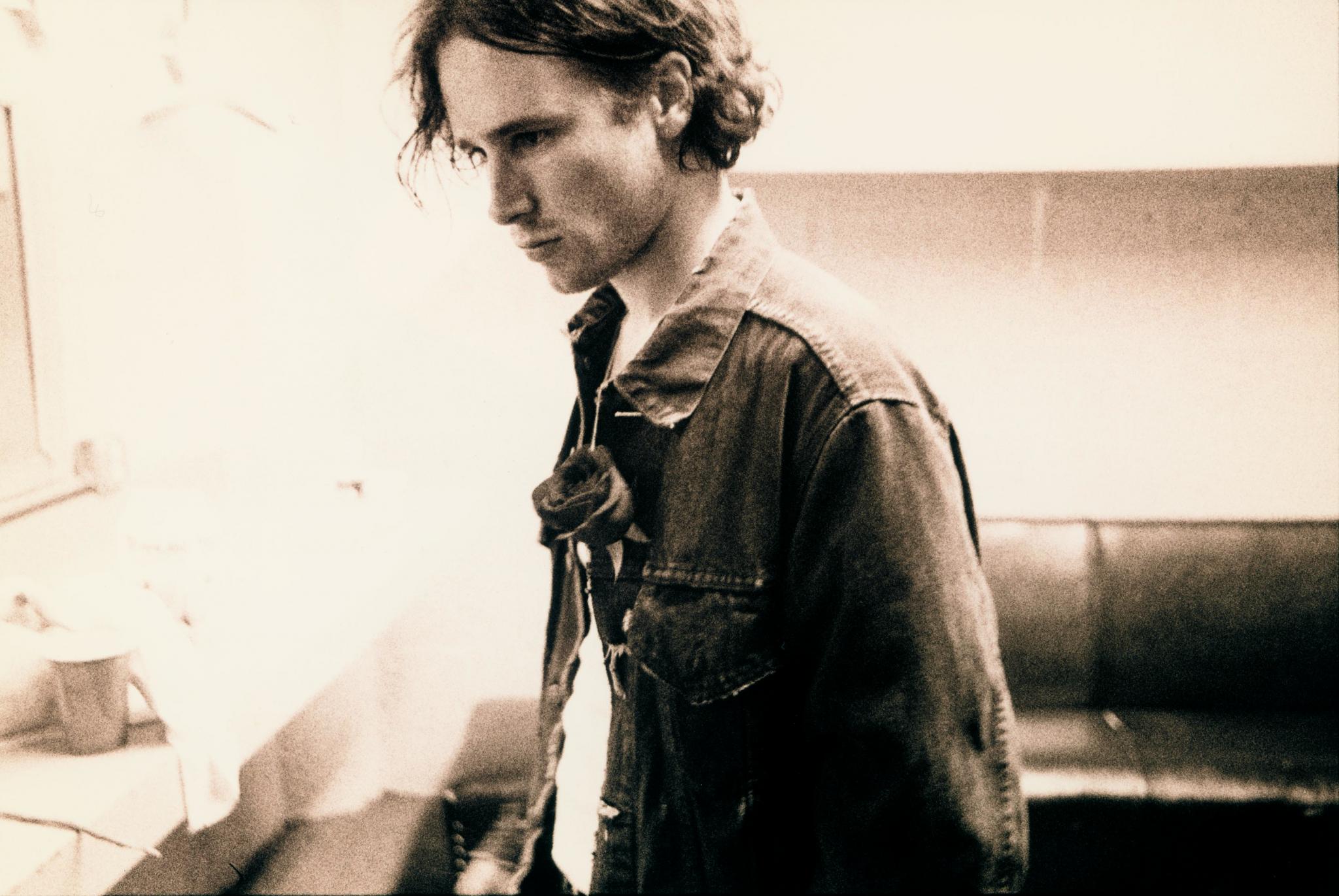 Photo by Merri Cyr / Sony Music
Grace is 25 years old. Jeff Buckley's debut is gorgeous and heartbreaking, ambitious, daring and eclectic, and, as the sole studio album released during his short life, the only fully realized vision of the artistic brilliance he possessed.
With the expectation that his first LP was the starting point of an iconic recording career, Columbia Records released Grace on Aug. 23, 1994. Entertainment Weekly deemed it "stunningly original" and "too good to be true." Greg Kot of the Chicago Tribune heralded Buckley's voice as having "a soulful intensity that sends chills." Peers and legends such as Jimmy Page and Robert Plant, Paul McCartney, Bob Dylan, David Bowie, and Chris Cornell were effusive in their praise of the album and of Buckley's tremendous gifts as a singer, guitarist, and composer.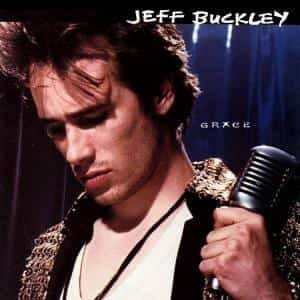 Others were not so kind. Rolling Stone lauded his ambition, but gave Grace a three-star review that featured the one of the poorest-aging opinions in the magazine's history: "The young Buckley's vocals don't always stand up: He doesn't sound battered or desperate enough to carry off Leonard Cohen's 'Hallelujah.'" And Robert Christgau, the "Dean of American Rock Critics," gave it a C rating and lampooned the hoopla surrounding Buckley by writing, "Let us pray the force of hype blows him all the way to Uranus."
But those less-than-stellar reviews engaged with Grace on the same terms as the glowing ones — that this was the starting point for an artist with sky-high expectations, talent, and potential. Buckley's horrific drowning death at age 30 in the Wolf River, an offshoot of the Mississippi, in 1997 ensured it was also his end point. But between his own passing and the passage of time, Grace has only grown in stature.
In 2014, the Library of Congress added Buckley's "Hallelujah" to the National Recording Registry. Rolling Stone, walking back its prior opinion, ranked the track 259th in its 500 best songs of all time in 2003 and put Grace at 303 in its top 500 albums list the same year. Over the past decade, essentially every music publication of note has included Grace on its list of both top releases of the 1990s and overall albums.
A Vessel
The son of prodigiously talented folk-jazz singer/cult icon Tim Buckley and Mary Guibert, Jeff arrived at music without the guidance of the father he met only once before Tim's death in 1975 from a drug overdose. While a cornerstone of his legacy is his gorgeous, multi-octave voice, Buckley's first passion and pursuit in music was the guitar, where he was drawn to the sounds of Led Zeppelin and jazz fusion.
After spending the latter half of the 1980s kicking around as a guitarist in various jazz, metal, punk, funk, reggae, and R&B bands, Buckley began to pursue his own songs. In 1991 he attracted industry attention when, accompanied by guitarist Gary Lucas, he made his public singing debut at a tribute show for his father.
From there, Buckley's career trajectory changed. After collaborating with Lucas for a year, he went out on his own and became part of the New York City café scene. These shows, later documented on Live at Sin-é, became part of his legend, featuring both his original tunes and an eclectic mix of fare made popular by Nina Simone, Billie Holiday, Judy Garland, and Bad Brains.
These café shows regularly attracted record executives and power players, and in October 1992 Buckley signed a three-album deal with Columbia Records. The label had high hopes that Buckley's brilliance would quickly reveal itself to a wider range of fans. The thinking was that he'd succeed labelmates Bob Dylan and Bruce Springsteen as someone who would flourish into the finest singer-songwriter of his generation and compile a legendary body of work.
For the band that helped record Grace and toured with him in support, that brilliance was apparent from the beginning.
"This might sound stupid, but I don't give a shit," his former drummer Matt Johnson says. "But one time when we were playing, something about his voice went through my body. It was an entirely metaphysical moment where something supernatural happened.
"The man was one of the most extraordinary musicians to ever live," he adds. "Jeff was this lightning rod of the tone and tenor of all the human emotion in a room. He had this ability to act as an emotional lightning rod, and I always thought he'd hopefully become a vessel for that."
Saving 'Grace'
Johnson first met Buckley in summer 1993 and within a couple of months was recruited to be the drummer for the Grace recording sessions. Though the then-23-year-old had had some session and recording experience, Johnson had never worked on a project of this scale before. As he looks back on the experience, Johnson thinks his youth and relative inexperience played a large part in why Buckley wanted him in the band.
"Jeff seemed to be confident he could get what he needed from this ensemble," he says. "We were young and, in my case, had a lot of insecurities. I think he wanted that — he didn't want session musicians, he wanted the transformation younger players would bring and create a snapshot of that."
While Johnson recalls that "the stakes felt high" and there was a "sense of importance of Jeff" to Columbia, he doesn't remember the process of creating Grace as particularly laborious or fraught. Part of this can be attributed to the calming nature of producer Andy Wallace, who had previously worked on Nirvana's Nevermind, Run-DMC's Raising Hell, and multiple albums by Slayer, and his ability to nurture the creative process.
Johnson also attributes a large part of that to Buckley's multi-instrumental capabilities, uncanny ear, instincts, and efficiency. Because of that, it only took about a day per song to lay down the non-vocal elements.
"I thought he was a very good collaborator, bandleader, and mentor," Johnson says. "Jeff understood how to both be an individual musician, while also still keenly aware of how to be part of an ensemble.
"His listening was a very powerful thing to be present for," Johnson continues, comparing Buckley's auditory capacity to that of composer Johann Sebastian Bach. "It could be textures, entry points, Jeff just knew how stuff should be held together. He could get a pairing of two basic opposites and it'd sound idiosyncratic and perfect."
While Johnson was there for the entirety of the recording process, Michael Tighe came into Buckley's band at the tail end of the sessions. The guitarist had met Buckley through a mutual friend in high school and the two had jammed on and off. As Buckley closed in on completing Grace and was putting together his touring band, he reached out to his friend.
Much like Johnson, Tighe was impressed by Buckley's ability to absorb so many influences and styles, then translate it into his own work.
"He would ruminate on the music a lot and when it came time for recording, he'd really focus," Tighe says. "He'd usually come in very quickly or he'd obsess on it and get into a perfectionist mindset. But he wouldn't release something until it was perfect.
"He was really taken with a lot of music," Tighe says. "He could cast this spell and create a space that was quite meditative. We would sit or stand in a circle and drone on something. We all had very good chemistry; it's why he put the band together."
That natural chemistry Buckley had with Tighe and the rest of the group came in handy and allowed Tighe to come in with a late contribution that changed the complexion of Grace.
"One day I played him the chords to 'So Real.' It was something I played him in my room (back in high school)," he recalls. "This was after, like, most of the album was done. During rehearsals he said, 'Hey, remember that song you played in your room?'"
Thus, "So Real" came to be. To make room for it on Grace, Buckley bumped "Forget Her" off the album. This move came much to the chagrin of Columbia Records, which had planned to issue "Forget Her" as the lead single. Neither Johnson nor Tighe can recall quite why Buckley held such disdain for "Forget Her," a tune of his own composition, but both vividly remember his adamance in replacing it.
"'So Real' saved the record for him," Johnson says. "And it points toward the sound he was going for, it's the sound of a door opening to the future."
A Cult Hero
When Grace was finally released, grunge rock, hip-hop, and The Lion King soundtrack dominated the charts. There weren't many acts out there simultaneously channeling Nina Simone, Nusrat Fateh Ali Khan, the Smiths, and Led Zeppelin. As such, it took a long time for the record to take hold and capture the imagination of listeners: It peaked at 149 on the Billboard Top 200 albums chart that year and didn't reaching platinum-selling status until 2006.
Even without immediate success, the participants knew they had made something special.
"You can go back now and think about the production and the mix from that time period, but I think it's perfect in its own way," Tighe notes. "I think Jeff was very aware of how good the album was, but I think it bothered him slightly the album wasn't more successful. But he was already a cult hero. We all thought it'd be a longer career and that would change.
"The zeitgeist was so different back then. There weren't bands like Coldplay, Radiohead had just started," Tighe says. "When I play it now for people, I love watching the glaze that comes over their eyes. Ultimately, it's his voice, people just have an immediate emotional reaction to his voice."
Johnson's feelings on Grace are tied strongly to the recording sessions, that moment in time they captured and what it all meant personally. The fact that it connected with people well after the fact is an added bonus.
"When it comes to Grace, I feel very, very lucky. I'm never in a position to look at it like anything but a fuckin' penny from heaven," he says. "There isn't one song I don't like. When I hear it, it's like I made this amazing best image of me that could be captured in any scenario.
"I can't find fault with it and it's not like I haven't heard criticism," Johnson continues. "But the feeling I got recording it was absolutely spine-chilling. I did not ever more feel what the drive of my life was, and it could not have borne better fruits. To have Rolling Stone or whoever now praise it is icing on the fucking cake. I don't ever feel like, 'What the fuck took you so long?'"
Musical Echoes
It took a few years for Buckley's influence on fellow artists to be heard. By Tighe's estimation, it was around the early 2000s that he started hearing Buckley-esque melodies on the radio, including from bands such as Coldplay and Radiohead, who drew inspiration from Buckley's chord progressions and structures.
"Now you just hear it all the time," he says. "There was that moment a while back someone did 'Hallelujah' on one of those shows like American Idol. The zeitgeist has changed a lot."
Of course, Buckley's legacy is more than just the alt-rock waves of decades past and singing competitions designed to highlight vocal chops. There's a new breed of singer-songwriters that have used Grace as a starting point for their endeavors.
Madison Cunningham is a 22-year-old musician who just released the LP Who Are You Now and cites Buckley as one of her heroes. On songs like "Something to Believe In" and "Last Boat to Freedom," you can hear her use that admiration to create her own artistic statement.
She was gifted a copy of Grace from a friend as a teenager and at first she didn't dig it. But once she revisited it a few months later, it was a revelation.
"I didn't get it and I really wanted to get it, but it was a big palette stretch for me," Cunningham recalls. "But once I did, it was like, 'Whoa, I get it! This is like the song that's inside my head!'
"Always his voice stands out. Still to this day I haven't heard a voice like that," she continues. "There was such a depth to his work, you've got to sit a minute to think about it all."
While Buckley's vocal range and power moved and inspired her, what's seeped into Cunningham's work was the way he played guitar and arranged his material to incorporate all the different sounds that moved him.
"He changed how I played guitar," she says. "He was so bold with his chord progressions. There's certain chords he played that are just very unique to him. Even now when I play something, I'm like, 'Oh, those are Buckley chords.'
"There's just something special to him," Cunningham adds. "He had his own genre and sound and was very unashamedly himself. That's very hard to find."
Cunningham identifies why, 25 years later, Grace and Jeff Buckley are still relevant parts of the cultural landscape. It's why there's interest in the various bootlegs, live takes, demos, and the recent biographical graphic novel his estate has released in the past two decades.
The latest batch of such releases, timed for the anniversary, includes four concert albums as well as expanded digital versions of Grace (including "Forget Her"), Mystery White Boy (a full-length live album), and Sketches for My Sweetheart the Drunk, an album of material Buckley recorded in 1996 and 1997 and was first released a year after his death. All will be available digitally on Aug. 23.
In the years since Buckley's tragic demise, both Tighe and Johnson have gone on to work on other major projects. Tighe's written for and worked with Adele, Mark Ronson, and Liam Gallagher. Johnson has played with Rufus Wainwright and Jade Bird and had a five-year stint with St. Vincent.
Both men are active, talented, and in-demand career musicians. Neither needs to relive their time with Buckley as a way to boost themselves. But both are enthusiastic in discussing their friend and his gifts, and are doing their part to ensure people remember him.
"As a special talent, he was pretty ineffable," Tighe says. "He was attracted to music with spirituality and he could embody that. It wasn't something he learned, it was just given. He was incredible."
"With Jeff, because he died in such an unforeseen way, I try to make the time to talk about him," Johnson says. "Jeff had a certain intelligence and this explosion of emotion that was a soaring, insightful, penetrating whole vision of a man. I'll always do what I can to honor that."
To commemorate the 25th anniversary of Grace, Columbia/Legacy has shared a previously unreleased live video of "Lover, You Should Have Come Over," filmed during a concert in Cambridge, Massachusetts, on Feb. 19, 1994.
---
To comment on this or any No Depression story, drop us a line at letters@nodepression.com.
---