Amy Ray Announces New Album, 'If It All Goes South'
---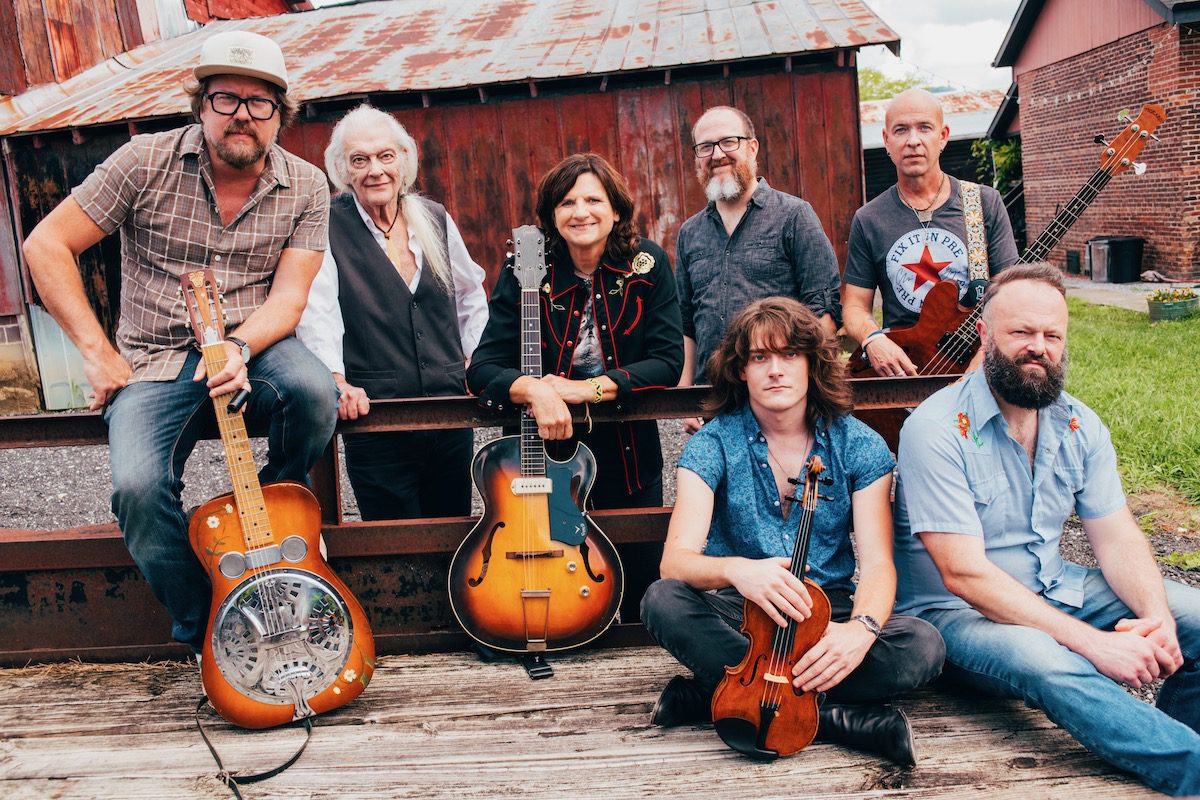 The Amy Ray Band (photo via Daemon Records)
Usually when something goes south, it's entirely a bad thing. But when Amy Ray looks at it, there's always something hopeful shining through.
Today the Indigo Girls co-founder announced a new solo album, If It All Goes South, with 10 songs that span a wide range of personal and political topics and fold in gospel, folk, and "punkabilly" sounds, according to a press release. If It All Goes South comes out Sept. 16 on Ray's Daemon Records label.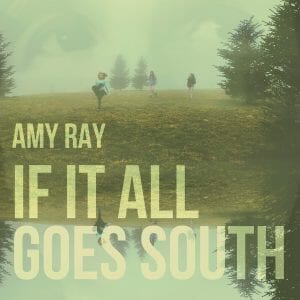 In addition to Ray's usual solo bandmates, If It All Goes South features a slew of guests, including Brandi Carlile, Sarah Jarosz, Allison Russell, Natalie Hemby, and more.
Jarosz's vocals and mandolin are featured on the album's first single, "A Mighty Thing," a "whirlwind experience" to record, Ray says, as Jarosz flew home from a gig and drove straight to the studio in the last few hours Ray had booked. The song, which also features Alison Brown on banjo, dissects Christianity's hypocritical messaging on homosexuality, and the damage its platitudes can cause.
"The best line I have heard recently from a preacher was at a funeral for a friend up in North Georgia," Ray explains in the press release. "The preacher was so excited about Jesus, and in his evangelizing about Jesus, he kept saying over and over, 'Folks, you can't beat that deal.' I grew up in the church and this was one of the most convincing moments I have ever experienced, the sheer charisma, the glory. But then in the afterglow, I thought of all my self-loathing and years of healing I needed to get past the negative parts of my church life."
"But," she continues, "I will never lose hold of the positive things, and all the teachers that taught me about the true gospel of love in every aspect of my life. One thing I know for sure, fear is what keeps us apart, and this song is all about that too."
If It All Goes South also features a reimagined version of the Indigo Girls song "They Won't Have Me."
In addition to Ray, The Amy Ray Band members on this album are guitarist Jeff Fielder, keyboardist Daniel Walker, pedal steel player Matt Smith, Adrian Carter on fiddle and guitar, bassist Kerry Brooks, and drummer Jim Brock, with Alison Brown on banjo.
"My band and I have been driving around in a van together for about nine years now, so at this point we're like family," Ray says. "We're all so loyal to each other and to the project, and everybody's doing it for the love of it. For us it's about carrying your own amp, putting on your own show, and being proud at the end of the night that you were able to achieve something. None of us ever wants to get too comfortable — it's always about the act of trying."
You can watch them try (!!!) at three album release shows in September: Sept. 21 in Asheville, North Carolina; Sept. 22 at Atlanta's Fox Theater (opening for Brandi Carlile); and Sept. 23 in Franklin, Tennessee.
---