Americana Music Releases for the week of Feb 21st include Tommy Womack, Moot Davis, The Chieftains & more…
Posted On February 21, 2012
---
Here's some of the new Americana and roots-type music for the week of February 21st, 2012 from Americana Boogie. The artist's names link to their websites and the CD title links go to either " target="_blank">Amazon or CD Baby for easy ordering.  The Freight Train Boogie podcasts feature mostly songs from new releases.  Playlists with players and iTunes links are posted at FTBpodcasts.com.
THE CHIEFTAINS
Voice Of Ages  (Hear/Concord)
The Chieftains are credited with being one of the first bands to popularize traditional Irish music around the world. Many artists now fill their albums with guests to increase their viability but The Chietains have been doing it forever having collaborated with a who's who of illustrious names across the genres, from Ziggy Marley to Mick Jagger and Alison Krauss. Keeping the trend alive on Voice Of Ages, by enlisting mostly Americana guests like Punch Brothers, Carolina Chocolate Drops, Secret Sisters, The Decemberists, Imelda May and others.
Voice of Ages Trailer | The Chieftains from Concord Music Group on Vimeo.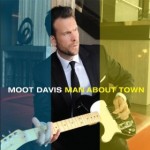 MOOT DAVIS
Man About Town  (Highway Kind)
After a short hiatus from music, Moot Davis is striking back with a record that deserves to be heard. Man About Town is a not so much a departure from the past for Moot, but more of a branching out to new horizons. He has not forgotten his traditional country roots, those are very much on display here, but he has also included songs which carry more punch and variety than in his prior releases. Produced by Kenny Vaughan, who of course also contributes on electric guitar, the record features Harry Stinson on drums, Paul Martin on bass, Chris Scruggs on steel and guitar, Hank Singer on fiddle, and George Bradfute on slide guitar. This stellar lineup truly shines throughout the record, accentuating the fine writing and vocal talents which Moot has on display here. (By John Walker, Americana Roots)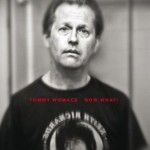 TOMMY WOMACK
Now What!  (Ceder Creek)
On his last album, There, I Said It!, Womack, sang about how his better days appeared to be behind him. Now What!picks up where he left off. "The last record was all about being washed up." he says, "This one is about what happened when I got me my career back. Songs about home and family "Play That Cheap Trick, Cheap Trick Play" collide into songs about the perils of road life "On and Off the Wagon" to the album closer "Let's Have Another Cigarette". Tommy is not afraid to show you his dirty dishes, insecurities and deep love of God and smoking pot. His easy-going style get some help from co-producer John Deaderick and a few trombones. Good stuff!
Also new this week…
ERIK BRANDT – The Long Winter (House of Mercy)
THE IVEYS – Days & Nights (self released)
KEVN KINNEY & GOLDEN PALOMINOS – A Good Country Mile (Redeye)
LAMPCHOP – Mr. M  (Merge)
MAD BUFFALO – Red And Blue (Mad Buffalo)
MICHAEL MARTIN MURPHEY – Campfire on the Road (Western Jubilee)
JIM WHITE – Where It Hits You (Yep Roc)
 
Coming soon… LYLE LOVETT, CAROLINA CHOCOLATE DROPS, CHUCK MEAD, I SEE HAWKS IN L.A., CHIP TAYLOR, CHUCK MEAD, I SEE HAWKS IN L.A., NANCI GRIFFITH, TODD SNIDER, BRUCE SPRINGSTEEN… more new releases
Here's a link to this week's Americana Music Association Americana Airplay Chart
---