Americana Boogie new releases for the week of Sept. 30th… The Wood Brothers, The Deep Dark Woods, Charlie Robison, The Sadies, Waylon Jennings & Old 97's, Blitzen Trapper and more…
Posted On October 1, 2013
---
THE DEEP DARK WOODS
Jubilee (Sugar Hill)
The band returns from the wilderness with Jubilee, a celebration of community, camaraderie and feverish cabin creativity. The Deep Dark Woods revel in the jangly, freewheeling days of psychedelic and electric folk while keeping their compass aligned with the magnetic, hypnotic north. Made in a cabin in the shadow of the Rocky Mountains in Alberta, Jubilee journeys through folk and rock history, from California to the UK, from the 1970s to the present day. The album nods to genre pioneers such as The Byrds and Fairport Convention before heading into altogether new territory of soundscapes that bend and fluctuate underfoot.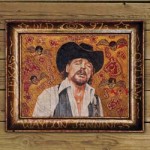 OLD 97'S & WAYLON JENNINGS
Old 97s & Waylon Jennings (Omnivore/Universal)
Imagine if Waylon Jennings came to see your band and liked them enough later that year to join the band in a studio in Nashville to cut two tracks. The youthful energy of Old 97's with the classic delivery of Waylon Jennings. Sadly, Waylon passed away and these recordings some of Jennings' last never saw the light of day. 
THE WOOD BROTHERS
Muse  (+180)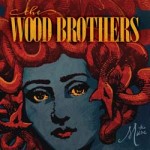 Produced by Buddy Miller, the album embodies a newfound
musical bond between brothers Oliver and Chris Wood one cemented by two years on the road with a new full-time member, drummer Jano Rix. The Muse mines The Wood Brothers timeless influences Robert Johnson, Willie Nelson, Charles Mingus and showcases their high-lonesome harmonies, Oliver's gritty acoustic guitars, Chris virtuosic standup bass and their warrior poet lyrics. New to this recording is the shuitar, a beat-up acoustic guitar rigged with tuna cans and other noisemakers, which Jano uses (and has patented) as a percussive instrument. 
Also new this week…
THE BLIND BOYS OF ALABAMA – I'll Find My Way  (Sony Masterworks)
BLITZEN TRAPPER – VII  (Vagrant)
DR. DOG – B–Room (Anti-)
JOHNNY FLYNN – Country Mile  (Transgressive/Thirty Tigers)
CHARLIE ROBISON – High Time (Jetwell)
THE SADIES – Internal Sounds (Yep Roc)
THOSE DARLINS – Blur the Line (Oh Wow Dang)
DWIGHT YOAKAM – 21st Century Hits: Best of 2000-2012  (New West)
Coming out soon… PATTY GRIFFIN, AMOS LEE, LINDI ORTEGA, LINDA THOMPSON, THE AVETT BROTHERS, WILLIE NELSON, WILL HOGE, THE DEVIL MAKES THREE, GREG TROOPER … more new releases
.  Here's a link to this week's Americana Music Association Americana Airplay Chart
Bill Frater
Freight Train Boogie
---